As discovered at
geometric sleep.
, Julie Brøgger showed at Copenhagen Fashion Week last week, as part of the Designer's Nest show...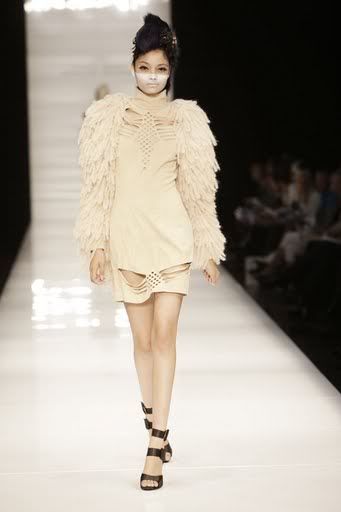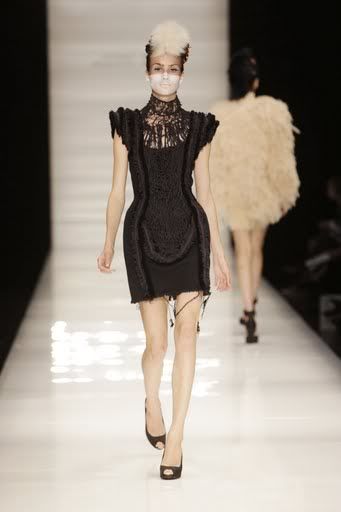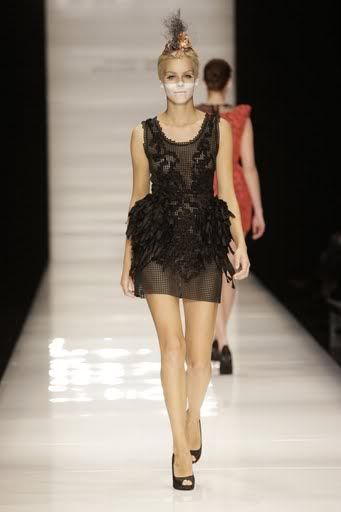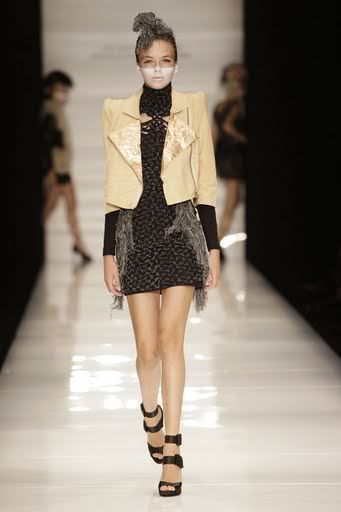 I adore sheer layering, so the pleats and tucks in the third look are making me crazy, but all these looks are so...worked? but also flattering and close fitting....lots of love for her work.
I'd love to put the jacket from the last look with the sheer of the third look. Probably over my grey unitard. That sounds like a hot look maaaan! Feh. Lack of money *kicks it*.