Hey, what's this? A new post?
I'd like to say I've been too busy with really important/interesting things, but in all honesty, I've mostly been sleeping/eating/going out/eating/wandering around Heaton early in the morning/sitting around the house in my pyjamas/eating/saying ...i heard too much.
Somehow I manage to still fit into my clothes, it's a win/win situation, I feel.
Christopher Kane for Topshop, I heard: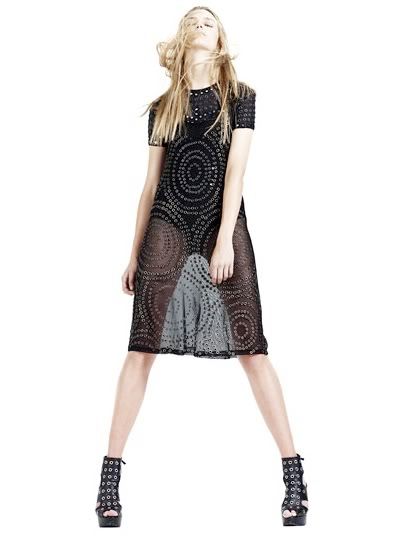 Oh, these are the ones I want most! The sheer studded leggings, and the cut out stud dress, the velvet (?!? Looks it from here..) one sleeved number, THE BLUE SWISHY DRESS!!!! It will be mine. I'm enjoying the sheer dresses also, but since they won't be cheap I probably wouldn't go for them....
Yeah, actually, I'm sorry, can we take a minute just to vidi the shoes?!?!?!
I can only find prices in dollars, apparantly...but everything is between $60 and $310? Which sounds pretty steep, I'm not gonna lie. Shall update when I find £££'s.
So there's obviously some nods to his previous main line collections. And there are a hell of a lot of studs and sheers (this makes me happy), along with some neons and frills akin to his earlier collections. Course there are also some prints in there, including the photorealism of his last collection - this time with crocodiles instead of gorillas and the like, though....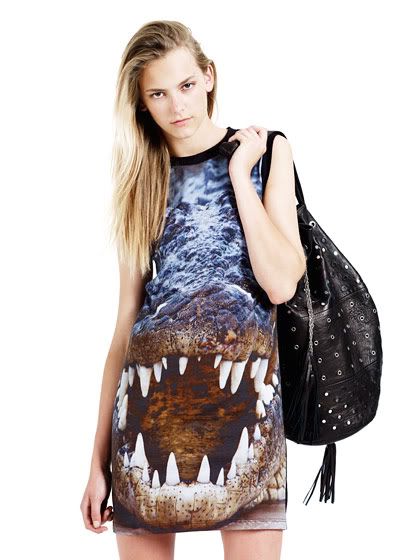 And might I point out, that this one 'ere was manufactured through RTW (I got a sneak preview, therefore. I've been seeing this one around for months!)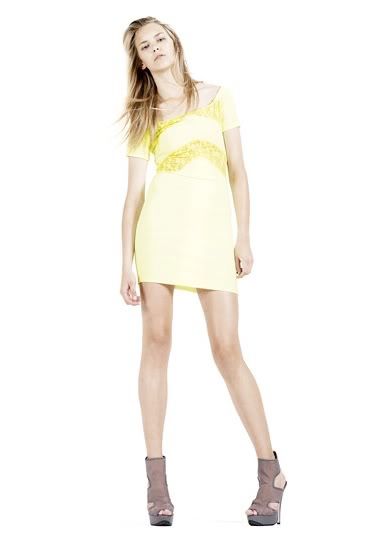 So, to summarize, he's amazing and should be lauded as such. ♥