In that, this is both the first time I've tried my hair like this and it was from a
tutorial on the Rookie site
. I thought my hair wouldn't be long enough and I didn't have any big clips, but it turns out a shit load of bobby pins and hairspray make anything possible.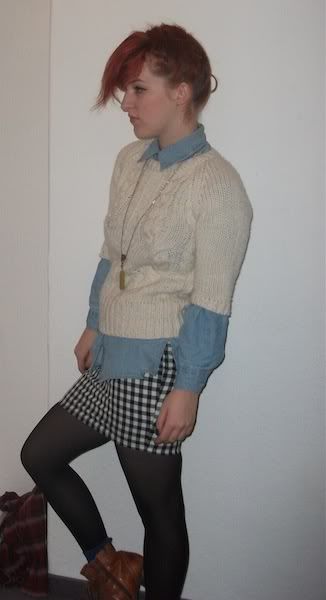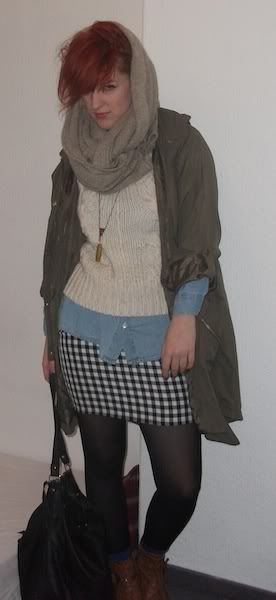 Zara jumper//2nd hand shirt, skirt, boots+bag//Primark socks+necklace//H&M coat//Reality Studio scarf
The scarf was a present from work for my birthday; I have worn it every day thus far. So snuggly. (Should've been) necessary since I went for a walk (and a little bit of shopping) in 2 degrees of heat. But no, I'm in a light jacket! Must be the northern blood. Two degrees is T Shirt weather in Newcastle. It's supposed to snow on Tuesday; maybe I'll finally need to put gloves on.