oh, with your eyes so blue
No?
Oh, right, blogging, yeah. That thing.
I would say I've been busy, which I guess I have, but not
that
busy. I need to make time for things instead of wasting that time on nothing in particular.
Must focus; etc.
This is Paris: Part 1, I guess, since there are a whole bunch of collections I like enough to write about.
BEGIN.
Hermés
The scarves/flowing dresses are giving me a definite nun vibe, but I do like these monochrome looks...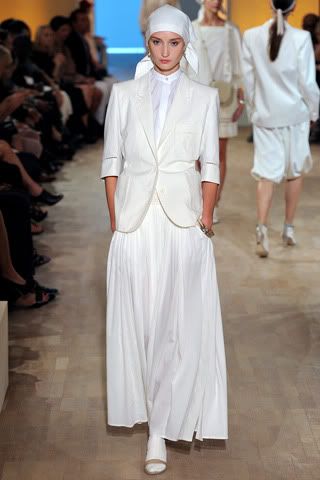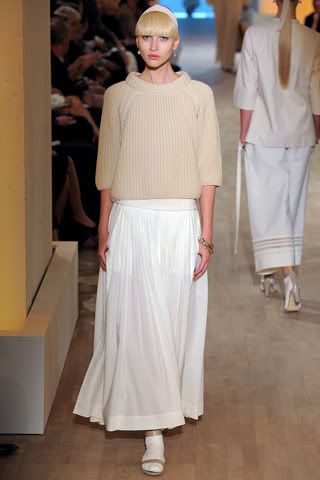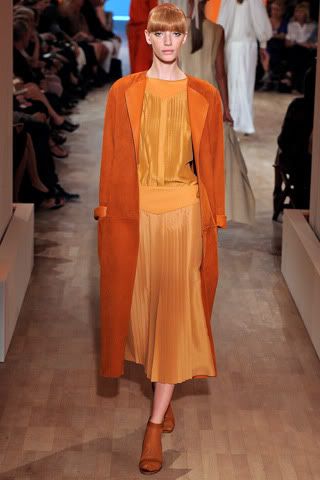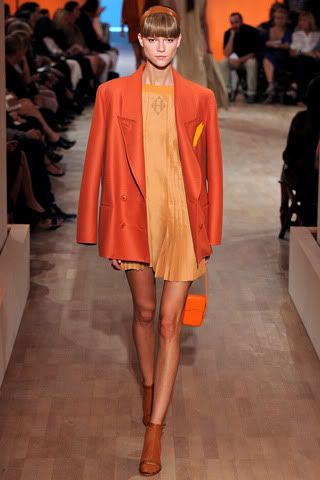 Hussein Chalayan
Chalayan was much tamer this season; but the long blazers and cut away dresses - like a much more wearable version of the infamous Spring 2010 Viktor & Rolf collection - were very covetable. *ahem*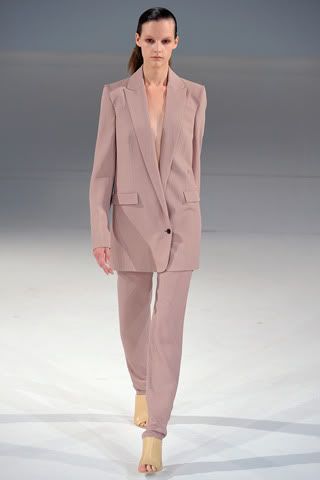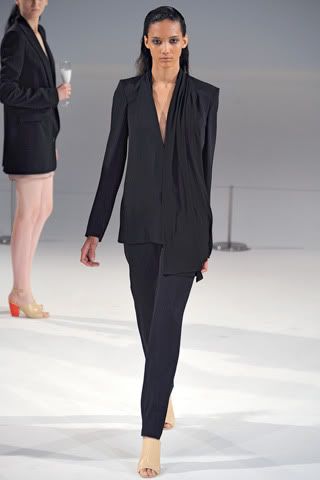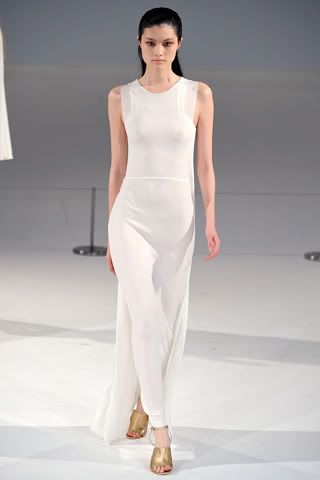 A.F. Vandervorst
Slightly military influences here - man after my own heart - with traditional frogging at an awkward angle and decorative ropes across chests and so on, but mixed with the now signature Vandevorst draping and pulling, and the tone on tone colour. Bliss.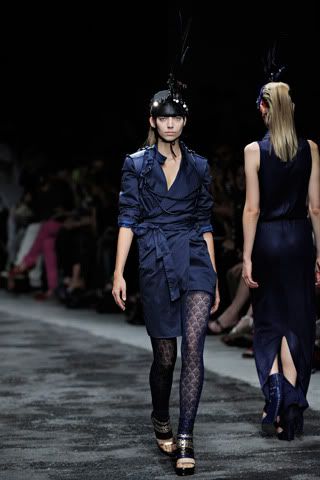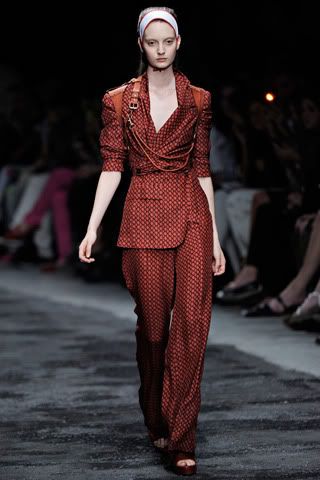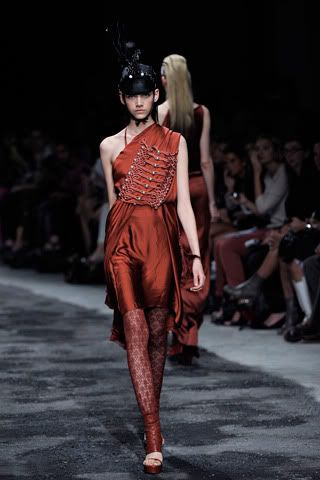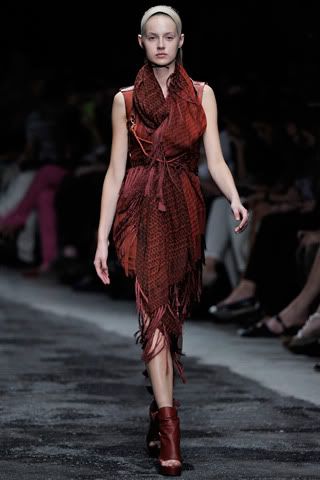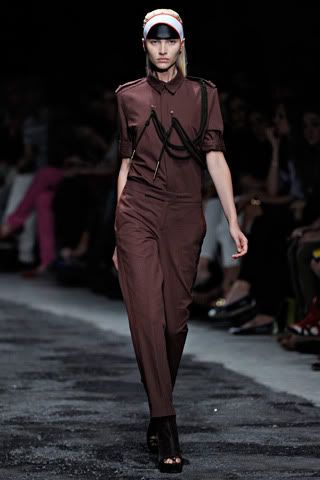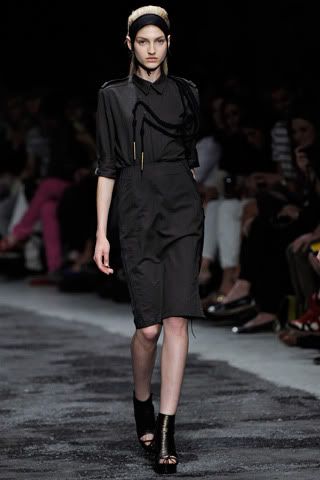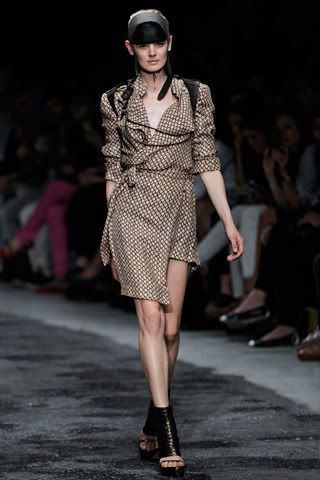 Jean Paul Gaultier
One of the only shows I looked at, first time, the whole way through. Classic Gaultier here - what's to add? Tongue-in-cheek, pinstripes, suiting, and lingerie, and wonderful as ever.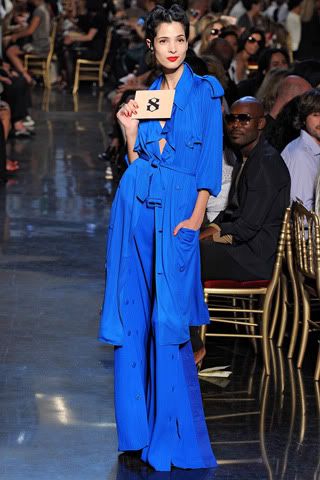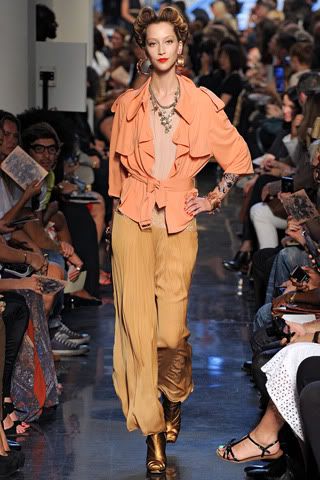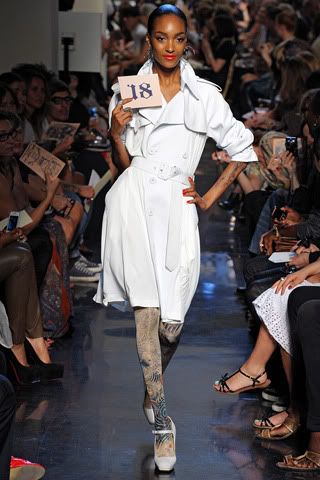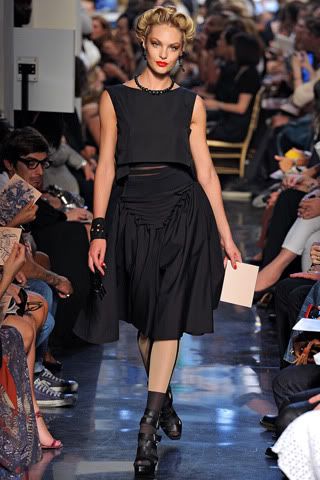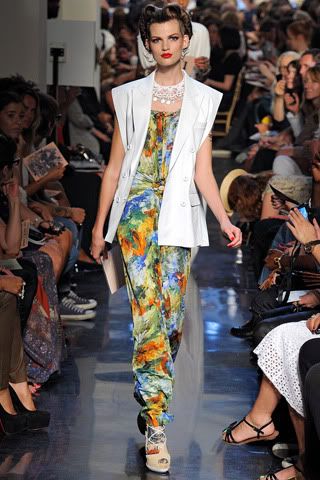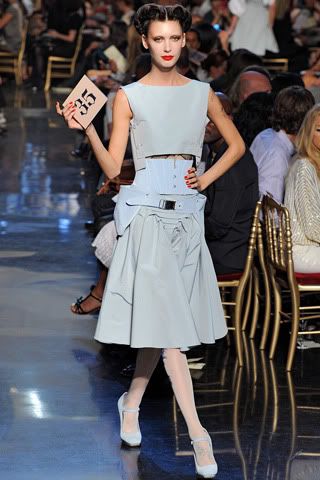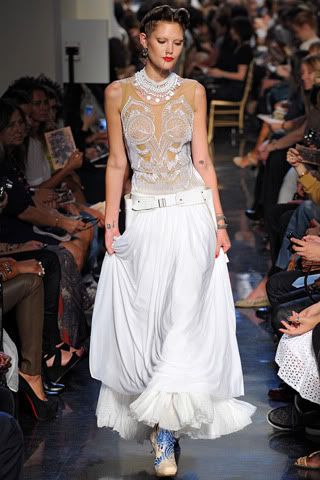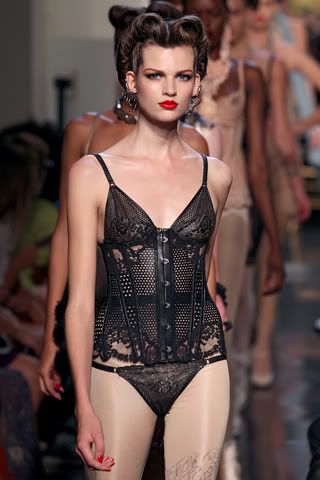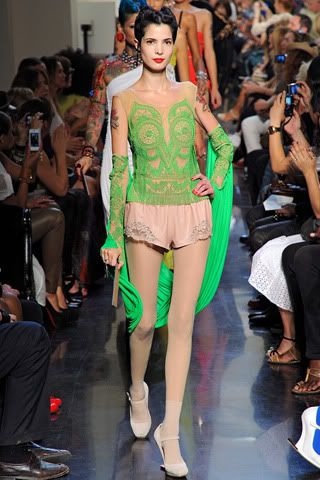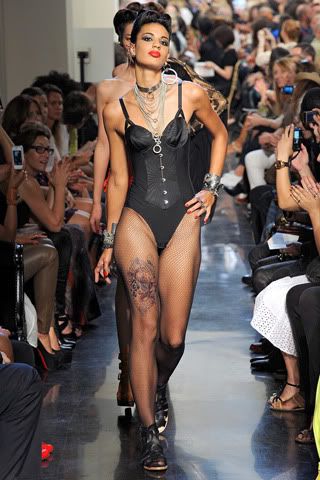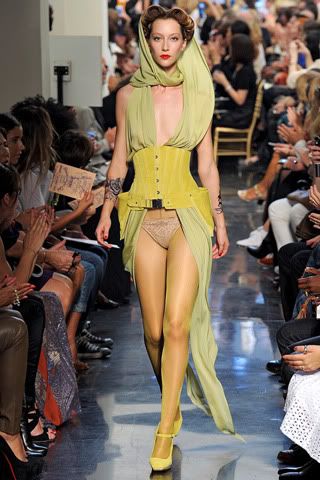 Paco Rabanne
I'll end on another favourite. Manish Arora is in the hot seat now at Rabanne, and the boy done good. I'm not usually a big fan of Arora's own label, but within the confines of the Rabanne name, there's almost a ladylike edge. The shapes, loud fabrics and sex appeal is all Arora, but the editing and styling means everything was just right - not too much, not too tacky, not overdone; just right. And I say this about a collection with many a shiny bottom half/sparkly top half combo.