Yesterday was 8 degrees (says my macbook) and sunny. My favourite weather. Wrap up; add sunglasses.
Wrapping up involves many layers and a hood to keep my ears warm, obvs.
Also: crap quality photos...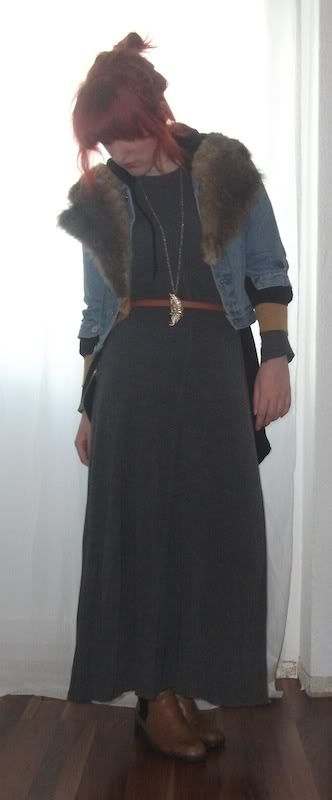 2nd hand jacket+fur collar+boots//primark cardi+necklace//asos dress//
topshop belt//hoodie off of last placement//strange looks re: fur collar courtesy of many people in the street.
apparently the british are known for 'the flamboyant way we dress'