BAD PUN KLAXON.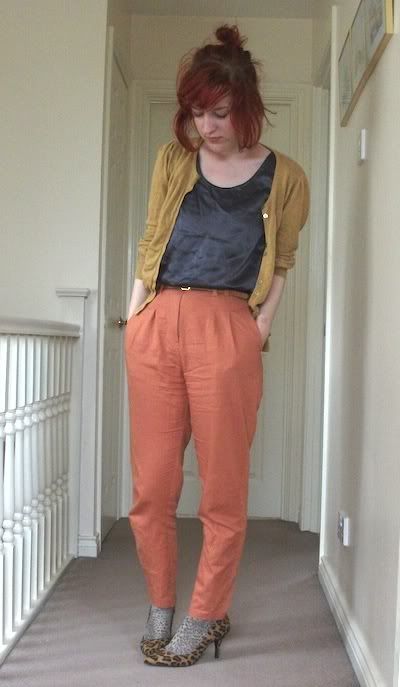 primark cardi//2nd hand top+shoes//topshop trousers//H&M socks
Look, it's a picture of me!
I've moved home and stupidly spent my last money ebay-ing these leopard heels a la Mulberry, but they are lovely.
The trousers are new to the blog too, because I haven't done an outfit post since I bought them in March (April?).
Ho hum.