all imgs from catwalking.com
Rochester win best show notes, for their simple a5 booklet with the students names, plus a short description of their collection,
and
what their catwalk song was. really helpful; and really easy to circle the collections i liked and remember them later from the descriptions:
Nana Brew
's menswear was a journey of fict
ional 18th century english gentlemen as they transitioned into buddhist monks - obvious to look at the bright and unconventional collection. the last look is one of the best, for the mix of the draped trousers with the asymmetric tailored jacket.
Alice Kayaga
's collection, then, was almost the female version in terms of drape and colour; though her collection was based on the Masai tribe. the jewellery and bare feet really pushed her theme, but the comfortable looking cocoon shapes were great by themselves.
everyone knows i love a bit tweed-y tailoring, so
Hannah Parkinson
's Beatrix Potter themed collection was bound to appeal to me (in fact, as soon as i saw the words 'Beatrix Potter' in her description, i was intrigued) - love the second look in partics.
my favourite at Rochester, though, was
Jacqueline Loekito
, whose collection was heavily influenced by religious imagery. inspired by life after death, and the Pere Lachaise cemetry in Paris (i can relate; that place really inspired me too), Jacqueline combined digital print and cross details (the lapels! wonderful!) with grunge-y, 90s silhouettes (long and loose; cut outs; clunky boots) and had her girls carrying crosses or wearing them around their heads and wrists. one of my favourites from the whole week, actually. i'd definitely wear some (or all...) of her pieces.
Nana Brew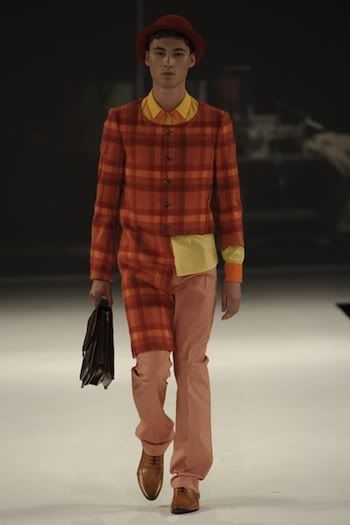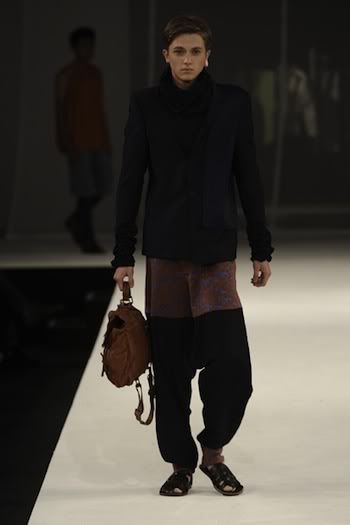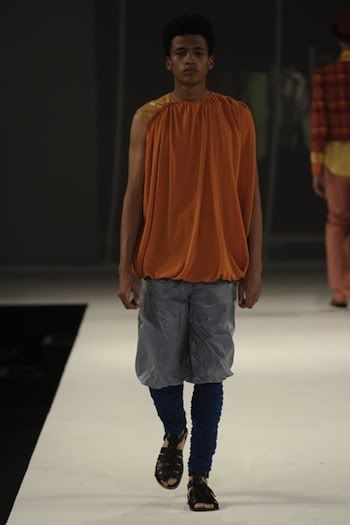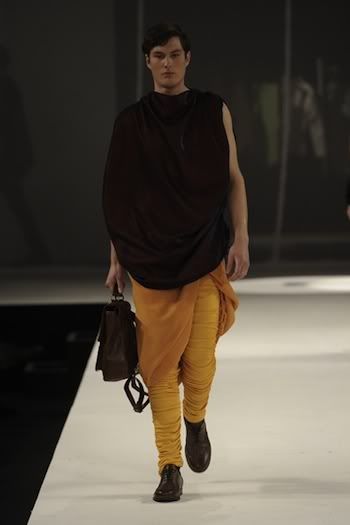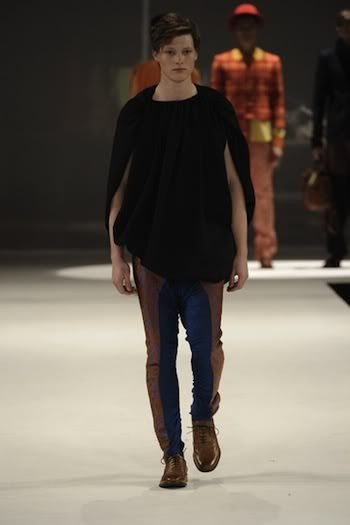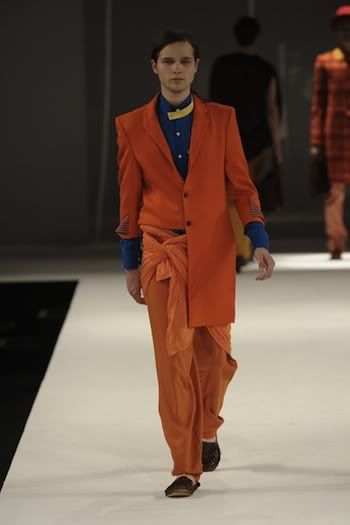 Alice Kayaga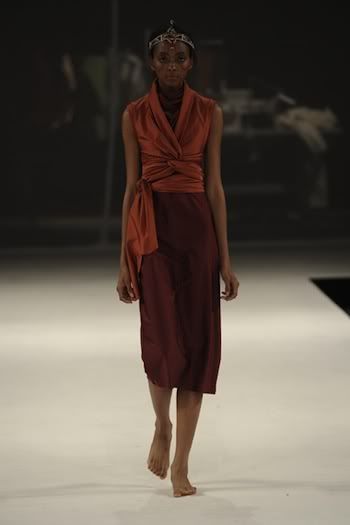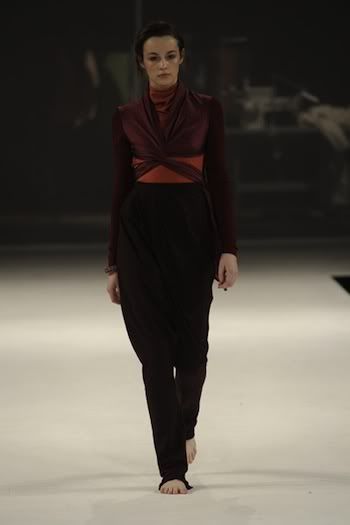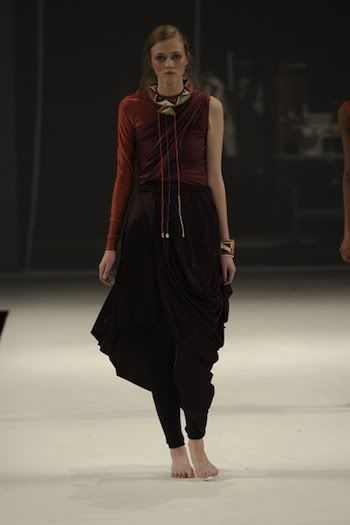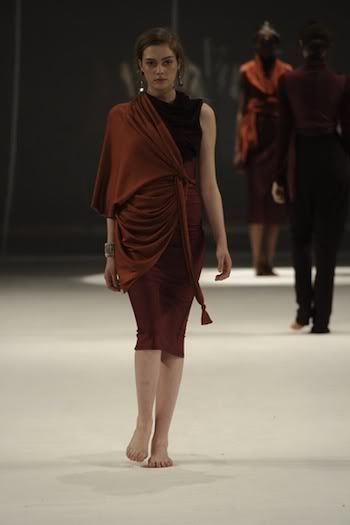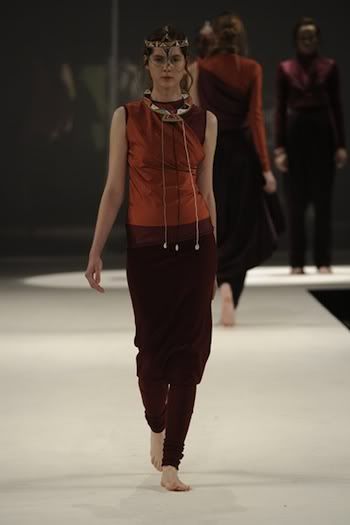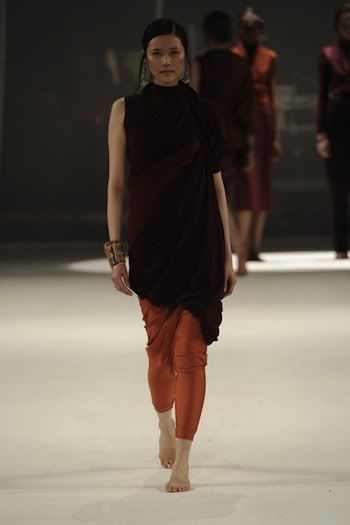 Hannah Parkinson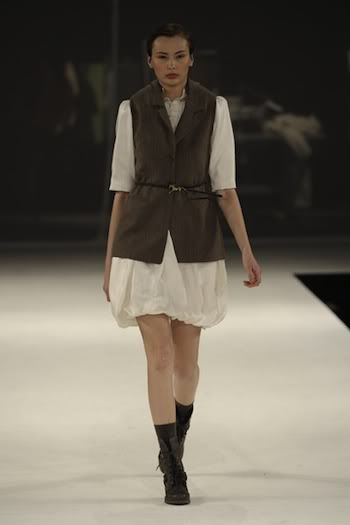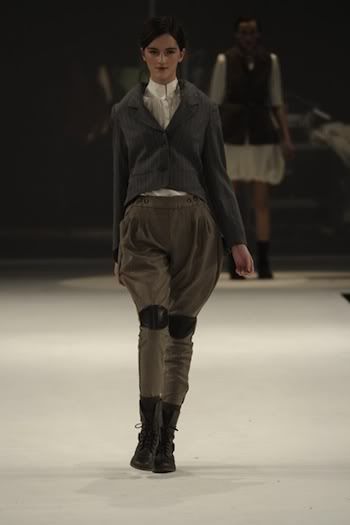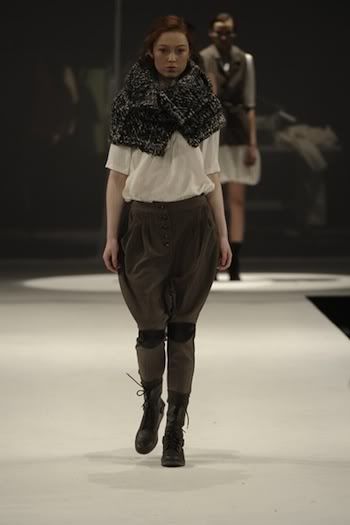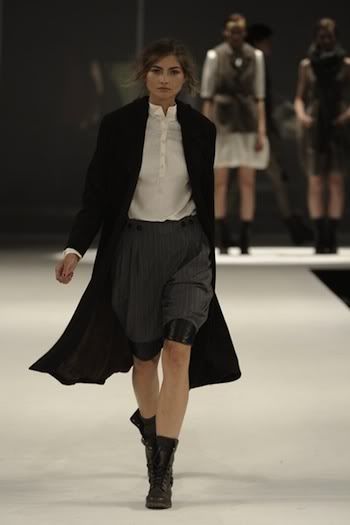 Jacqueline Loekito