all pics from catwalking.com
in show order, by 7s (so expect 3 posts, plus a post for those who didn't show in london!) - annoyingly, the only 3 collections that won't load on catwalking are from the first 7 out! i'll update this if the pages do load, or if i can find good quality images for each look for Eva, Marielle and Jenni...
conveniently, i was 8th in the show, so if you imagine this post was before the last one then the show is in order; isn't that nice.
it's odd to refer to people by their full names.
--------------------
Julie Yeung
was influenced by kimonos and did one piece cutting with colour blocked outfits...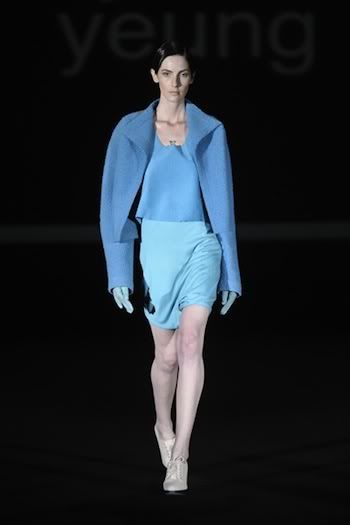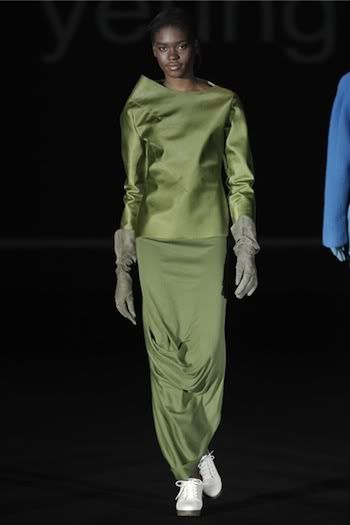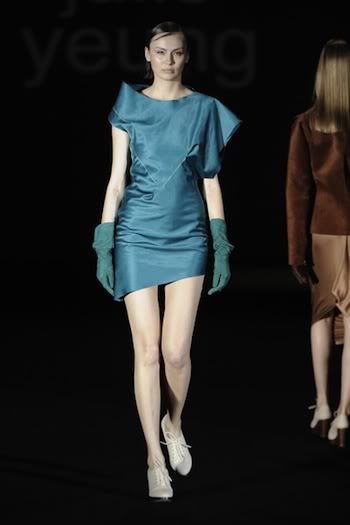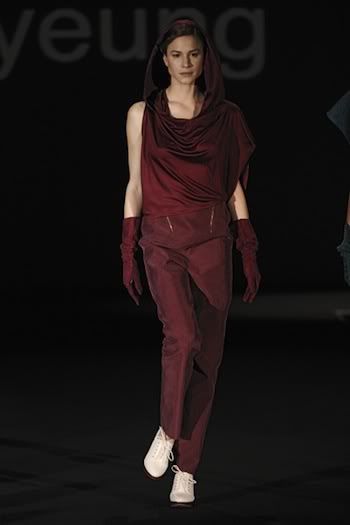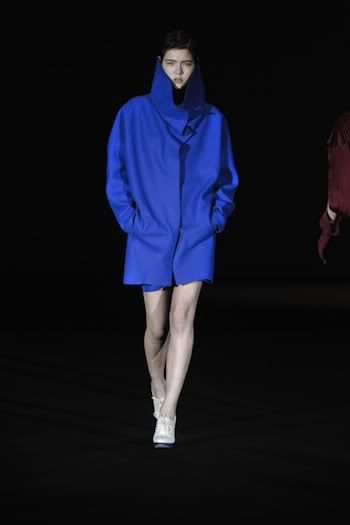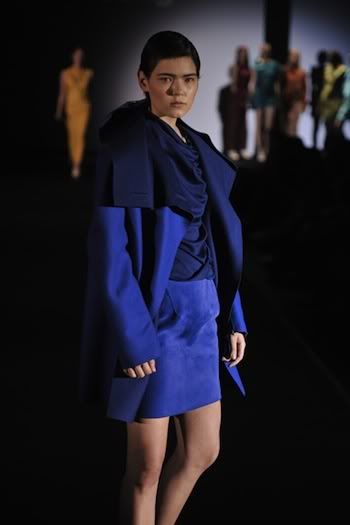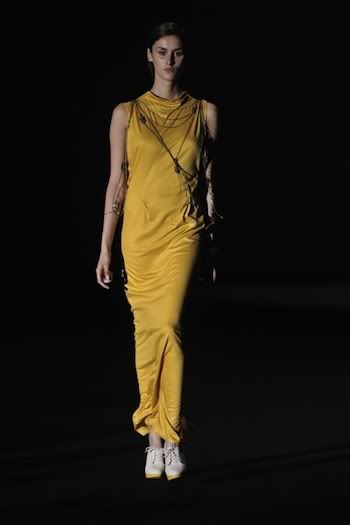 Deborah Harkins based her collection on antarctic explorers; and her uncle is modelling her 5th outfit there; fun fact. anything involving a massive sheepskin coat and furry trousers is automatically awesome, but i loved the (lovingly dubbed) 'kenny' coat of look 4.
fun fact #2 - menswear was really strong at northumbria this year. evident just looking at the photos, really, but proven by the fact 2 of 'em (Debz, 'ere, and Carl) were put forward for the Gala shows.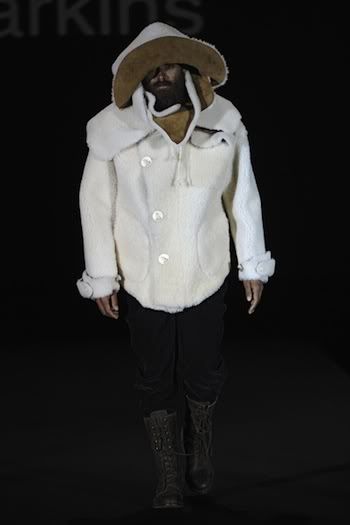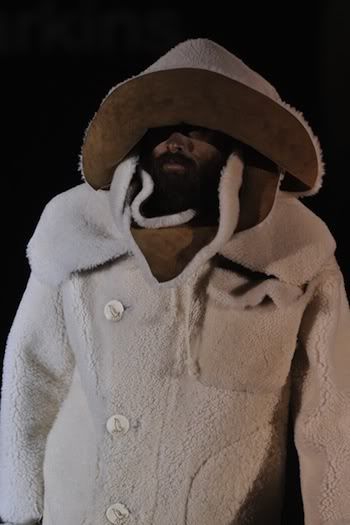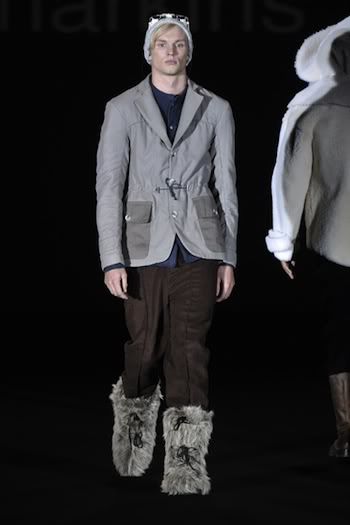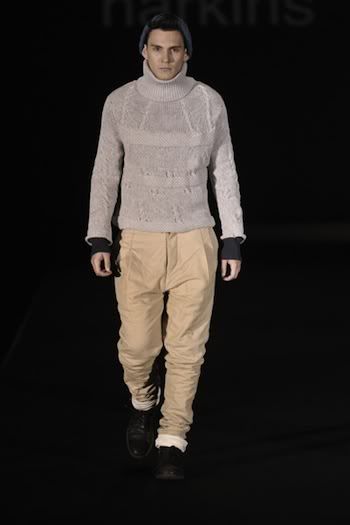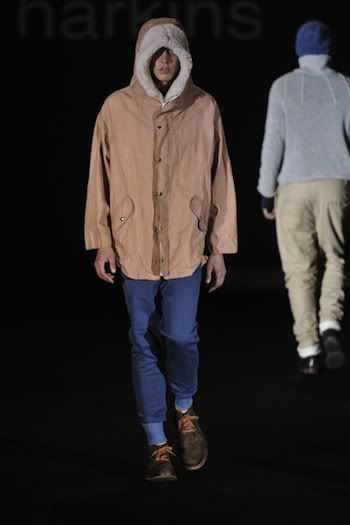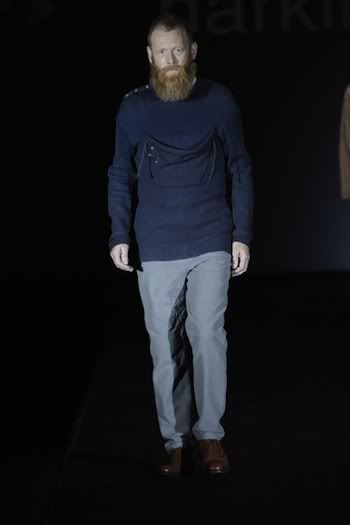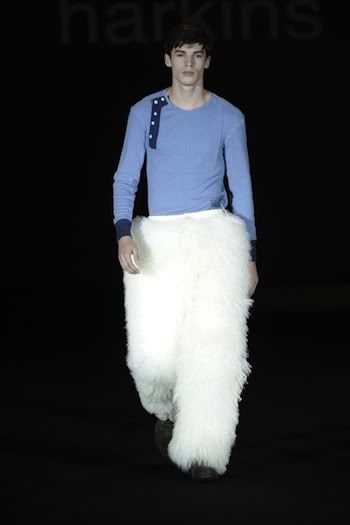 Katy Jarvis
speaking of Gala shows, Katy got a nom for textiles - very much deserved given the complicated pattern cutting (she hadn't done it since first year!) and gorgeous prints in her traveller-themed collection. love the elephants and camels and the leather details...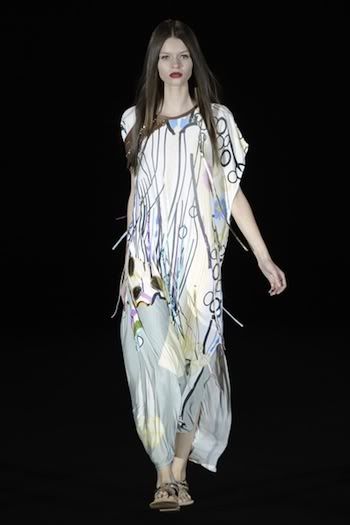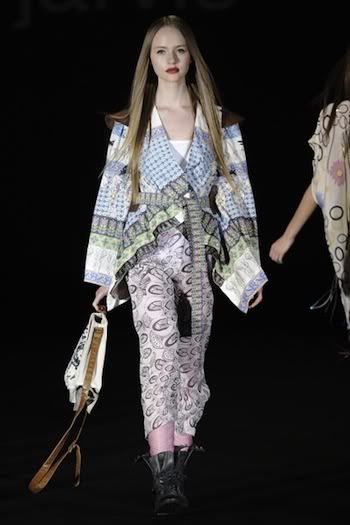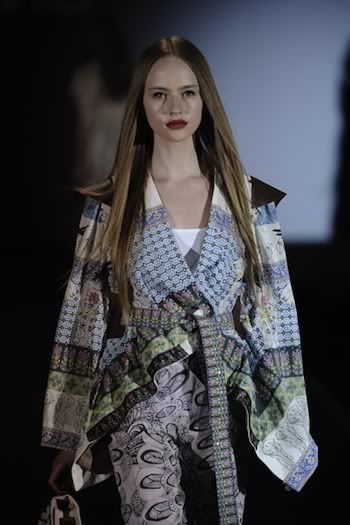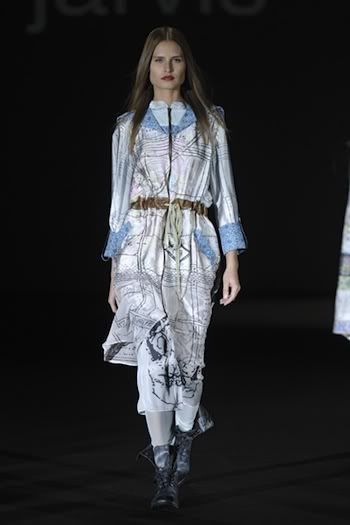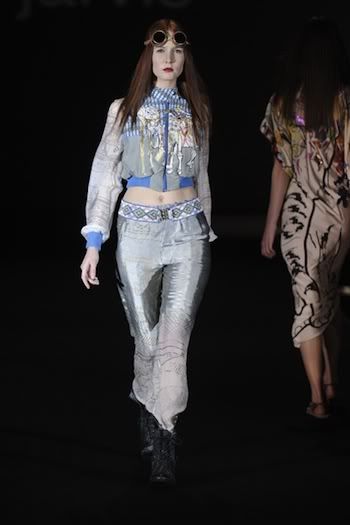 Eva-marie Newton's pattern cutting is insane - her collection was based on conjoined twins and i actually couldn't even comprehend her convertible jumpsuit/dress which makes me all the more annoyed that i have no pictures, godammit! one of the more conceptual and daring collections i saw all week; and so clever.
Marielle Fay Renwick's knitwear was quirky and cute; based on land girls working on the farm and with a 40's edge, her rooster motifs and autumnal palette were wonderful. we all said the styling for london made it 10 times better - the wellies were cool, the scarves were cool, the seam-back tights and heels were cool...
I NEED PICTURES. argh.
Ellen Barnes' coats are to die for, true story. i've seen quite a lot of press about her floating around, completely unsurprisingly, as her collection was gorgeous, wearable and chic - i hate that word, but it's too darn approps when describing Ellen's collection. oh, and her music was awesome.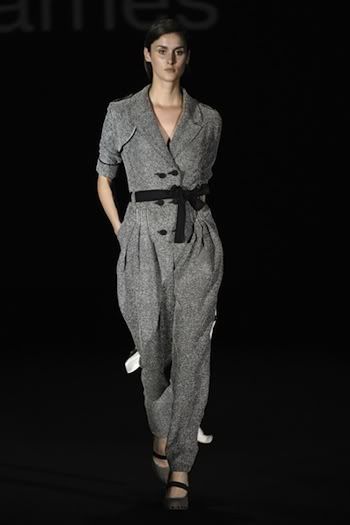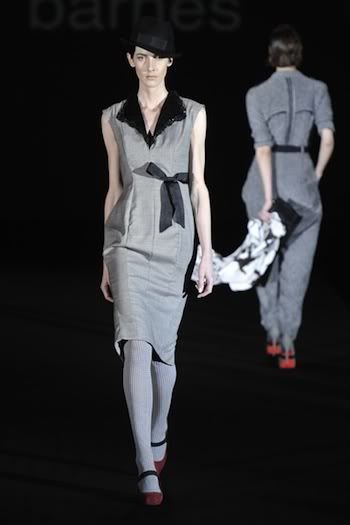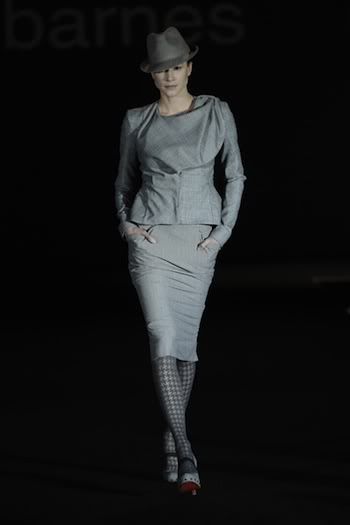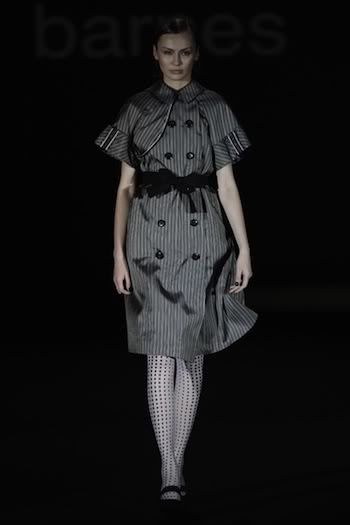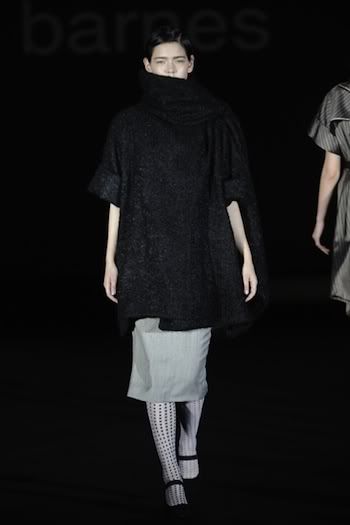 Jenni Moore's menswear was based on bodybuilders and had a distinct 80s look - my favourite look here was the pale blue eel-skin jacket, which wasn't necessarily my favourite in Newcastle, but looked so good on London model Tomo. pics to follow, hopefully...
if you want to contact anyone from Northumbria (including me, but my
e
mail is to hand on the sidebar there so...)
I'll be able to get their contact details - do get in touch.