ANTM cycle 16 already started, but cycle 15 winner ann ward was
finally
in vogue italia (as shot by ellen von unwerth) and up on
fashion gone rogue
.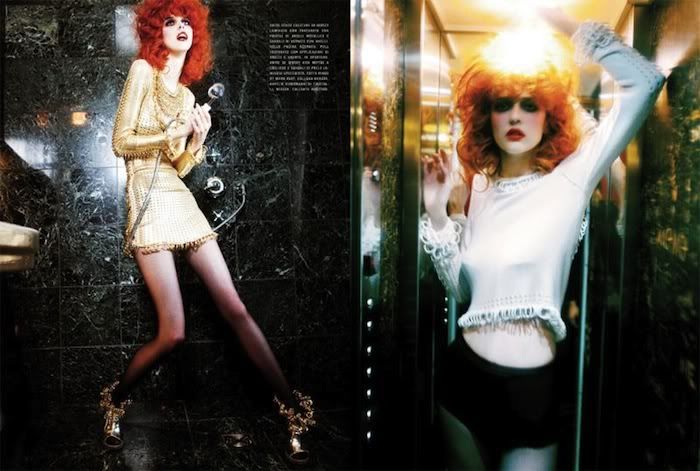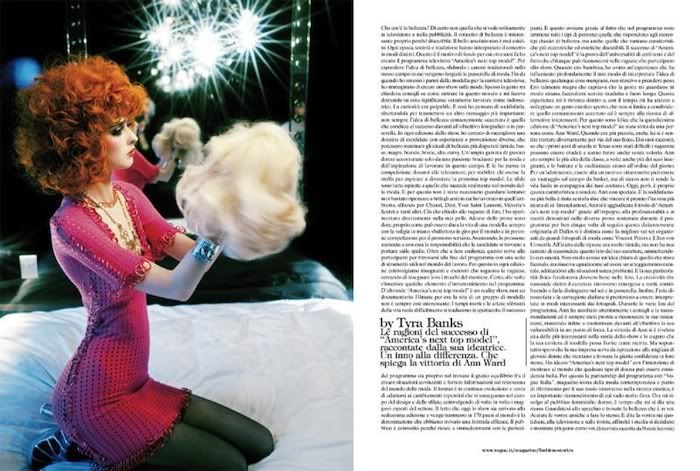 i can take or leave the first and fourth shots, but the last one and the two in the second row are fabulous - ann is one of the only girls to come through the ANTM mill who could actually do something in the industry, but then, they say that about someone every couple of cycles.
no one is really floating my boat so far in cycle 16; thoughts?
also: ANTM is one of those ultimate guilty pleasures. like project runway, but considerably more guilty. like, obviously it's pretty far removed from the reality of the industry and it's completely OTT and cringe-y, but it's also awesome. right? RIGHT?
anyway, ann is/was awesome and the deserved winner. i still say allison was robbed in cycle 12.