we're talking uni again.
my muse board was missing something; the kind of products she would buy and so on. i mean, i had such a strong muse in mind but it's hard to express "a spoilt heiress with no concept
of the value of money, who stomps around her mansion in couture dresses with vintage army jackets and walking boots on a daily basis and doesn't do much but daydream" in visual form.
so when it comes to getting that idea across i really had to draw on my 'comparitive brands' and utilise a little blog-spiration to put some outfits my muse might stomp about in together in the style of textbook
**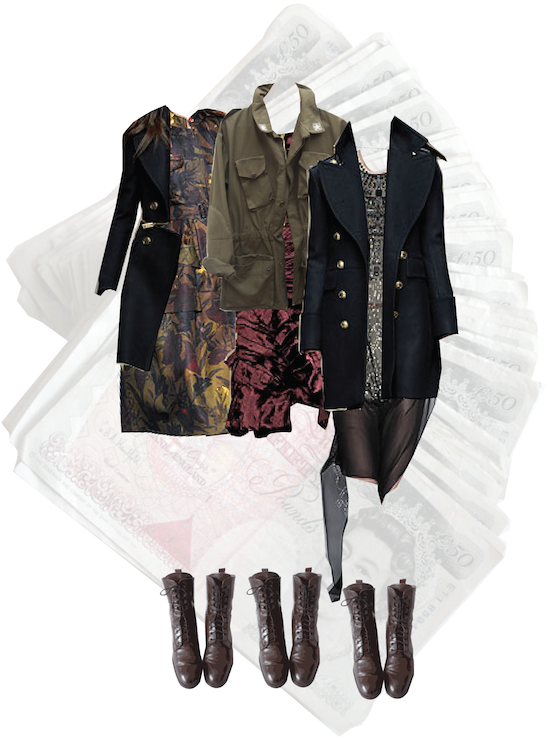 burberry coat//dries van noten dress//vintage boots
burberry dress//vintage jacket (img from ebay)//vintage boots
3.1 phillip lim dress//burberry coat//vintage boots (img from ebay)
quoth Miranda: such fun!
also: hey new followers!
----------
*apart from the trip to london for interviews/fabric/friends next week.
**if you're not familiar with textbook, shame. SHAME. he's currently guest blogging for fashionista but mainly styles literary characters using contemporary fashion on tumblr and he's fantastic. AND he's been in my blog list over there > for some time
.