fashionista (and other blogs, ofcourse) were really quick off the draw on this one. it's only right i follow suit, espesh when this is one of the most covetable designer/high street collabs for some time.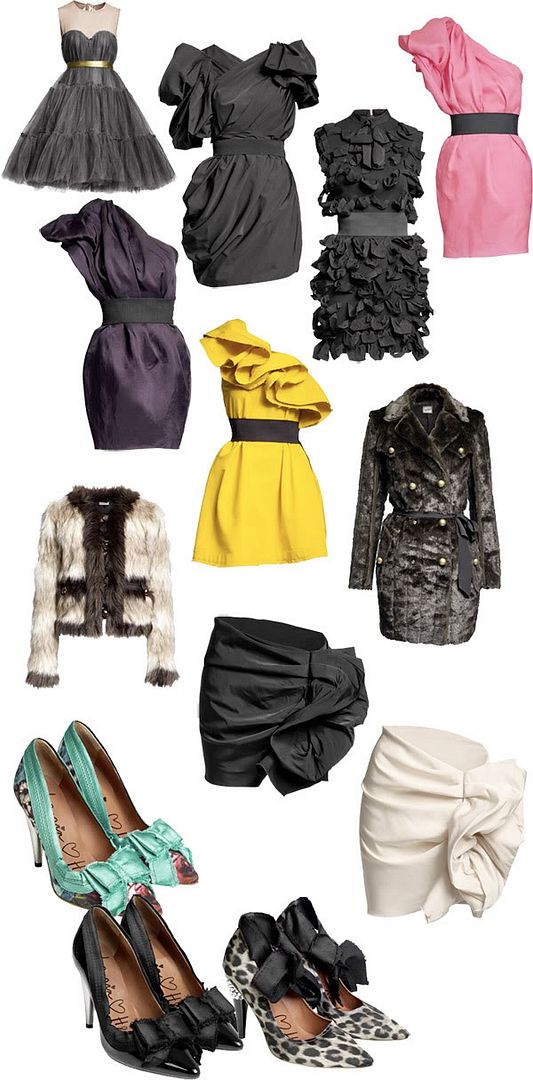 my pick of the collection - so many great pieces!
H&M seem to pick their collabs really well - not only this collection, but comme des garcons, too (and likely others, but those were the first to pop into my mind), really captured the designer's aesthetics but fit right in with the rest of the H&M stock, which is just as collaborations should be.
there seems to be a lot of black/dark tones above, which i didn't pick up when flicking through the looks, so perhaps it's just the things i've picked out. even patent shoes! and ruffles! i hate patent! and ruffles!
what is this madness!

but lo, we can also peruse the men's section...
...which is just as wonderful. if not more so.
i wish, wish the prices were up already, so i can budget purchases, but right now i'm seriously considering the black and/or white puff skirts, the purple one shouldered number and the floral shoes, and at least one of the men's blazers. and maybe the men's leopard tee.
oh alber.
good one, son.