you may recall
a while back
, when i posted some images from Jean Luc Godard films which were inspiring one of my sketchbooks...
well, the theme changed (becuase it's for abercrombie and influences should be american...).
sticking with the 60s, and looking at what was happening with
the youth
then, i found this film from '61 - Where The Boys Are, a tale of 4 college girls from the chilly midwest heading to Ft Lauderdale for spring break. i promptly downloaded it, kinda expecting to be bored but hopefully inspired.
and inspired, i was. and not bored at all. i kinda loved it, infact. and i took 57 screencaps (a couple purely for blog purposes, not for sketchbooking), of which there are a bunch below....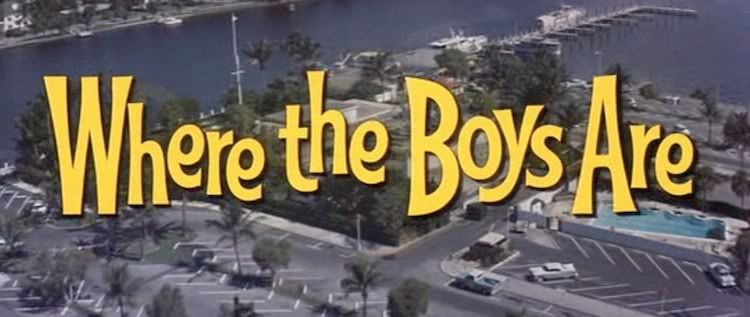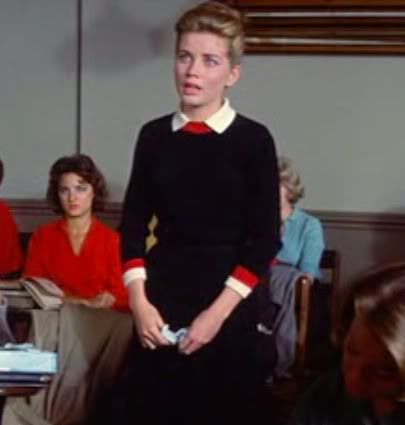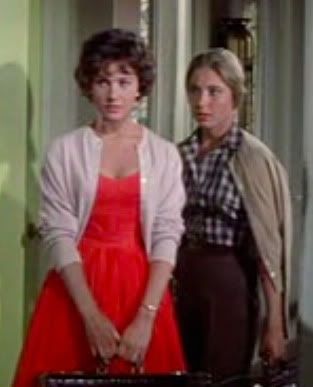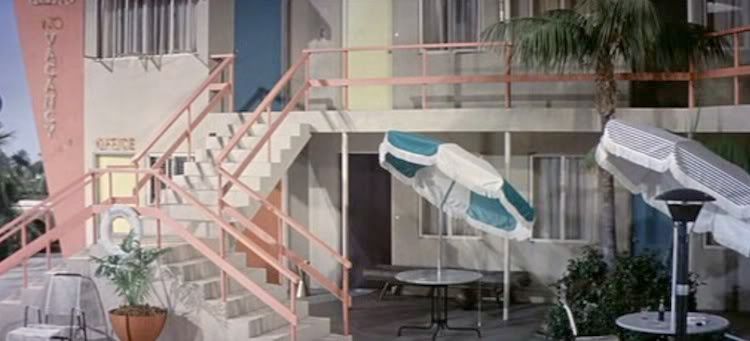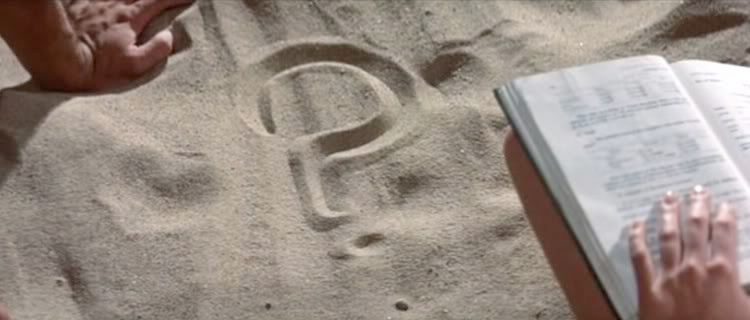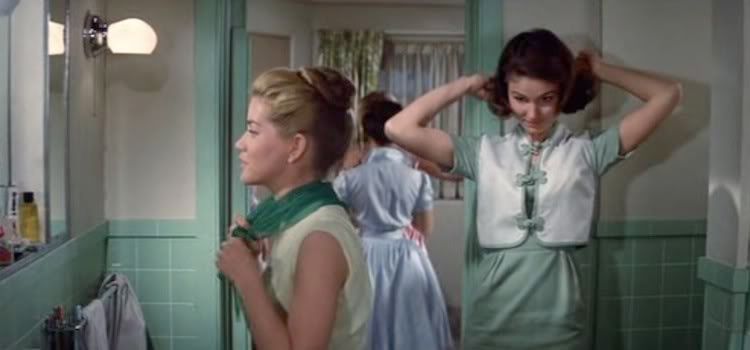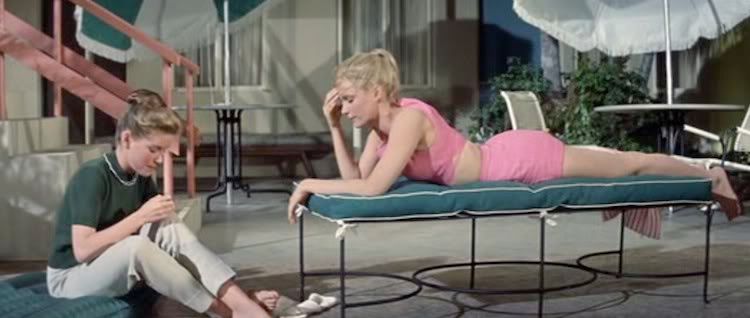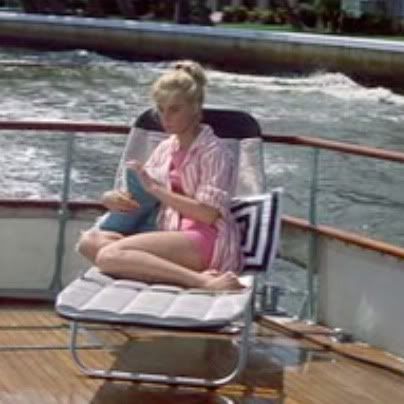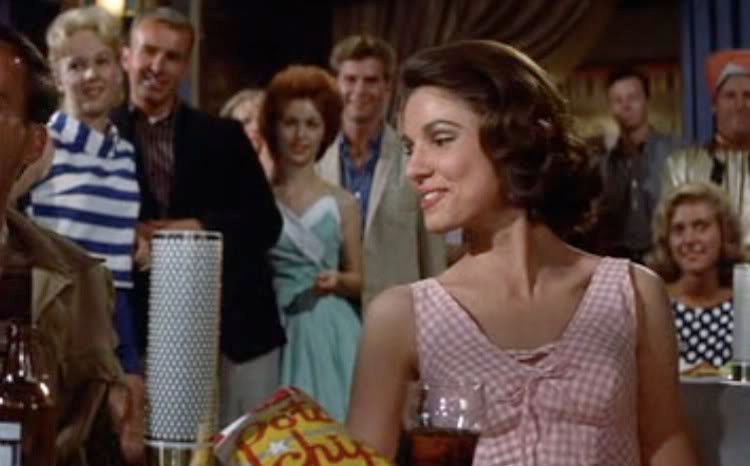 it's just so kitsch! and 60s! and the colours! and that black and white gingham bikini which i couldn't for the life of me get a decent cap of but it was stunning! there was a lot of gingham. and stripes. and all four of the girls sported a peachy lip throughout (see Merrit, in the last cap) - which means i am now searching for a peachy lipstick, of course.