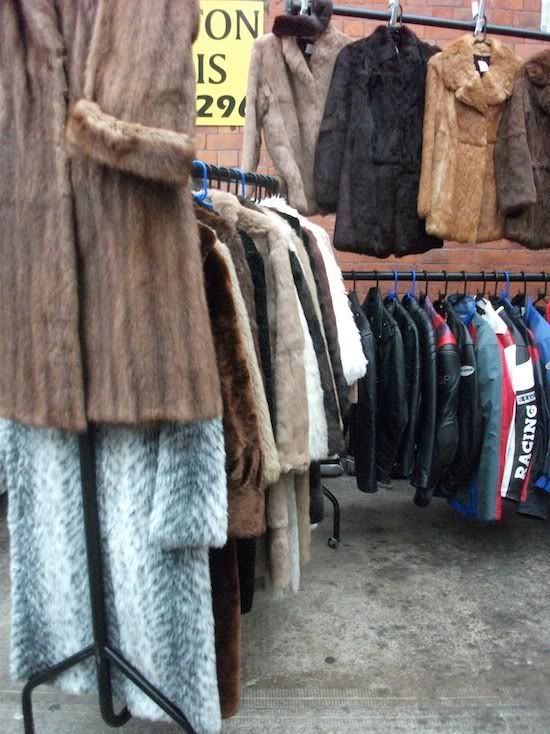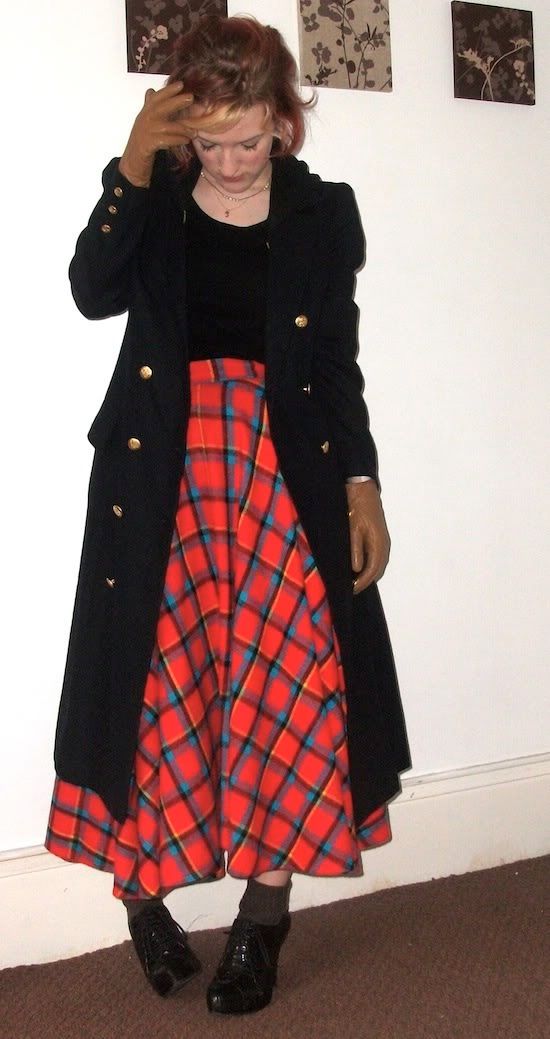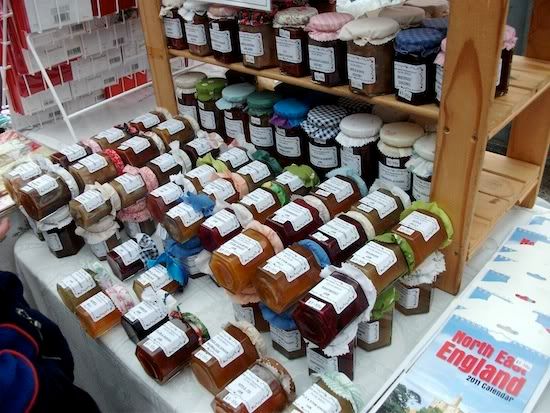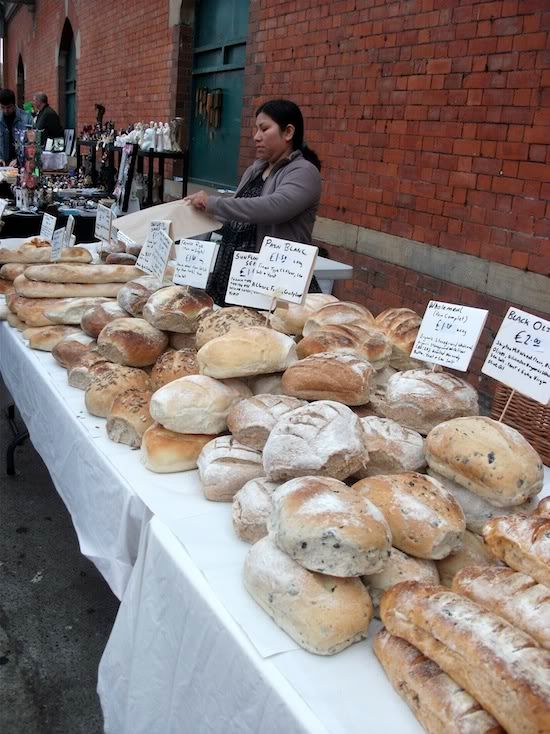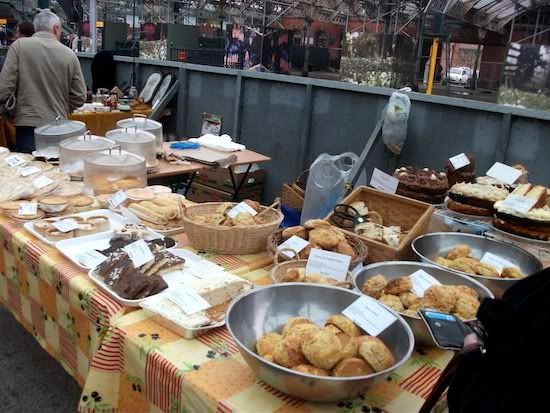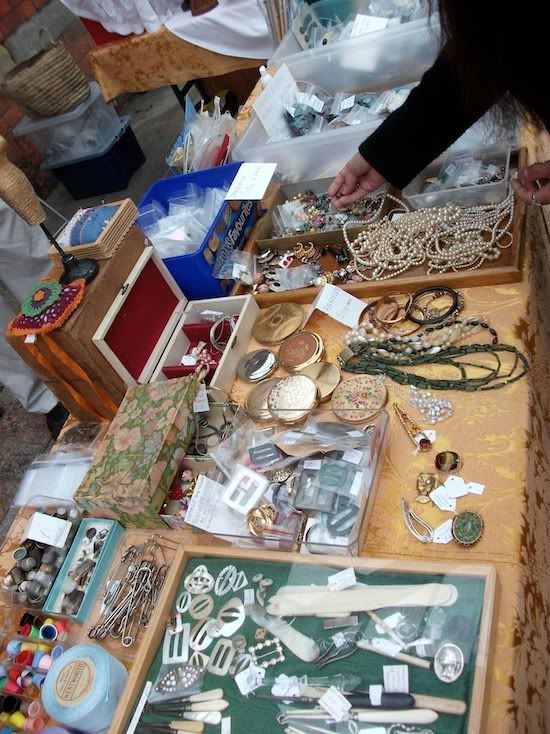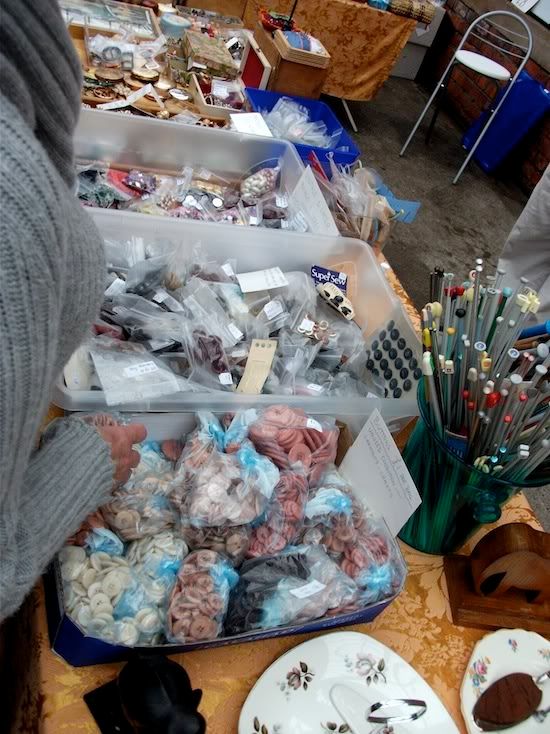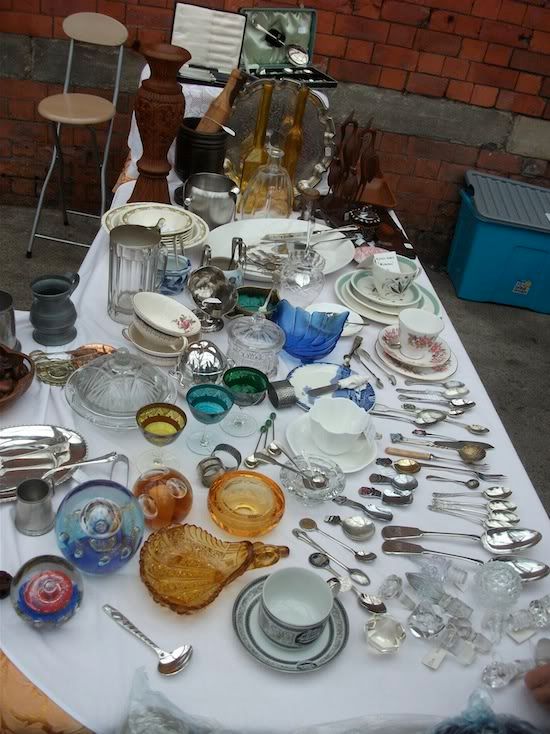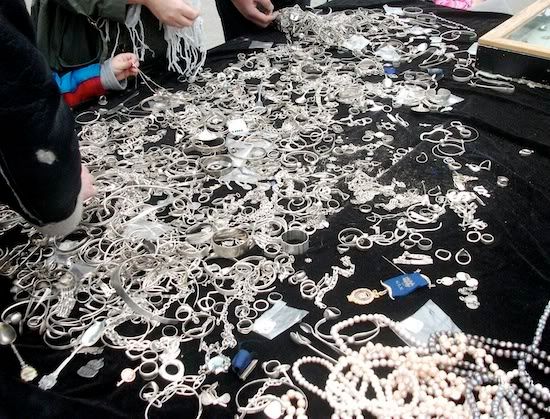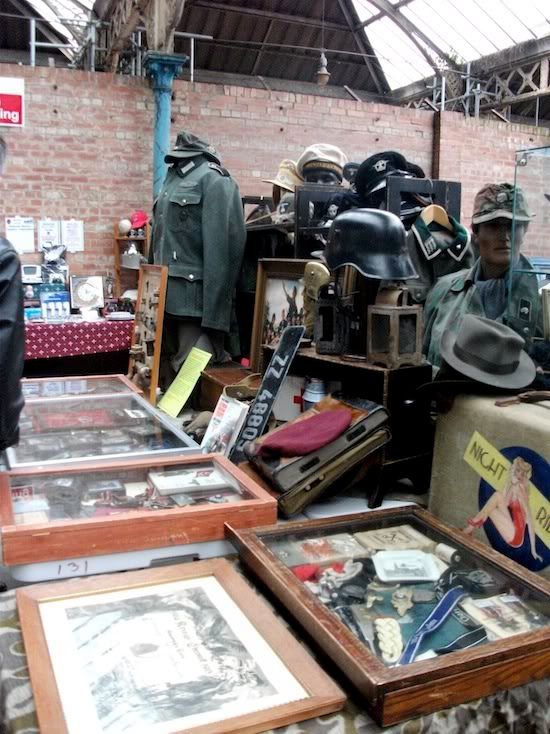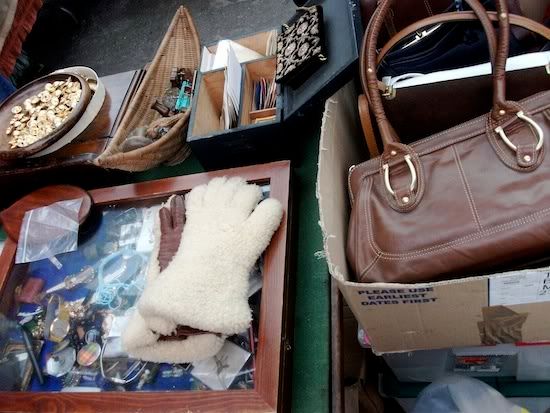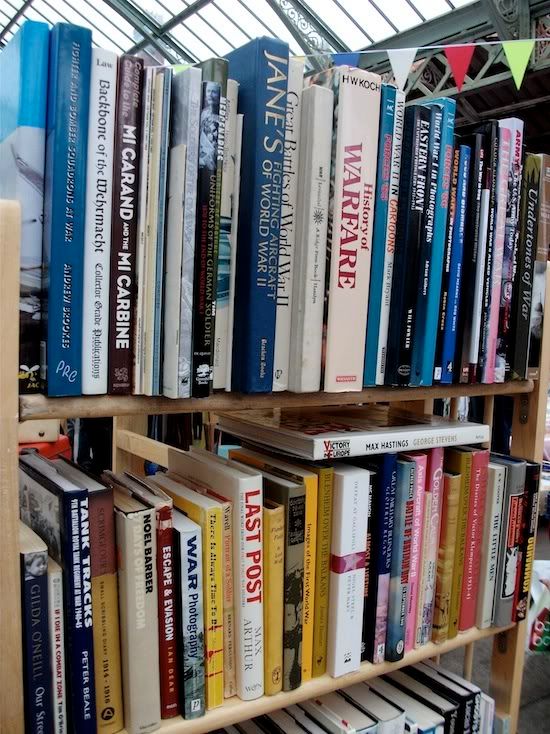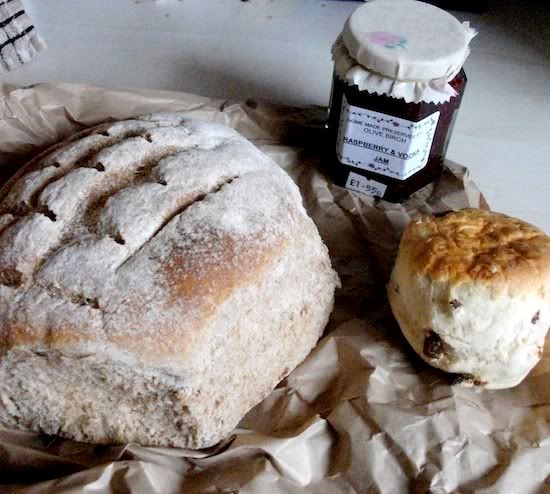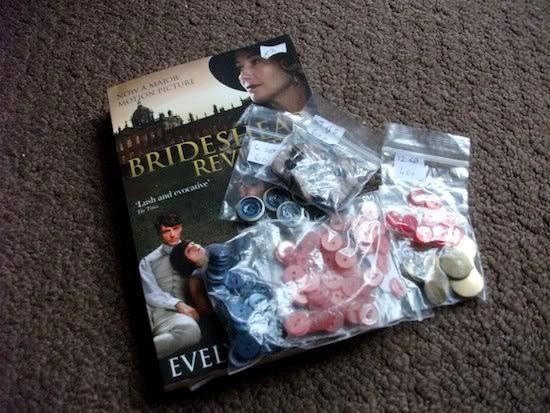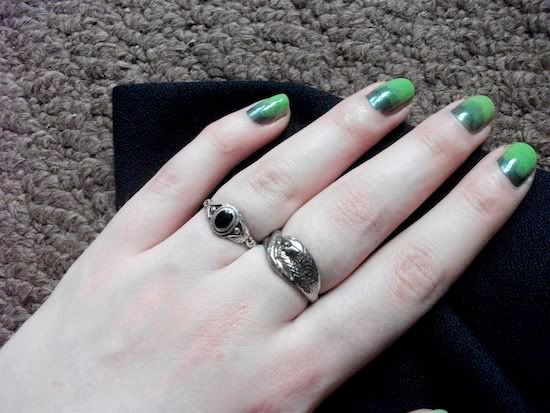 vintage coats - lots of leather + fur, plus a £5 rail off camera//
my outfit, plus vintage Burberry coat as found on said £5 rail... vintage skirt+gloves from ebay//H&M tee//primark socks//asos boots//random hoodie
posh jams stall. jam lady liked my nails//
fresh bread stall//
cakes, scones and pies//
heaps of vintage earrings and niknaks...//
...and buttons...//
...and crockery and stuff. all on the same stall//
POLLY POCKETS! i got really excited and started exclaiming "I HAD THAT ONE! AND THAT ONE! to no one in particular. i did have about half of these... oh, childhood.//
two different jewellery stalls//
war memorabilia//
vintage stall + sheepskin gloves. i tried one on; looked like a bear//
a bunch of war photography books//
food haul - fresh bread, scone, raspberry+vodka jam//
NOMNOM//
Brideshead Revisited and buttons//
little silver + black ring, £2. snake ring, £1
today was a good day.
there was also a woman at one of the vintage-y stalls wearing a huge purple hat with 3 equally huge lilac feathers protruding from it. it was amazing. if she hadn't been busy i'd have got a picture... but she did say she loved my skirt. score!
also, the jam is lush, the coat is amazing, and the rings are awesome. and i bought Elle in town afterwards.
so the plan for the rest of the day is:
a) eat jam... already done
b) do some work
c) watch x factor
d) eat more jam; read Elle and the Vice mag i've had lying around for days