last day. and i didn't leave the house...
(you can see a weeks worth of colour
here
, of course)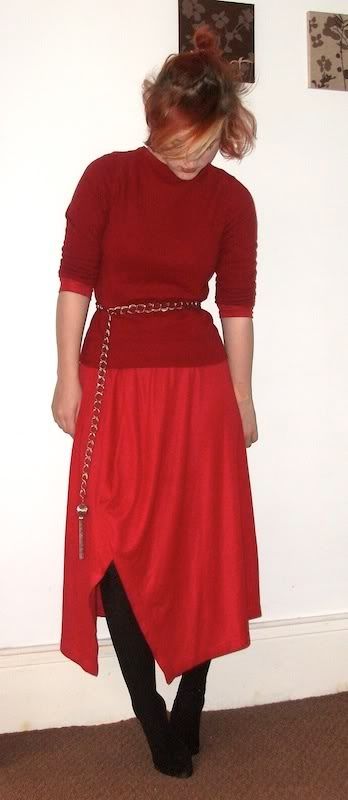 vintage jacket+belt+cardi (worn backwards)//ebayed dress//office shoes


...but if i had left the house, i would've donned the jacket+shoes from the second pic, see?
major 70s vibes. and now, i'm really into two-toned colour - not just in the contrast of my hair, but the way i contrast 2 shades on my nails, and like here, where the reds compliment each other but are different...