two days of outfits; one trusty denim shirt.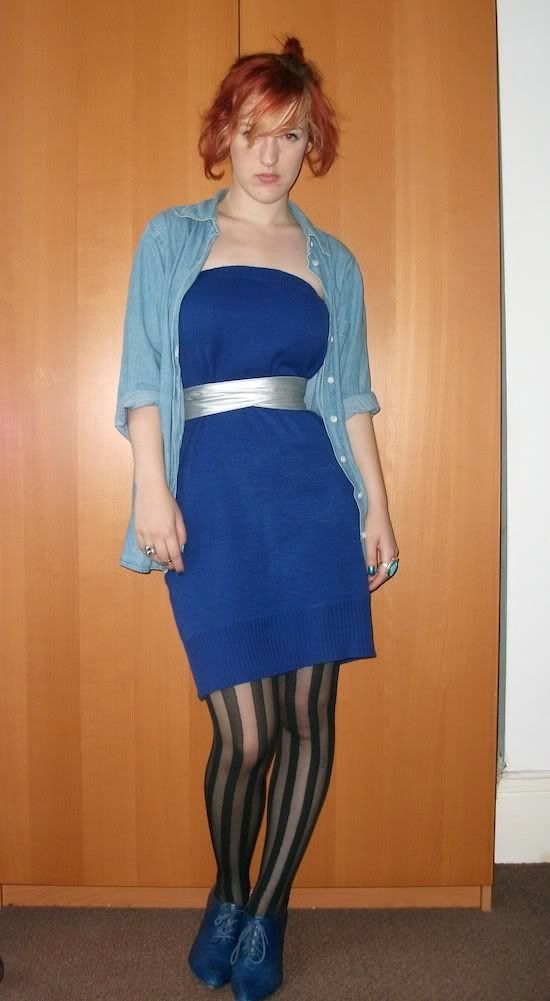 second hand shirt+dress//dorothy perkins boots//topshop tights//belt bought in australia//vintage+H&M rings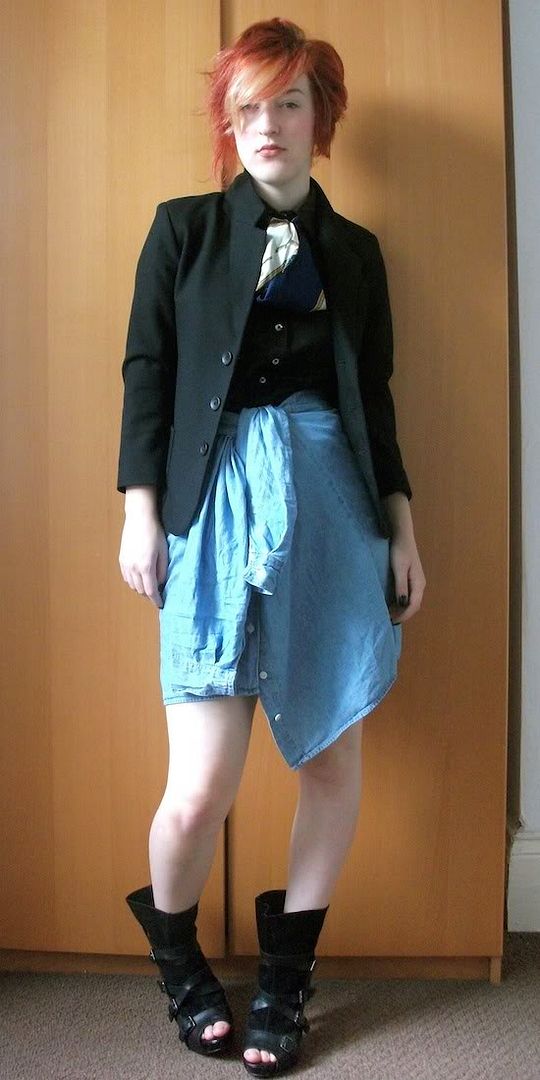 everything thrifted, if you count ebay (boots+jacket) and stolen off housemate (scarf/cravat....thing) as thrifted.
so not a fan of denim skirts, but a big fan of the 'shirt as skirt' trend that's sweeping through bloggers as of now. buttoned up so it's asymmetric (♥) too. OH and with navy nail polish - the perfect shade, which has a fancier name than 'navy' but is Models' Own.
scarves as cravats. yesyes.