HRRRRRNK! SCHEDULED POST ALERT.
designer of note:
Graeme Armour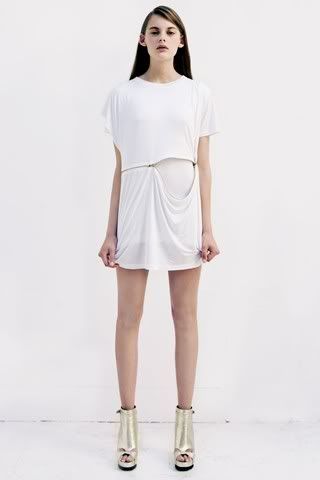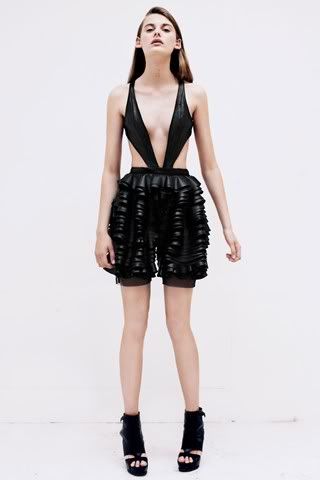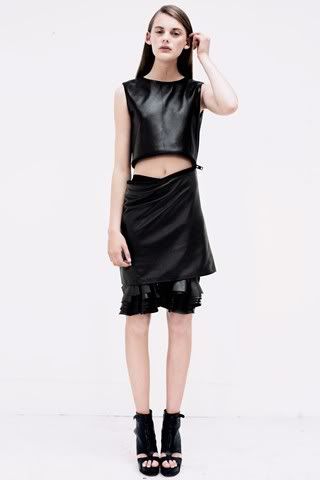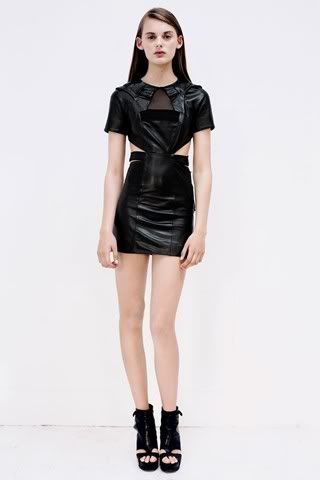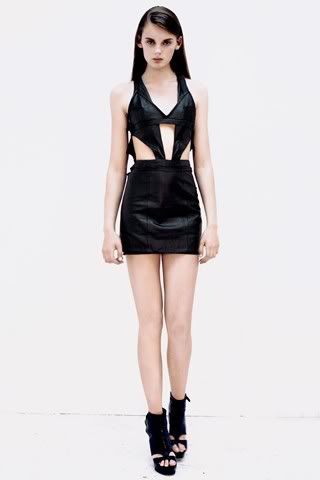 I didn't recognise the name, but the ruffle shorts... the ruffle shorts I recognised.
this is spring/summer - black, white, gold. leather. jersey.
the gold leather in the collection I could take or leave, other than the second look above, which is a case of 'armour by name, armour by design', non?
I'm not a shiftdress girl, but a white jersey or black leather version with a waist-high zip is an interesting twist and is making es reconsider.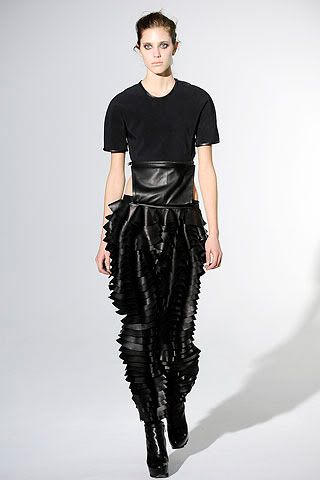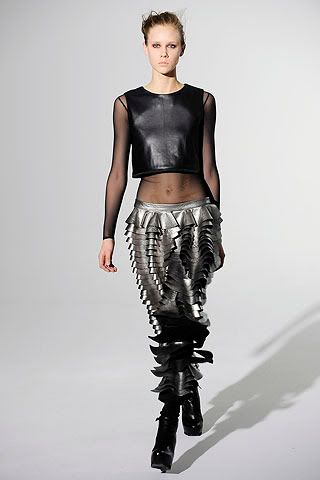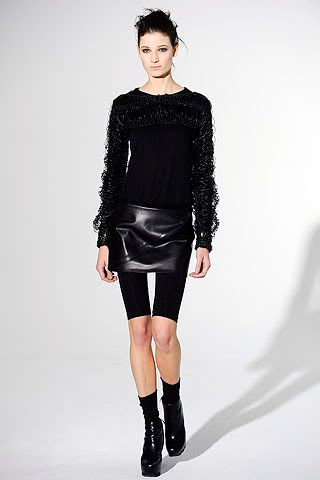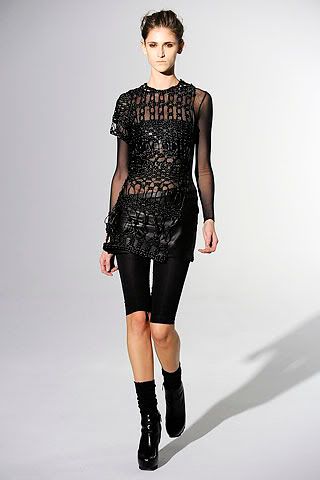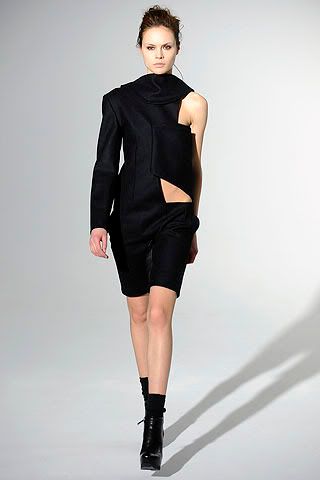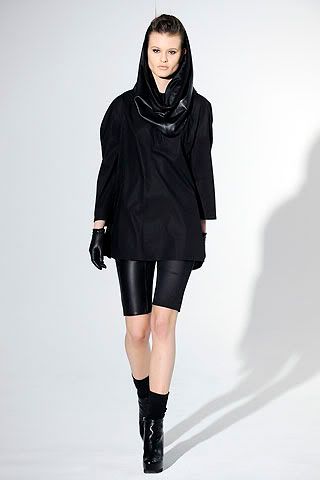 AW10 is recognisably Graeme's work - vidi the ruffles - but with seasonal staples. by which I mean, the odd jumper. also some sheer; and you know how I feel about that. leather vest; leather hood; loose knit tunic; cycling shorts*: A+
*
note to self: must purchase some of interest for underneath dresses/skirts/etc; totally essensh for bike riding.