this is a quick post. because I can't really be bothered to type. what?

shoes shoes shoes; from raphael young. badass shoes.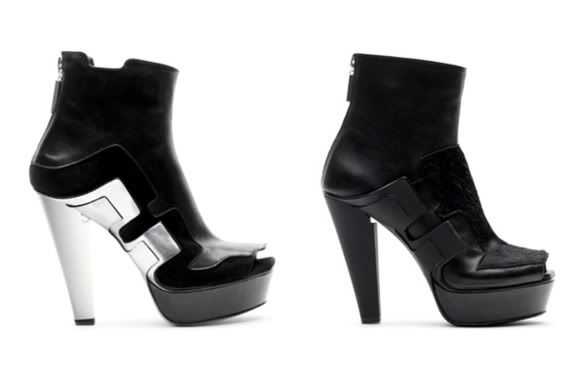 They're all pretty hard-edged; tough shoes with massive chunky heels or wedges, and all very futuristic, in a Blade Runner kinda fashion.
This bag, too, is all kinds of badass...




-------------