I've run low on blogging topics.
But I have been wearing clothes! (And buying a bike...) Specifically on Thursday nights out, then for Friday night barbecues and Saturday pub rolls.
A pub roll being a lot like a pub crawl, but with bikes. I highly recommend it.
vintage playsuit+belt//christopher kane x topshop shoes//topshop leggings//H&M necklace



I managed not to break a limb/my neck in these; I consider this an achievement worthy of putting on my CV.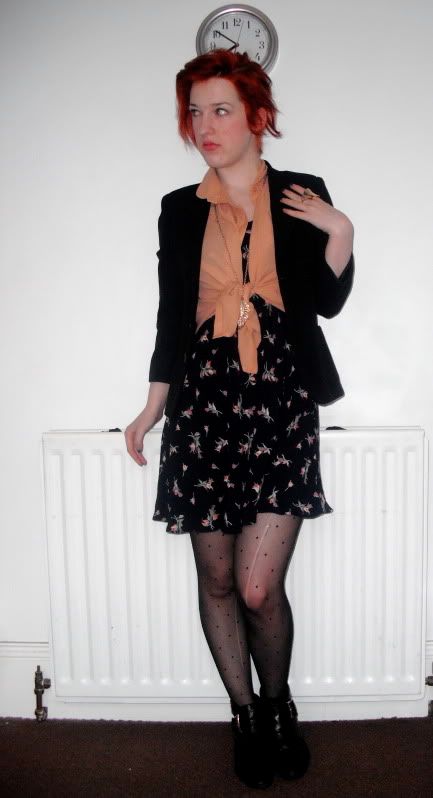 vintage boots+blouse//thrifted blazer+dress//H&M necklace//asos tights
These tights laddered the first time I wore them. Gah.
Totally into nail polish right now, which is a first for me, really. My fingers were deep blue-y turquoise last week and now they're mossy green, both in a backwards manicure (with the half moons left natural).
As it goes, Fashion Pearls of Wisdom has has a giveaway on right now for a gorgeous nude Chanel polish - the shade is Particuliere, which is an interesting shade and one I'm really into.


-------------