Amidst the AW collections, the occasional lookbook pops up for other lines. High street stores AW ranges might be a month or two away (to give them time to incorporate the new trends, no doubt), but higher end capsule ranges, and diffusion lines, are now popping up.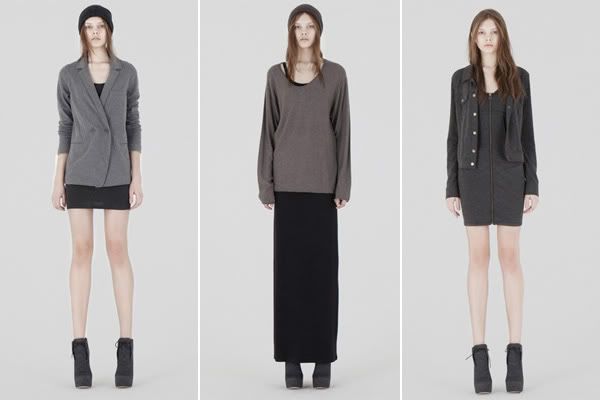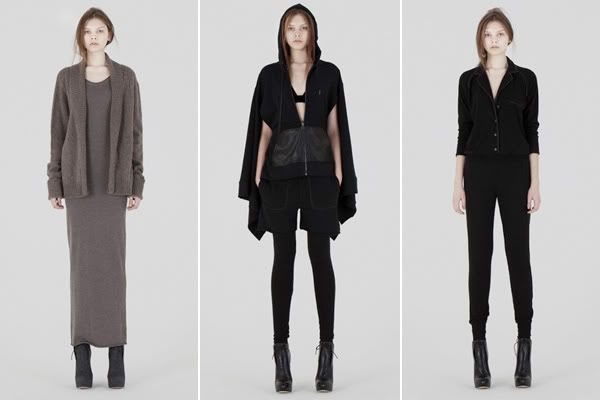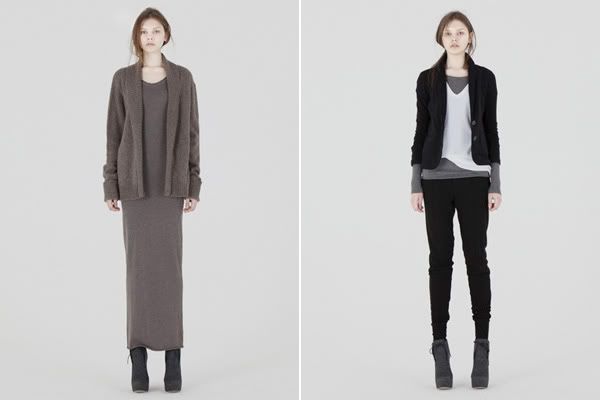 I LOVE this range. I've never paid mass amounts of attention to it before, but it's not just the fact that I've been looking for a jersey maxi in grey and/or black that makes me love this one. (Coincidently, there are similar skirts already on sale on Wang's site, as part of S/S10).
This is pretty much the perfect diffusion/basics line - the cut of the vests, the trousers, the skirts, the jumpers, the cardigans, and of course the tees, are all on trend, but not too invested in the trend to make them obviously part of this season and no other. The look piled up on top of each other obviously gives off the grungy feel Wang is famed for, but taken individually, the pieces all give off that cool vibe to illeviate any outfit.
And of course, black, grey and white all easy to slip into anyones wardrobe.
Head and shoulders above his main line, velvet-saturated AW collection.