So that whole 'underwear as outerwear' thing is pretty massive, yeah?
I say, if you're gonna go down that route for spring/summer, you can do little better than check out
perpetu3l's etsy store
, wherein lies some stunning vintage lace, net, and chiffon efforts as well as some sweet DIY pyjama type affairs.
Everything is represented here: suspender belts, bras, bodies, babydolls, camisoles, teddies and knickers are all in plentiful supply, beautiful pastels or blacks and oh so delicate in most situations: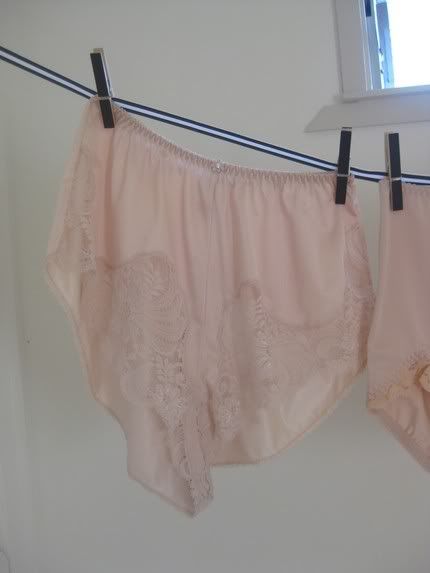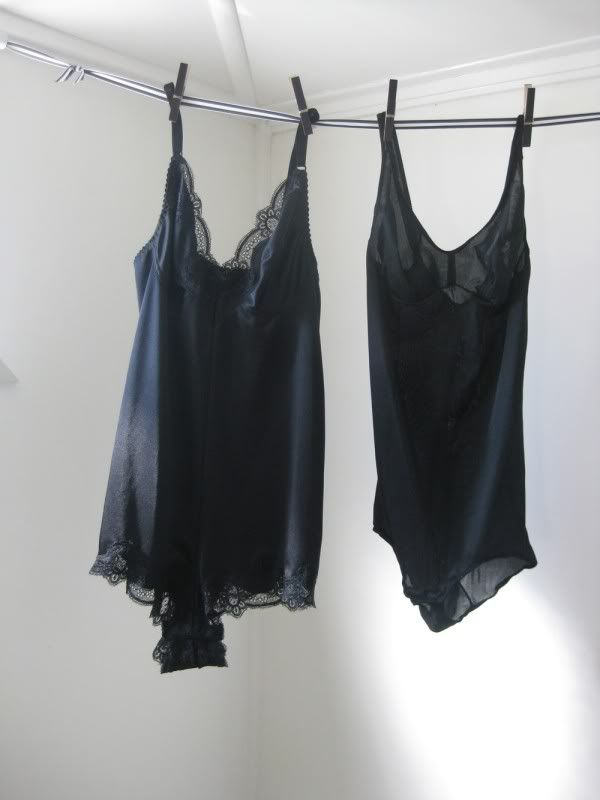 See? Mesh, ruffles, lace, everything.
My favourite piece in store, however, are these chiffon shorts.
I know I should buy them, if I want them, but I've spent so much money recently that I'm holding off and will probably end up missing out, as is my affliction at the minute (see tomorrow's post...). Gah.
I can see them layered
over my nude pixie market leggings
, looking fabulous AND on trend.
As for prices, they're all very reasonable -
some would say thrifty
- with aforementioned shorts being around $17, and prices starting at around $7 and topping out at around $35...

Perpetu3l also
have a blog
with lots of vintage-y goodness, including care and styling instructions for various types of items, which is definately worth a glance!
PS - note the new graphics and stuff, thoughts?