'members
these chiffon shorts
?
So, I bought them, and they got here Saturday morning, in a bundle of packages. Mostly fabrics for my project, nothing exciting... - I'd highly recommend perpetu3l on a purely postage basis, but we are of course talking fa-shun bay-bee so let's get on with it.
They're pretty sheer, definitely need some leggings underneath (unless
pretending I'm a pin-up girl or something
lounging casually around my bedroom, of course), but they are are loveliest shady of peachy-pink, almost identical to my vintage slip....
Figured I could wear em a few ways.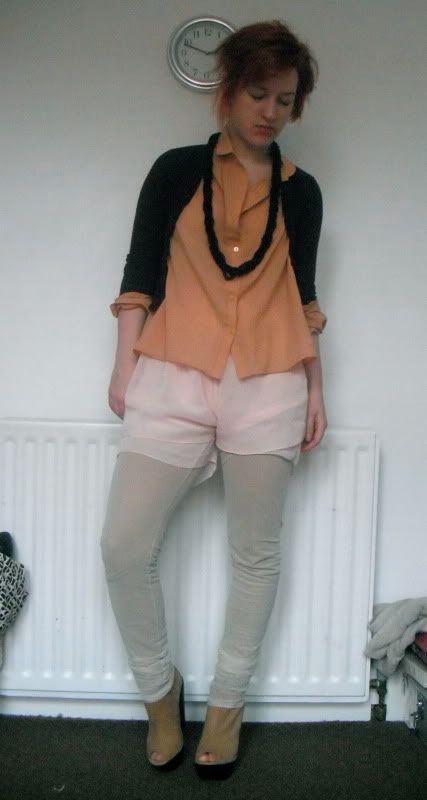 cardi;stoled off of Luke//vintage blouse+chiffon shorts//necklace; H&M//leggings; pixiemarket//shoes; topshop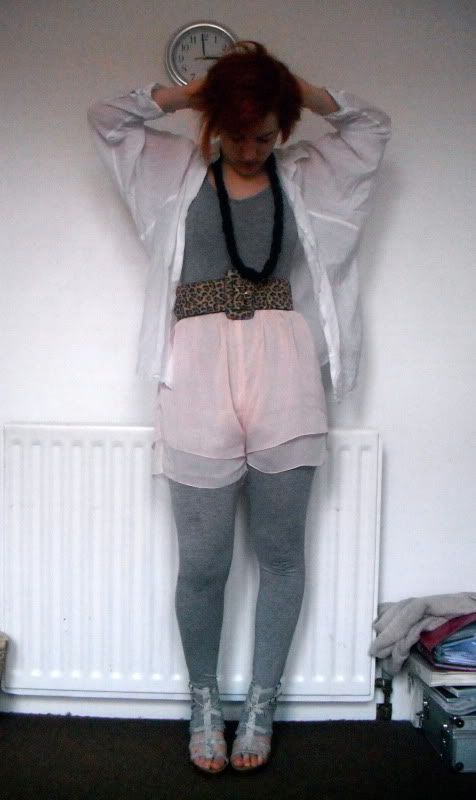 blouse&necklace; H&M//unitard; topshop//shoes; matalan//belt; miss selfridge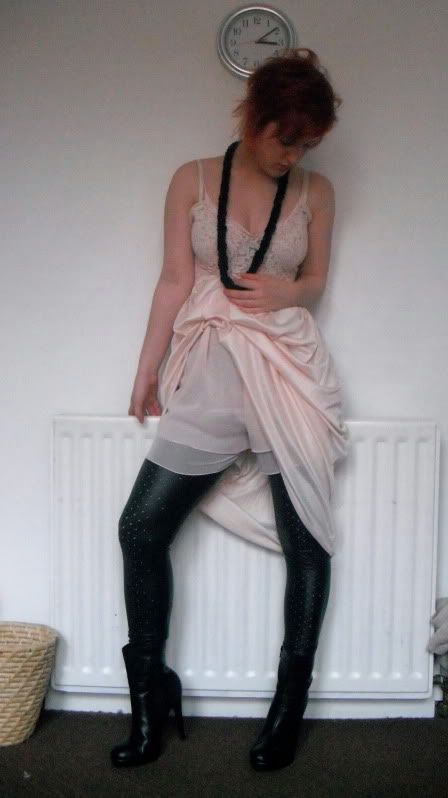 vintage slip//leggings; H&M//boots; priceless//jacket; ebay
PS, Newcastle guysss, going down to the new Topshop opening?? I'm really gonna try and pop down this afternoon if I get done what I need to get done at uni, but Tuesday and Wednesday are my busiest days goddammit.
If anyone asks, my excuse is, I have those wedges to pay off my TS card, kay? If you see me, don't let me buy anything else...
-------------