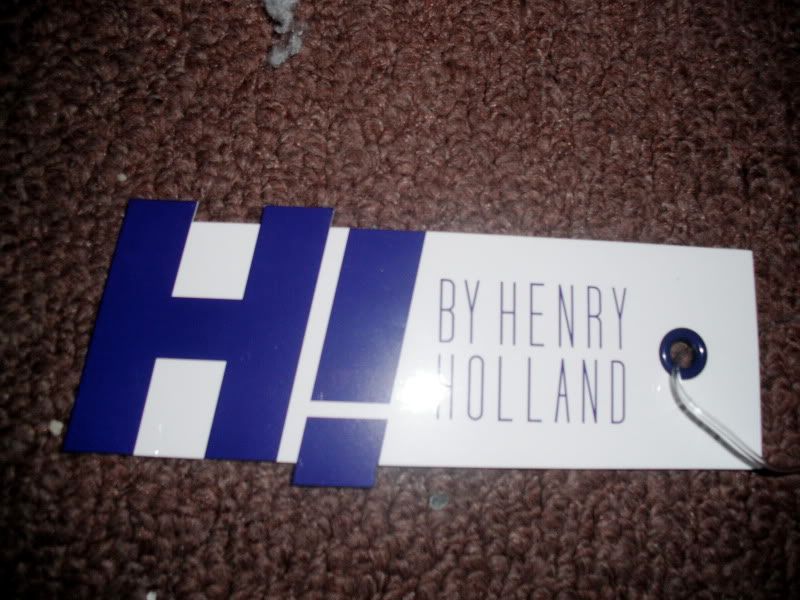 So I was browsing about on Sunday night, on Twitter and shit, and Henry Holland tweets about his new line being available. So I head on over to the
H! by Henry Holland for Debenhams
page, and lo and behold, some gems.
I got the grey sweat jersey blazer with the H! crest on it - everyone at uni on Wednesday said it looked like a Hogwart's symbol, hence the title - and the sheer blouse with the multicoloured buttons, which I have been wearing constantly since they arrived on Tuesday.
Some really cute details in these. OOOO CLOSE UPS. God, I love macro.
Buttons at the collar (fixed in place, not functional...) and multi coloured centre front buttons...
Love love love the fabric, with it's square-y pattern. And the shape; boxy and cropped but cut longer in the back...
Wonderful lining detail - on the turned up cuffs, on the back of the collar (an excuse to pop the collar up; see below pics!) and the buggy lining...
Coincidently I wore it to pattern cutting class on Weds, in which we did tailored collars and talked about what you could do to a collar and collar stand etc; and we done buggy linings last week...
H! blouse+blazer//dress; some cheap store in Newc which is now closed//shoes; peacocks
See what I mean re: popped collars? Ignore weird sticky-uppy hair and facial expression kthanx.

PS, follow
Henry on Twitter
, he's a right laugh.

-------------