Andrew off of my class said I looked pretty Chanel (this was Wednesday, btw).
I was down with that.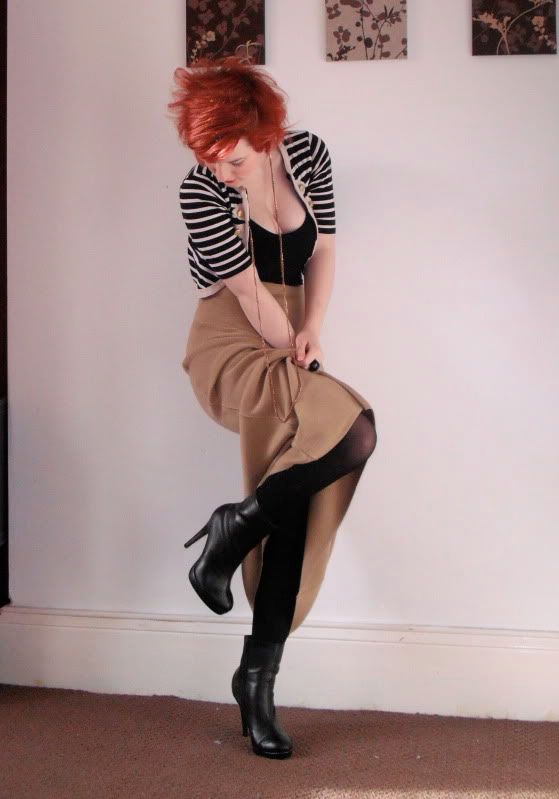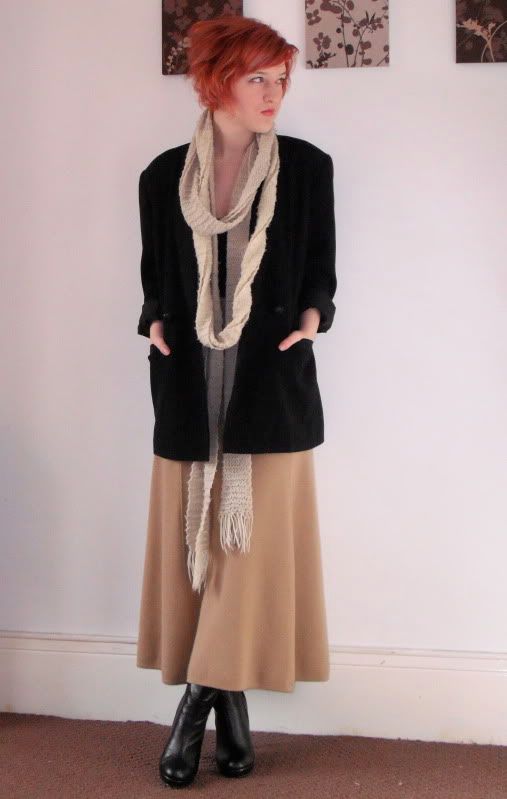 cardi+ring; Topshop//mesh cut out body; off of placement//wool skirt+blazer; thrifted
//boots; priceless//necklace; H&M//scarf; DIY
I'm properly into this skirt right now - I got it from a charity shop in Byker a couple of weeks ago (
not the amazing and excellent RSPCA, but for serious, pop back soon to see
the most amazing thrift score ever
which I found up in there yesterday
) and I wasn't sure I'd made a good choice there, but I'm so glad I got it. It's super warm but also an awesome length and shape. I got a ton of compliments on it, which is always nice.
I think I need to shorten the straps a little on this body like; I was shuffling my top up all day lest my boobs fell out. There's plenty of em to do so...
PS, what's up with my face on the third pic? Hmm.
-------------