I've given you a day off, a day to sit about and break your resolutions* and watch TV**, so now let's launch into 2010 - what better way than a look forward to Spring (WHICH IS LITERALLY AROUND THE CORNER! Ignore the snow outside, it is nearly spring, honest!).
US mag W done a spread; vidi: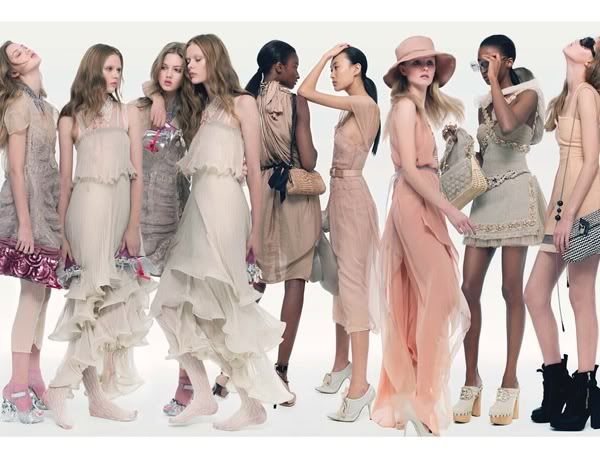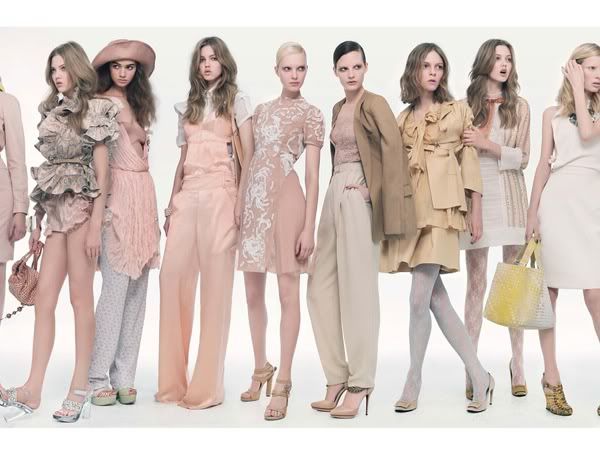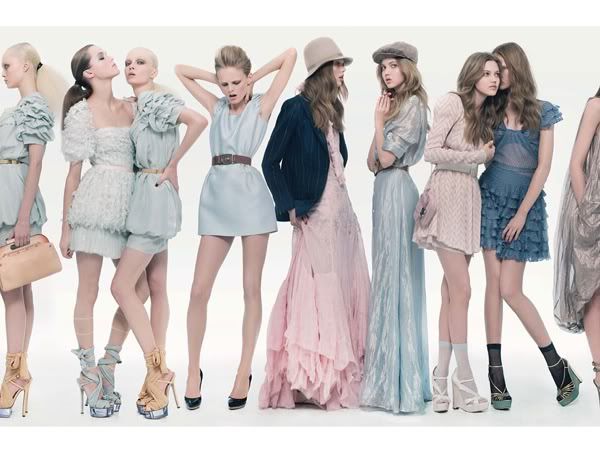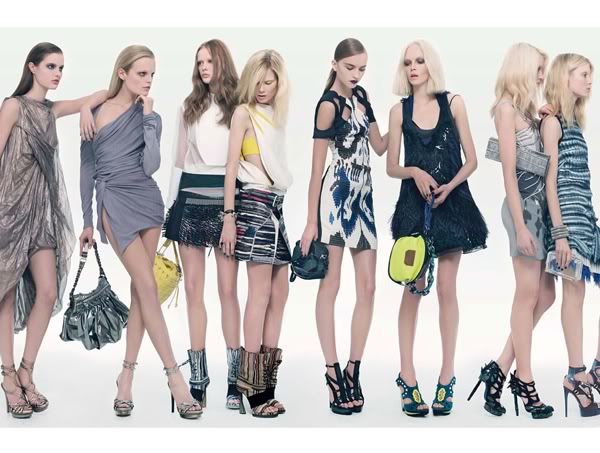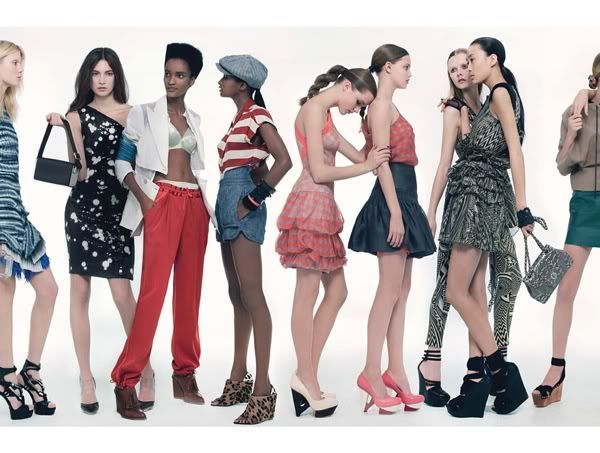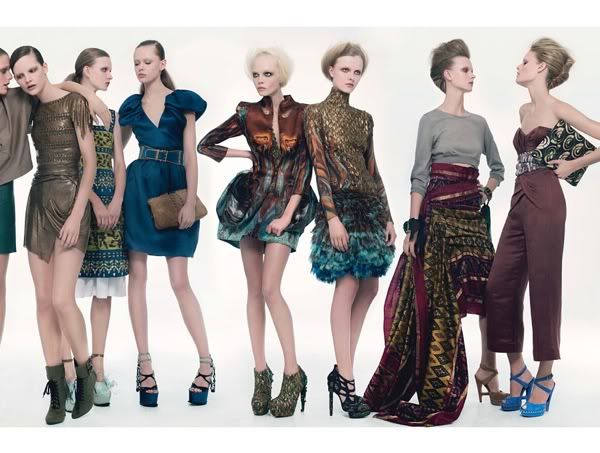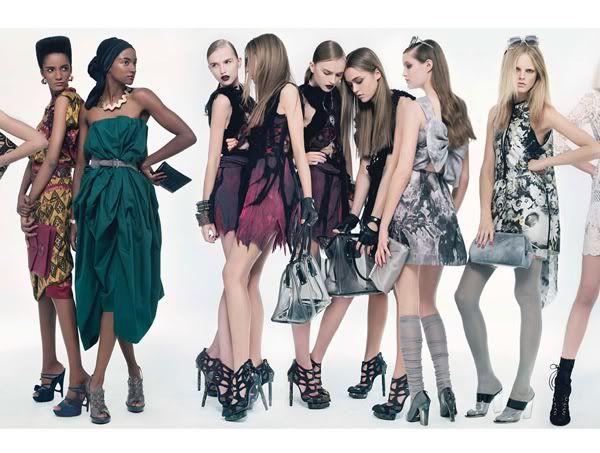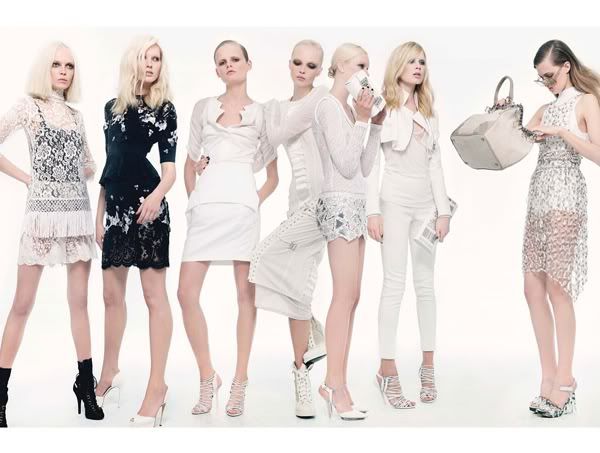 Lemme see if I (and you...) can pick out some iconic pieces/favourites....
Prada perspex shoes, Chanel + clogs, Miu Miu animal print shoes, a lil' bit of Comme (i do love that sheer full length trench effort), a smidge of Burberry, some Rodarte, some Alexander Wang, some Balmain, ALEXANDER MCQUEEN FUCK YEAH!, the complete runway look off of Dries Van Noten that I absolutely adored. That skirt, man, I love the drape..., a bunch more Rodarte, and oh, I can't remember who done what. Due to laziness I'm not gonna go looking back for the lace ones, and the lace up skirt look I remember liking (middle look, last pic), nor the sparkley effort (Prada again? One of the Italian houses fersure.).
I'm not a very good fashion blogger, am I? Must remember which designer done what in future. Gah.
-----------
*other than my previously mentioned style resolutions, mine are to eat healthier and make the most of my time. Yesterday I ate a McDonalds, some christmas chocolates, some of Ana's birthday cake, some toast heaped in butter, and sausages and mash, in which the mash closely resembled Mt Everest, but covered in gravy.
Clearly, these were resolutions meant to be broken.
But New Year's Day doesn't count, right? It's from today, right? Yeah, I thought so.
**AHHH DOCTOR WHO ISN'T DAVID TENNANT ANYMORE, WAAAAAAAH ;___; ETC. Big Fat Quiz of the Year was ace, as usual. TV highlight of the year, every year, for me. Never as good as the year Russell Brand and Noel Fielding were on a team, but I will accept Russell and Jonathon Ross. Or David Mitchell and Charlie Brooker. Classic. Also Rob Brydon's 'man trapped in a box' impression; genius.