Oh,
asos, asos, asos
...

Their
spring 'indie' collection
is out and up and affordable and other such adjectives.
It's all lovely pastels and florals and holey knits and stripes, so naturally I am a fan.
Having spent FAR TOO MUCH money on clothes on the receipt of my student loan, I probs won't go mental and buy one of each, but I am very very into the floral trews and the striped blazer. And the floral shoes, flats or not. Yesyesyesyes.
(via the wonderous power of
theinternetz,
you can click the images to go to the product page and buy things, etc.)
Since we're talking asos, here is some other 'new in store' type stuff I'm loving. It's hard not to do a post about them every week or so, as they do get some wonderous stuff in.
Killah denim joggers, which I feel I shouldn't love but totally do, and sequin hareems (needwantneed).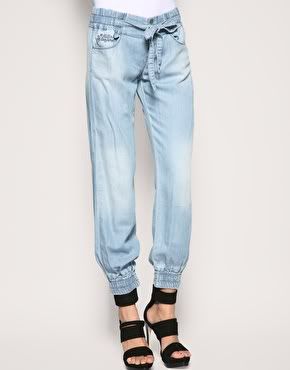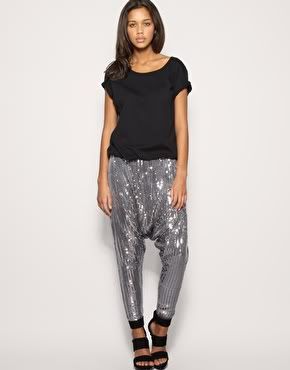 And by love, I mean, shan't be buying. Too spensive. Also, I've seen sparklier hareems (there were some River Island ones, which were part of the graduate (?) collection some time last year, which were more hareem-y), and the Killah things do have some sneaky stitching detail which I'm not a fan of. But yes. Still pretty hawt.