I lost a ring - my favourite ring, possibly, and I adore rings (note to self: buy more.) - when I was in Paris.
Well, on my way out of Paris. I was packing and it fell into the draw of the person staying in the bunk bed above me, and he wasn't there, and I couldn't fish it out. GRR.
Anyways, said ring was found on eBay in the same size, and I bought it. A tenner, yes (£6.50 more then I paid for it originally), but then I did also get a chunky bangle which I might glue some sparkly stuff on, a necklace, and an awesome pair of earrings.
It is rare for to me to love a pair of earrings; it is rare I wear them anymore. But these I will. Massive silver domes! Wooo!
Aesa
jewellery is especially awesome! It also links reet nicely to
this post re:marble
, given their
Machine De Terre
collection (my favourite of the 4 collections currently available):
The colours are just stunning! But the pieces aren't too big; too
statement
that they couldn't be an everyday jewel.
The other collections are Fool's Gold, Almost Alchemy and Hermikers.
The former and the latter are below: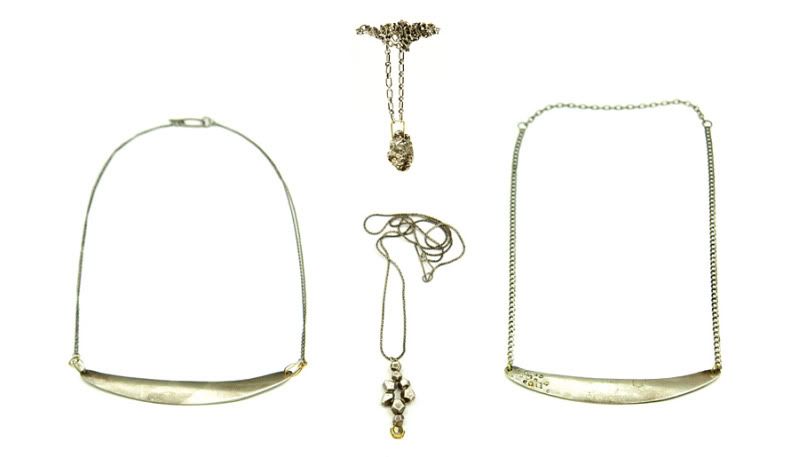 Fool's Gold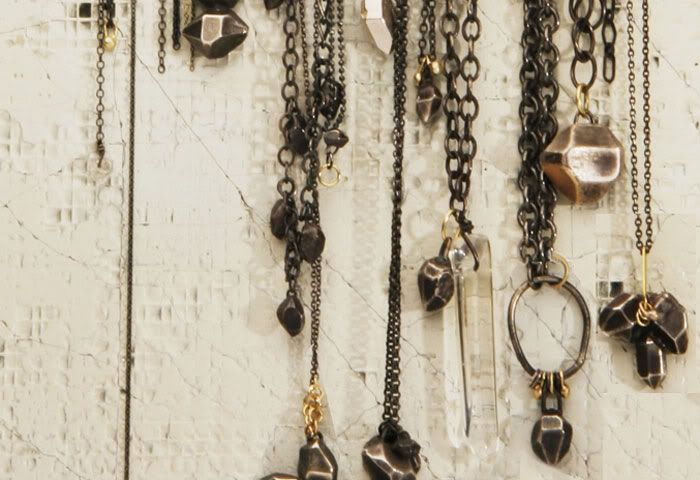 Hermikers
I'd love to wear any of these - dainty, almost, but interesting and unique too!