I feel behind on this. It's only because I've been otherwise unavailable (back from Dundee now; kthnx)
But...
I am a Luella fan (not a huge fan; but a fan all the same), always down with the A/W collections more than S/S which is almost contradictory given the breezy, bright, femininity of the brand which is so perfect for summer. But yeah.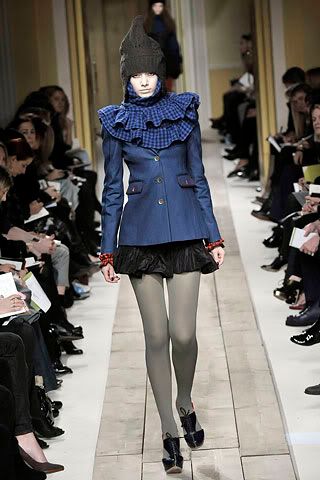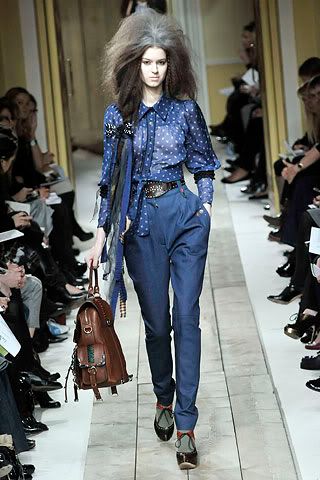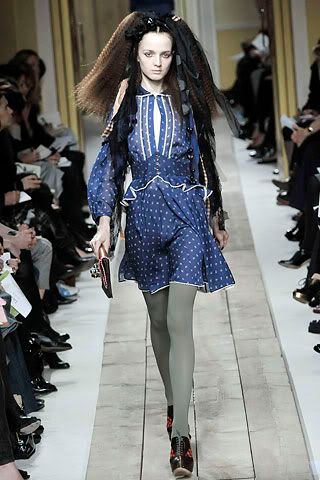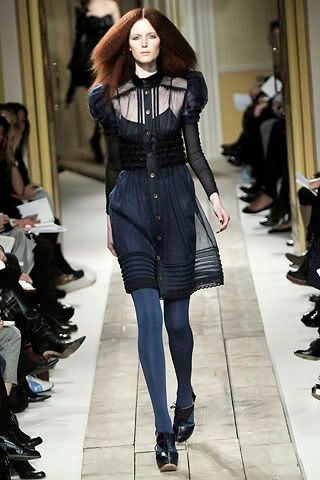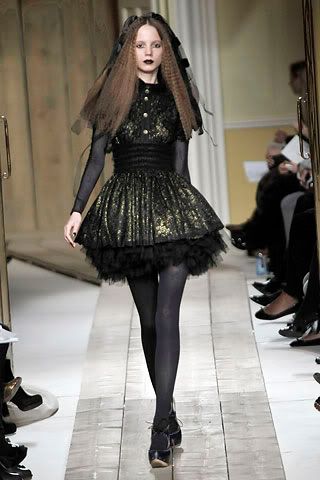 Ahhhh A/W2008, you cheeky minx.
Especially noted for featuring Alice Burdeu from off of Australia's Next Top Model, season 3 on at least 2 shows, this one included (4th pic. She was the clear winner from the get-go; reminds of Nicole this ANTM cycle. Who needs to win. Because she OWNS the rest of them.)
I guess this means S/S 10 (
or A/W 09, for that matter, since it ain't online yet
) won't be on sale?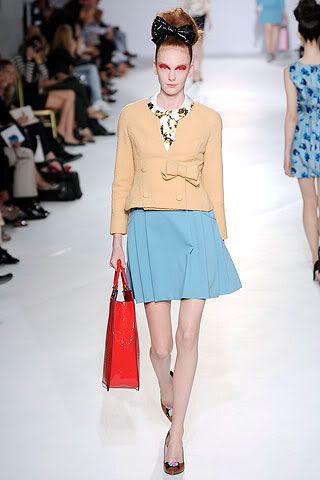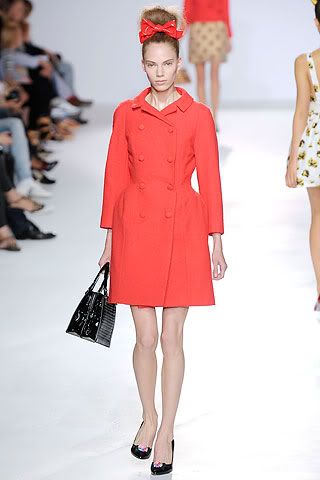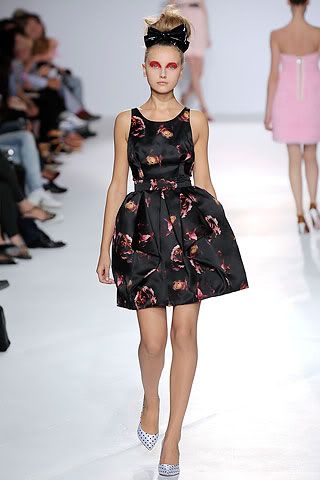 Although, I guess to
heavily discounted S/S09-based goodies on the website
is a little bit of a silver lining, for now...