OH FINALLY
normal uploading speeds! So now I'm almost a week behind (!) and you're going to get a slew of rome-flavoured posts today and tomorrow. And then I'd better actually go outside so I can do some Barcelona sightseeing, yeah?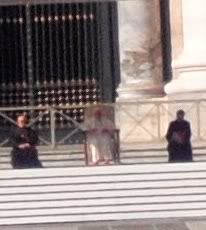 Wednesday! I went via the Spanish steps, to the Vatican, to see the pope, cos he was going about his pope-y business all up in there. I saw more nuns than is necessary in one lifetime, but I am amused by nuns so it was all good.
Thennnn I checked out the Vatican museums and the Sistine Chapel, which were lousy with Greek & Roman statues. I am allll about Greek and Roman statues, FYI. And I'm well into marble as a print after seeing the marble floors.
...annoyingly now apparantly out brief has changed (yeah, uni folks, I'm probably gonna carry riiiight on with the research one since as far as I've heard from other people it's a) more relevant and b) I've got loads of stuff to put in that bad boy), I'm finding looooads of inspiration in stuff. Eurgh, stupid uni.
Yes; and then I went round some more Rome streets and wandered an ting. Had some pasta for tea. Cursed the slow uploading. etc.
Met some reet good folks in my dorm room on the night, hung out with them for the next couple of days. Good times!

Turns out Romans like a good fountain, and pigeons have a sense of humour. I enjoy the pigeon on the toe of the guy on the fountain at Piazza Navona.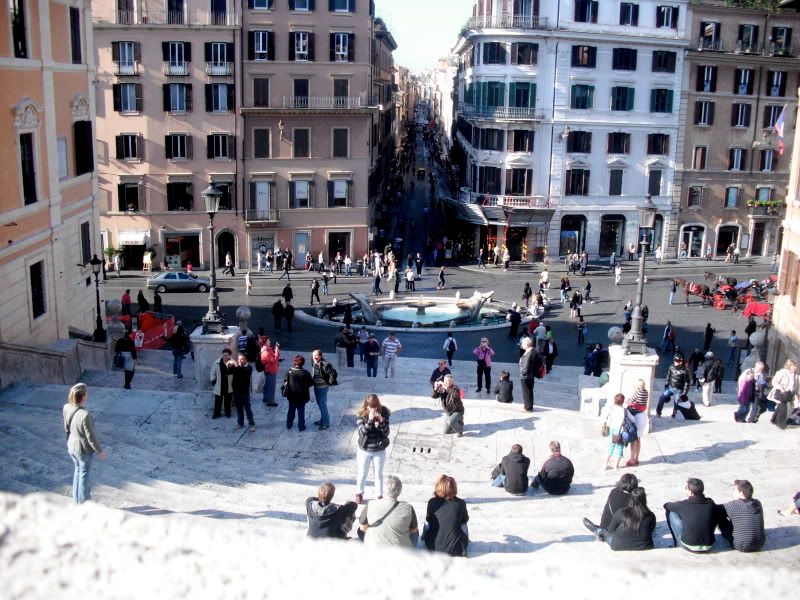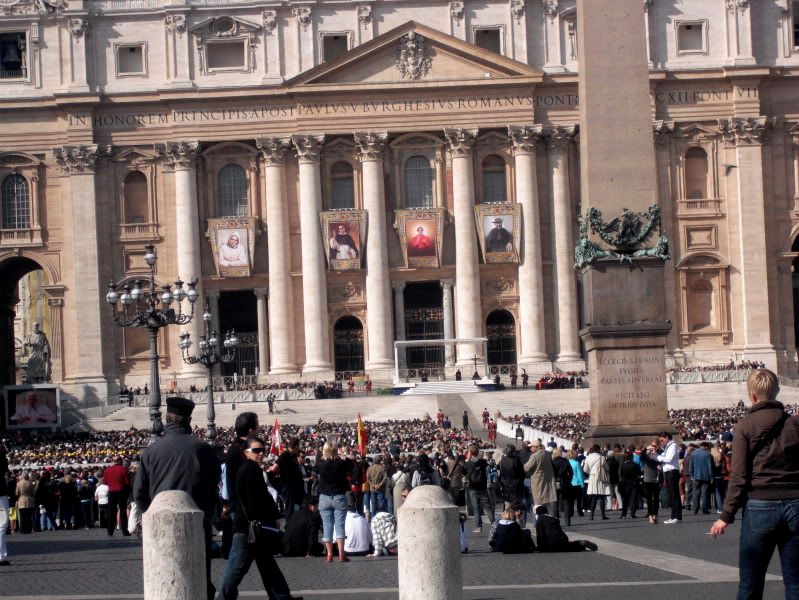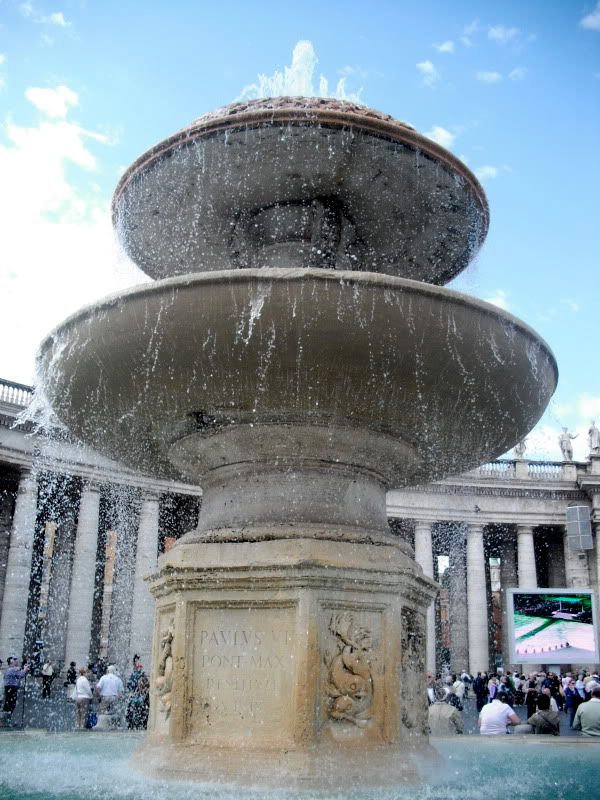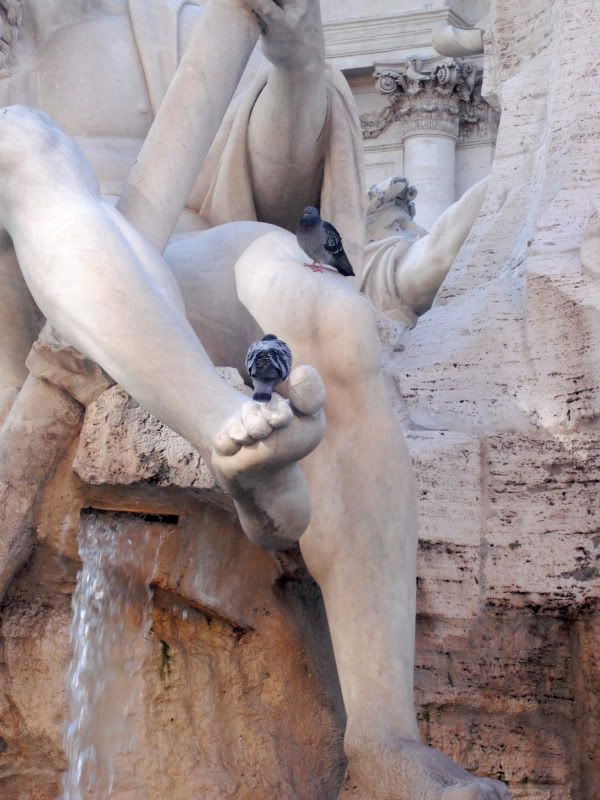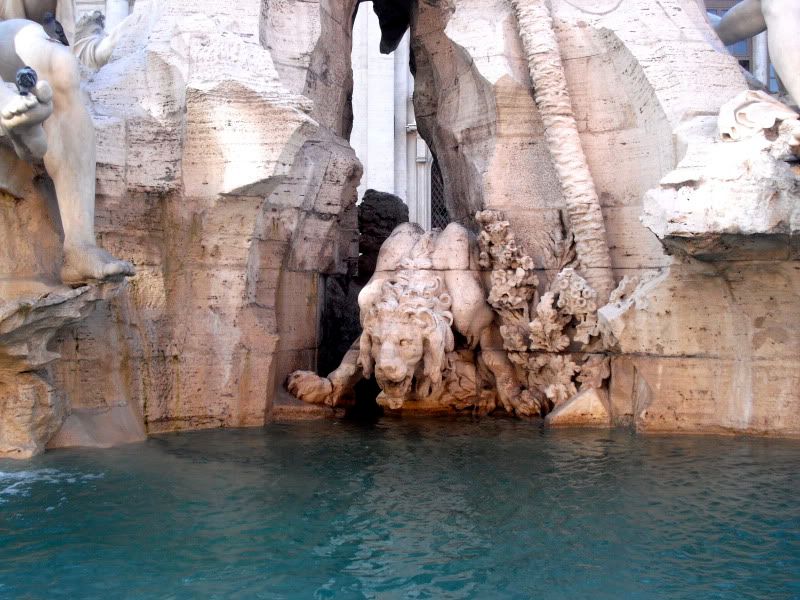 Oh, and just off Piazza Navona, some guy ran over and was like "AHHH WILL YOU BE IN OUR ADVERTISEMENT WE NEED A TOURIST TO TAKE A PHOTO OF THIS FAKE WEDDING THING"
...cos that's a phrase you hear every day.
So I obliged. I'll find the details of it when I get home; I assume it will be cheese central. I mean, check how orange these guys are!