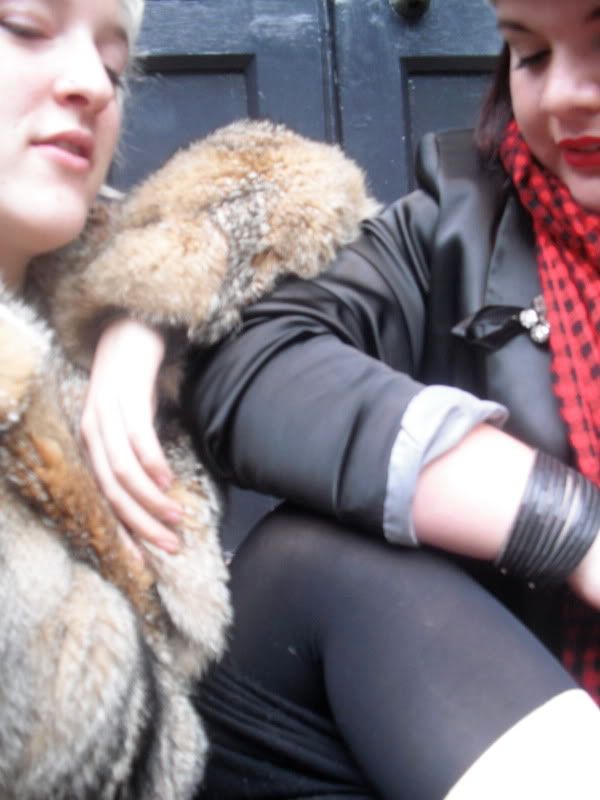 So,
ana
(off of
One Fabulous Thing After Another
) met me from the train on Monday. We had a celebratory Steak Bake (ahh Greggs, you northern institution, you) and a little sit down and done some photos: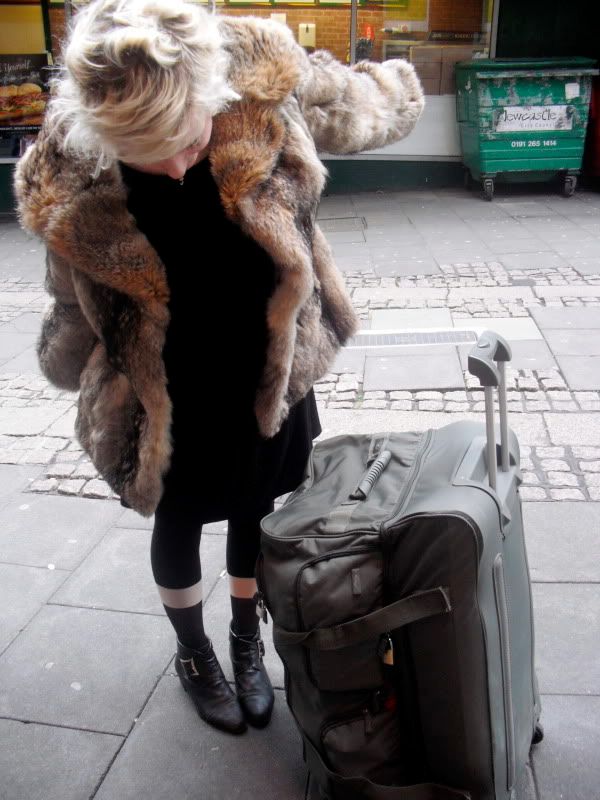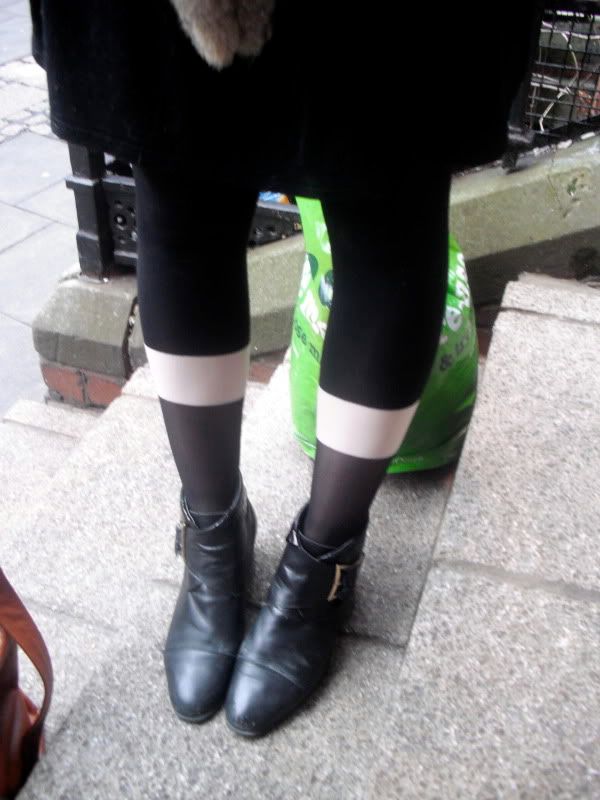 a nice spot of vintage boots+faux fur coat; HoH tights, thrifted
dress and MASSIVE CASE. Which has since gone in the bin, cos it's so utterly knacked.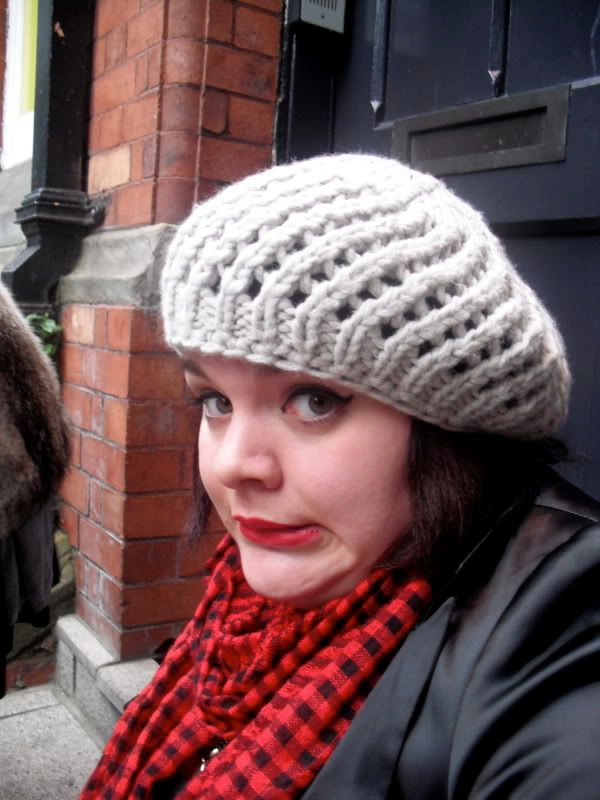 Eagle's

various

accoutrements

- hat, scarf, boo

ts, DIY-ed Karl Who? bag and Heidi Seeker radio bag

The one at the top of the page is like a melange of fabric. Faux fur, satin, leather....hello.
Also celebratory was the outing to Connection (last one at Stereo, fact fans) so here are some "evening out being drunk" style pics. I wore those damn thigh highs, and they were oddly comfortable, and I love them for this. Shall be donning them again on Friday for Halloween night one, but Halloween night two might be an overstretch. Think I'm going as Florence on saturday, with the ol' floaty dress I bought in Paris.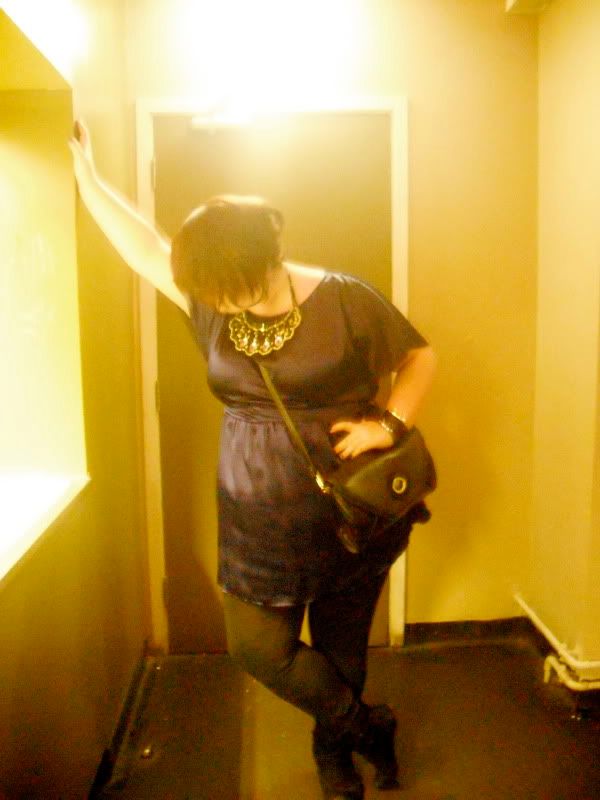 jacket, eBay; dress, thrifted; belt, vintage; boots, Zara
Bonus picture of the week: Aaron dons his flat cap. I spent the rest of the night mocking him by talking about whippets and the pit in a Yorkshire accent. Good times.
Stand by* for some LITERALLY HILARIOUS vlogs what me and Ana done when we were bored this fine Wednesday evening.
*stand by as in, in a couple of days, yeah?