You may have noticed my Italian-style numbering of these posts by now. Well done.
We're on to London! Although these are all from day two....not a big fan of any of the first day-ers...
Although judging from the backstage shots at the
Topshop blog
, Marios Schwab is going to be one of my absolute favourite collections...I await tomorrow's style.com posts eagerly. Meadam Kirchoff looks interesting too....
Knowing that I have a thing for nudes
(c'mon now, unless you're reading for the first time you shouldn't need to be told this....it's like telling you I like sheers or layering. I mean, really.)
, you can imagine my excitement at fitted nude bustiers. I covet these something rotten - especially look 3, where it's practically invisible against the skin. Sigh.
Team with some shapely layered skirts, a liberal dose of sequins and other such shiny adornments, and a little brocade (always a fan.), and this is a thoroughly enjoyable collection.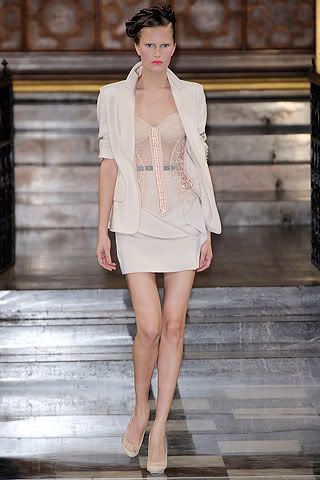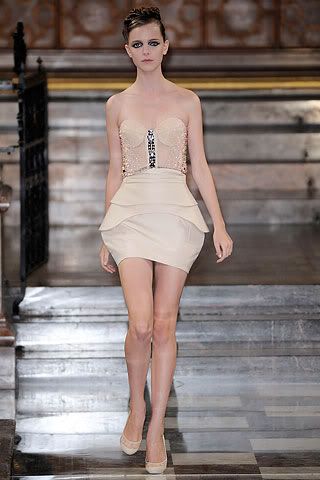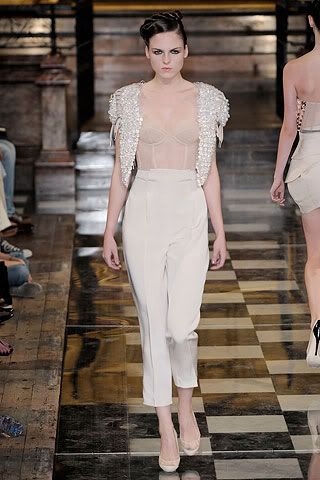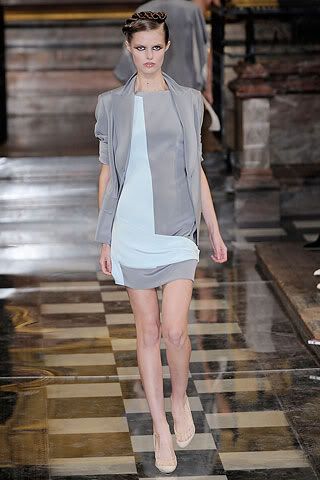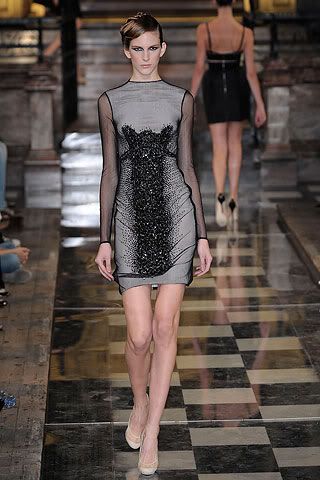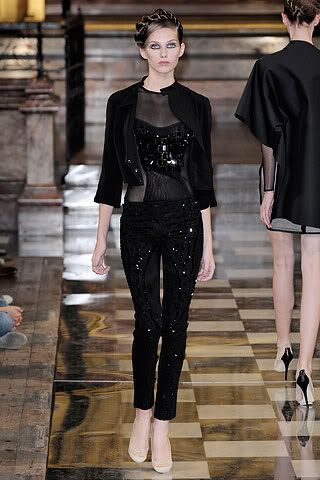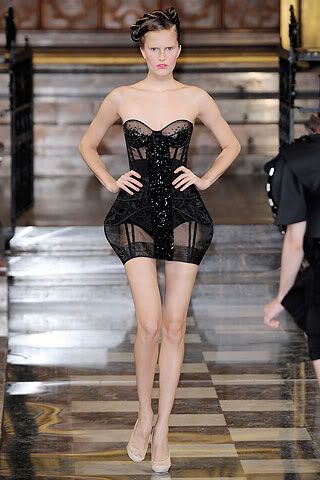 Some hot and interesting seaming detail here, in leggings, bodycon dresses and even floating skirts (look 2; my favourite). A lot less sequins and sparkle here than previous seasons -
bad news for Bailey and Harriet, who have both been mentioned up in here before, and both of whom worked at JM last season on placement and spent the week before the show sewing sequins onto the dresses. I feel for you girls, I do.
Also, have you noticed how
Ranya Mordanova (look 4!) is EVERYWHERE this season??? I adore how cute she looks with a bowl cut; few could make it work.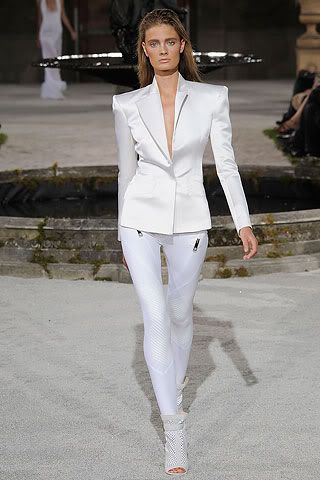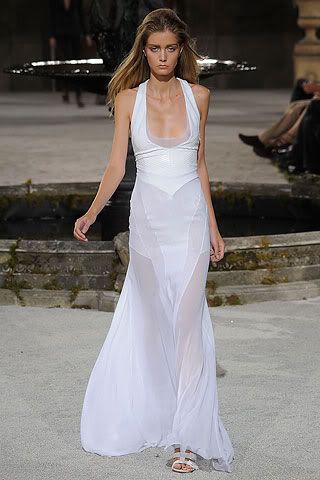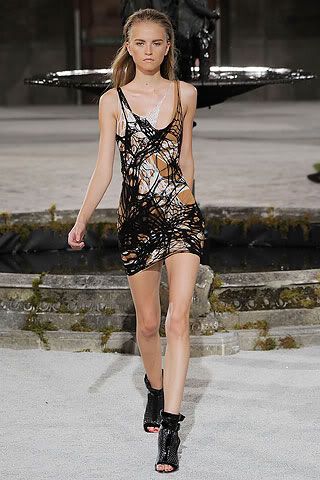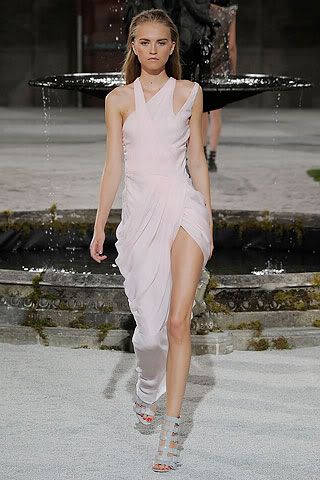 I'm not gonna lie, although I am a fan of knitwear, I'm also a fan of mixing fabrics so a purely knitwear designer was never going to be my favourite.
That said, I admire Ms. Goldin's ability to make knit look like so many other fabrics, and I am a superfan of looks 2, 3 and 4 here (specifically look 2, despite claiming to not be a fan of pink OR pastels).
style.com -
which I must thank for all the pics this, and every, season.
- says this collection was inspired by 90s Versace, and I can't help but think look 6 gives this away. Certainly in the '90s' portion of that influence...
The more I look at the cropped pink jumper, the more I want it.