Referring to both posting, and Choice, the wonderfully quirky shoe brand. I've always been a fan, but don't own any of their shoes. Unless you count the mint green size 7's with the pink corsage that we knocked down from the shoe tree last year, which I then scrubbed up and sold on ebay for a tenner. Would've kept them but they were far too big.
I just realised I haven't spoken of the legendary shoe tree before, and I believe it shall warrant it's own post....there are plenty of pics online but I may wait til I have a camera again and take pics then (which should be soon, my Dad is trying to find out about the warranty and such....I need it! I have stuff to take pics of! I have things to put on ebay!! *sob*).
These pics have been around the blogs for a little while, but I'm only posting my favourite...
Ahhhhh these boots mannnn! The studding, the industrial feel? I'm loving it LOTS.
And the lookbook is pretty hot. All in toilets and such....shrug.
I'm assuming they'll be somewhat expensive. But probably cheaper than the much lauded (£335) Acne wedges, which, lets face it, are beautiful....as seen 'ere on the lovely Alexa Chung (Am I the only one wondering whats going on with her hair in these pics, btw? i dunno, it doesn't look right to me. A little flat. But then, I do enjoy big hair so 90% of hair looks flat to me. Hmm.)
FYI, the Acne website only seems to have the powder blue version. Which I was going to link to, but...nah. The black ones are much, much, fitter.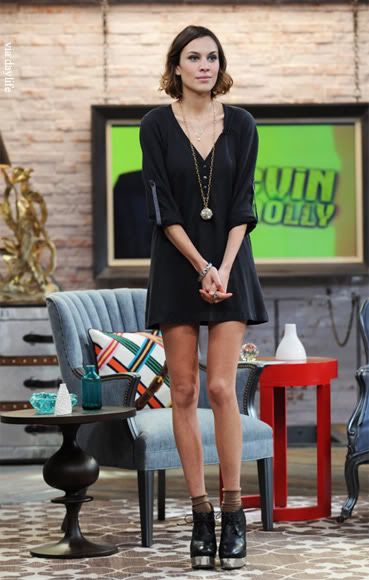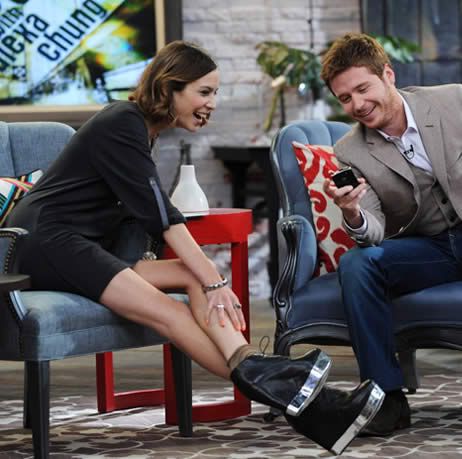 On an unrelated note, and one which makes it EVEN MORE ANNOYING that I am living with only the use of my crappy phone camera, I have been having many random adventures of late. When I look back on my life, this summer will be the summer of boys, blisters and spontaneity. Bliss.