I picked up my collection on Tuesday (missing a scarf and a belt but otherwise in tact...)
Positives - one shirt doesn't button over my chest and I can't sit down in the trousers, but otherwise everything fits. New wardrobe!
Negatives - ...until you come to the shoes. One pair of 6s are a bit on the small side so I'm keeping them, otherwise these lot are just taking up space.
So, in the interest of making money and space, all of the below are up for grabs.
EDIT:
i've put them on ebay, anyone still interested can find them here (and if not, that means they're no longer for sale...)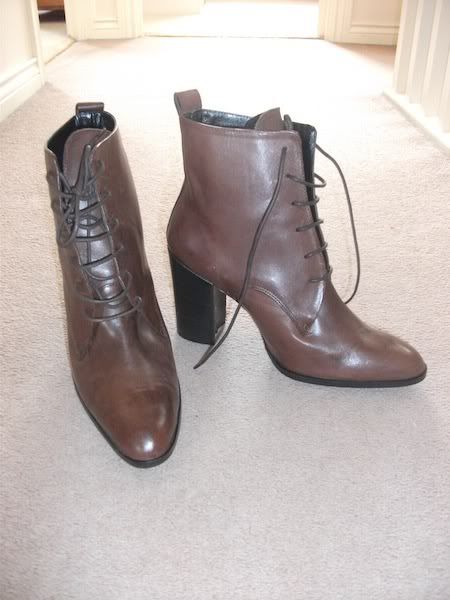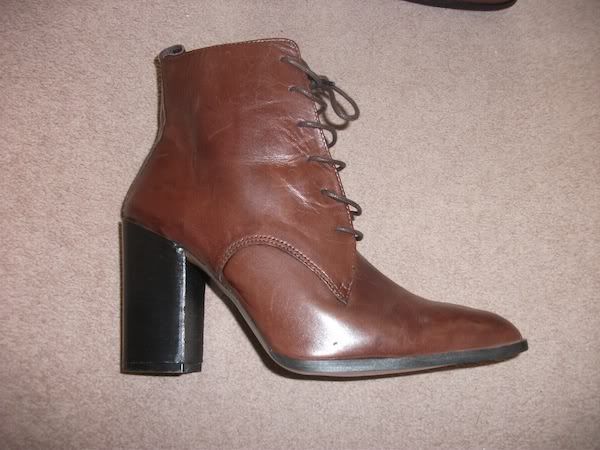 boots #1, #2 and #3
*NEW* (not vintage/2nd hand, only worn for the shows) heeled ankle boots.
1 x size 8 (the 8s were never used and are brand new!)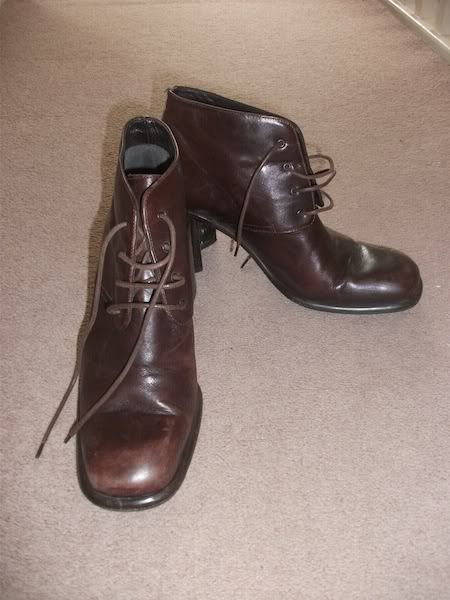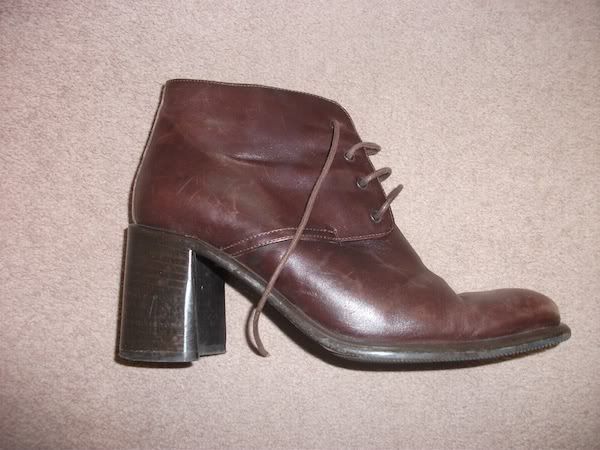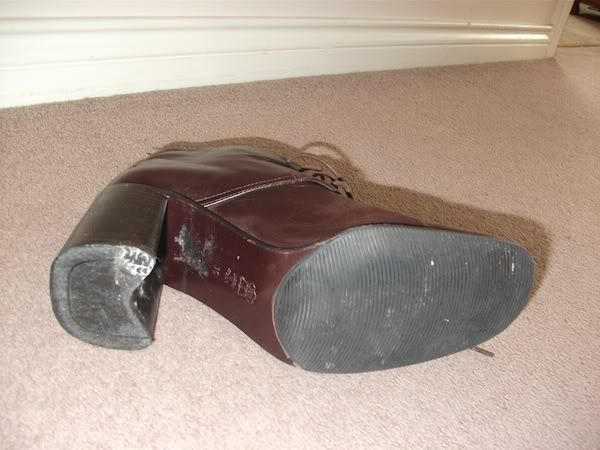 boots #4
size 6, vintage, low ankle boots with chunky heel and what I think is a blob of chewing gum on one of the heels...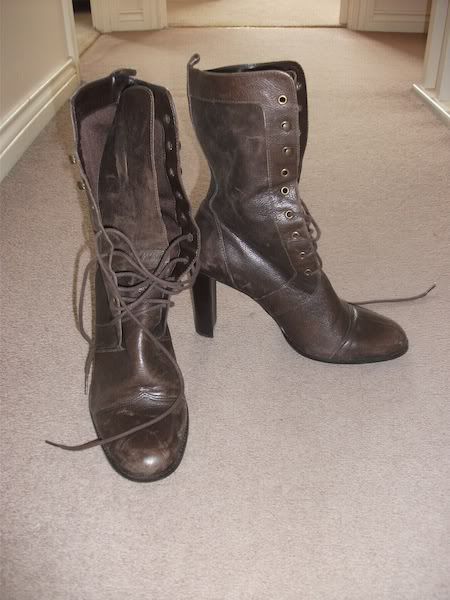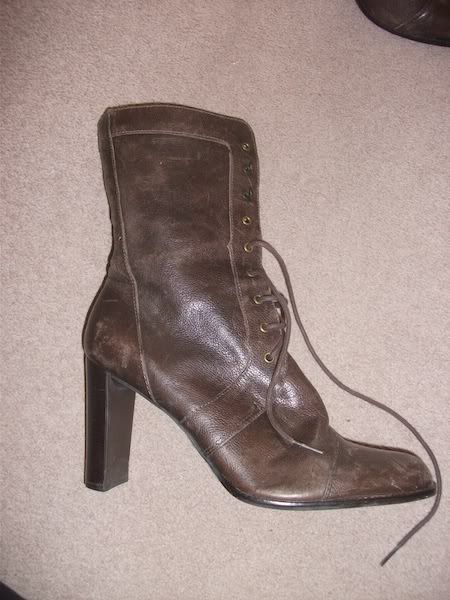 boots #5
size 7 (but a small 7 - my size 5s aren't rattling around in them too much...), 2nd hand, mid calf lace ups. These are the most worn of the boots...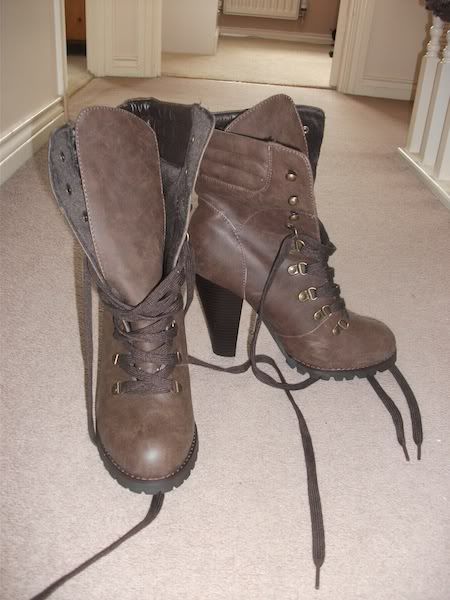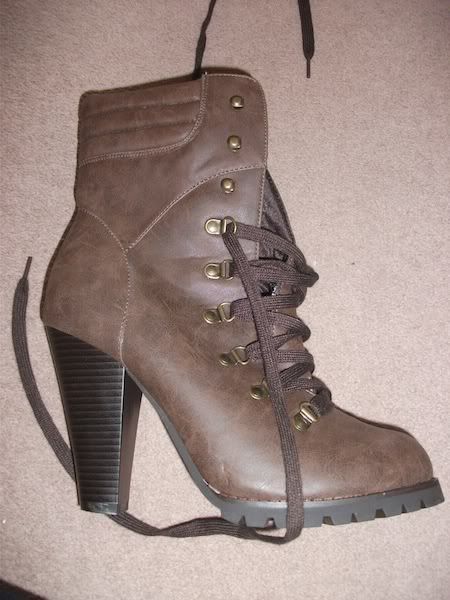 boots #6
size 8s, hiking style, mid calf, 2nd hand, orig from Matalan.
Have at them (please. PLEASE.) - I'm in the midst of a space saving/money earning mission so there will be a lot more clothes and shoes (including the beloved Gucci wedges. And the Zara thigh high boots. And vintage leather shorts. and the Lagerfeld loafers) going on ebay sometime soon...