yeah, it's the end. there are a lot of designers in this post here, so i've kept images to two per collection (unless i'm a big fan or something) - no one here has been included before. apart from Carl. obviously.
International Award
called the winner here - and well chosen. Christina Economu mixed prints - really clashing prints - with gusto and pulled it off. great shapes; love the purple and white check. the other two nominees, Cindy Warsono and Wang Li Xuang, both did knitwear (womens and mens respectively).
Christina Economu
- Instituto Marangoni Paris -
WINNER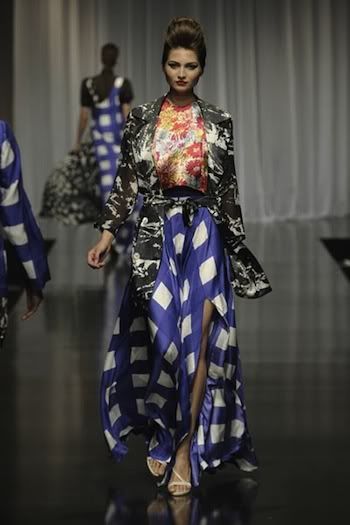 Cindy Warsono
- La Salle Singapore


Wang Li Xuang
- Instituto Marangoni Milan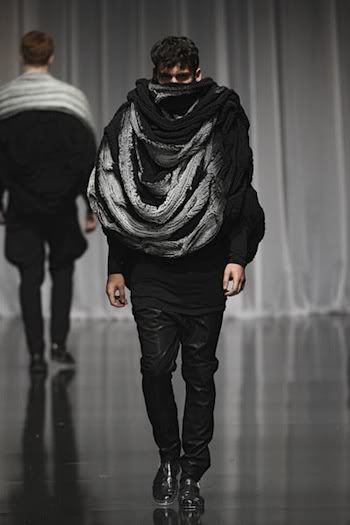 Visionary Knitwear
again,
called it
(i should set up a side line in fashion awards prediction). i mentioned Wonjee Chung briefly in the Notts review and enjoyed her rather 3D collection a lot - some really wearable pieces (that first chain-motif dress really got me) and some really show-y pieces too. Charlotte Waters' was a really textural collection; while Genevieve Davroy (great name)'s menswear was different and had really great cuts in the non knit pieces (those trousers!)

Wonjee Chung
- Nottingham Trent -
WINNER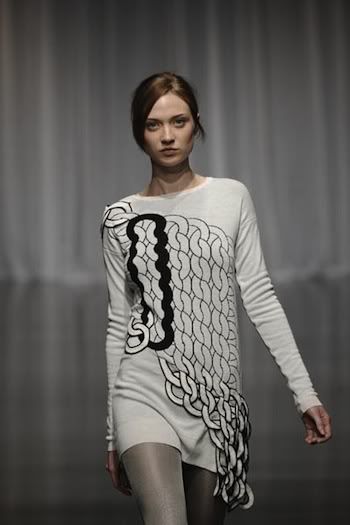 Charlotte Waters
- Salford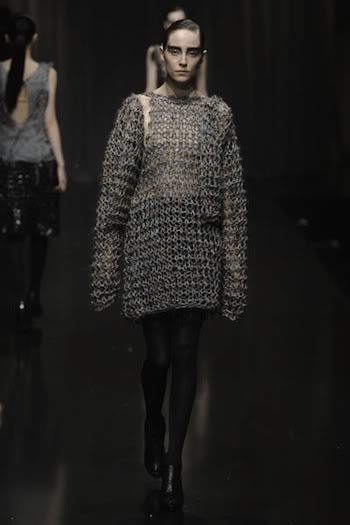 Genevieve Davroy
- Kingston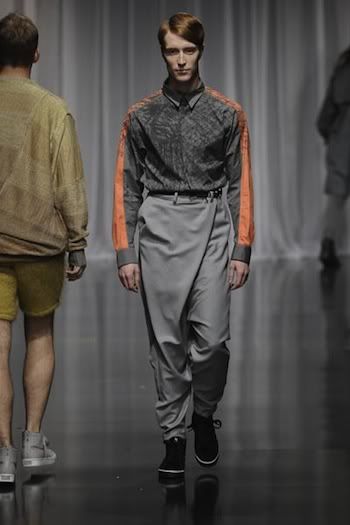 Catwalk Textiles

i was 3 for 3 at this point and feeling cocky (it was swiftly downhill from here), but Dominique Kral's collection managed to include fantastic knits and complicated pattern cutting as well as amazing prints (the triple attack was likely what clinched it) as well as working a McQueen vibe.
Shirana Chavda's collection also had a McQueen feel - the really vivid animal prints in beautiful colours made it hard for me to choose a favourite in this category, actually, and the shapes and layering are fantastic,
and so they get 4 photos each
. Meg Cornwall, meanwhile, showed feminine shapes in icy tones with streaks of rich red - fantastic in it's own right and definitely deserving of the nomination, but with some seriously stuff competition.
Meg Cornwall
- Bournemouth


Dominique Kral
- Northbrook -
WINNER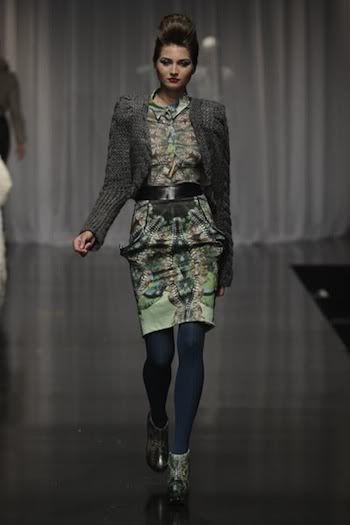 Shirana Chavda
- De Montfort


Gold Award Nominees
i'll let you run through, and you'll find opinions near the end...

Rose Dent
- Manchester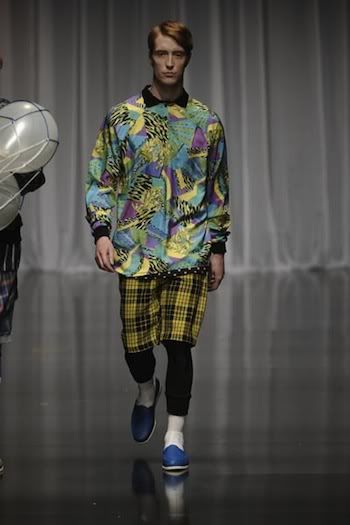 Jungo Kuroiwa
- Epsom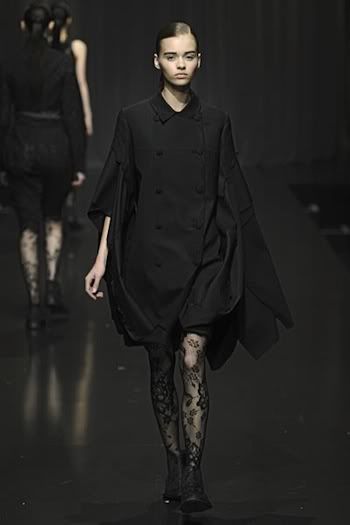 Rachel Cogley
- Birmingham


Marissa Owen
- Central Lancs -
WOMENSWEAR WINNER
Felix Chabluk Smith
- Edinburgh -
MENSWEAR WINNER
Jaskiran Hare
- Kingston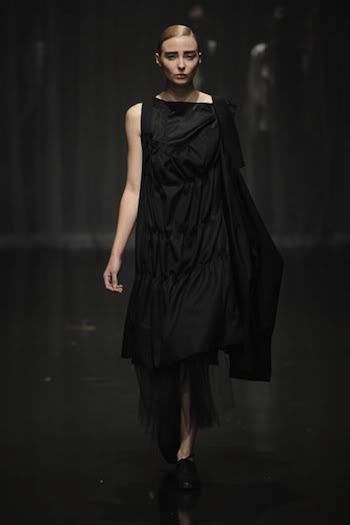 Rory Longdon
- Nottingham Trent -
GOLD AWARD WINNER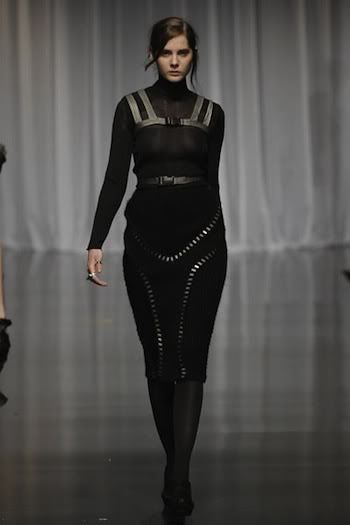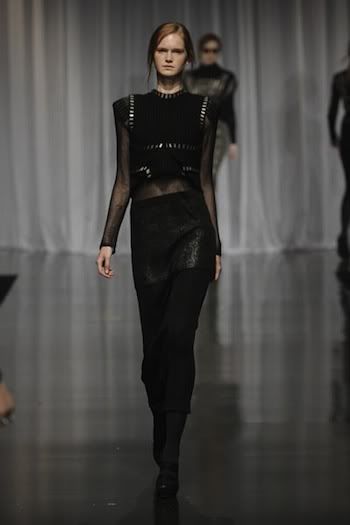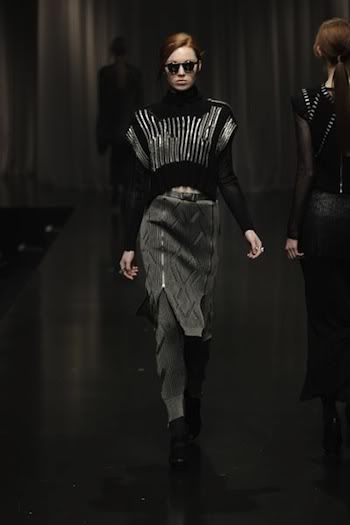 Ume Sacraine
- De Montfort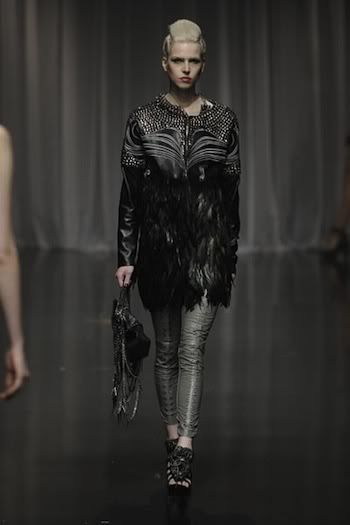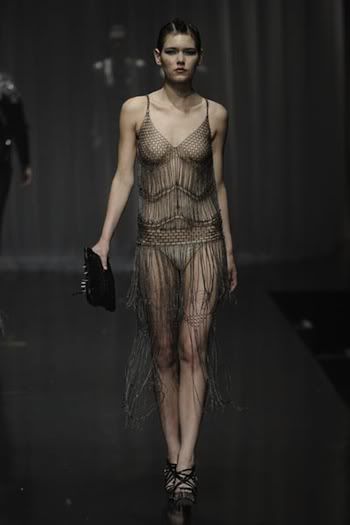 CARL! CARL! CARL! CARL!
(yes, him again) - Northumbria (wooo!)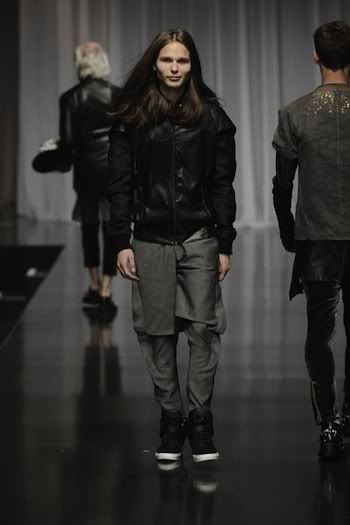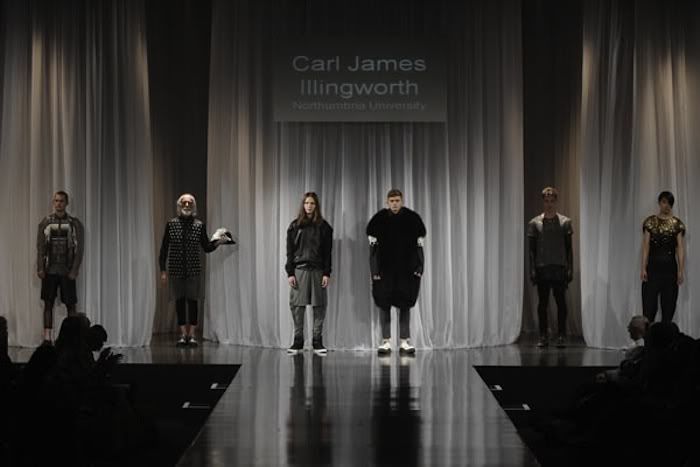 Lyudmila Lane
- Rochester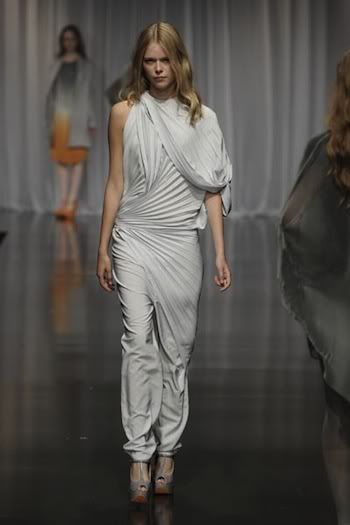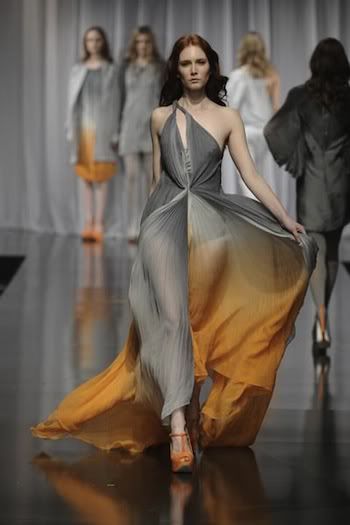 i think you can tell which were my favourites - whether you were following my tweets religiously or can count the images, really...
i'd wear pretty much everything in Rory Longdon's collection. and any collections to come. in fact, if he could come and be my personal dresser, that would be just great.
in terms of interest and innovation, i think Marissa Owen was a good pick for womenswear - not the collection i would've picked (Lyudmila Lane, if you're asking - the cut on the back of the first jacket, in particular, is stunning), but i appreciate the skill and the sheer volume of pattern clashing, certainly. but for menswear, although i found Felix Smith's collection great - well made and wearable; the kind of clothes i'd like to see a man in - i'd also seen it before, whereas Rose Dent's was fun and fresh and Carl's stood out; something no one has really seen in menswear before.
i found a few collections were a little derivative, but fun - there were more than shades of Margiela and Comme des Garcons, certainly - but the show as a whole was fantastic. a huge congratulations to all who got to the gala, all who i've written about this past week, and all who showed at GFW and beyond.
if GFW taught me anything it's that i could see and report on shows
all the time
. SUCH FUN. and below, to prove i was there, some shots from gala show 1 - the only ones which weren't blurry and horrible....
all imgs above from catwalking.com
Cindy Warsono//
Charlotte Waters closeup//
Rory Longdon back views//
Lyudmila Lane closeups//