all imgs from catwalking.com
i saw, perhaps, half the shows (maybe less) during the week at gfw; none on the sunday (except ours) as i was busy moving boxes/preparing for the show/etc, so the first show i got to see other than northumbria was bath/bristol on the monday morning. for me, there were a few standouts - if you follow me on twitter you might have noticed me talking about Edward Lord, in particular, and twitpiccing during the show.
bath spa
at bath,
Katie Mills
showed a quirky collection with pinafores, wools and printed cottons and really cute cone shaped hats - i'd put the influence (or certainly the look) somewhere between gnomes and heidi. meanwhile,
Lucy Penny
pleated and manipulated her fabric into interesting but relatively wearable pieces (see: purple dress; look 4). i loved the jacket in look 3, and the bark-esque print in looks 1&5.
Katie Mills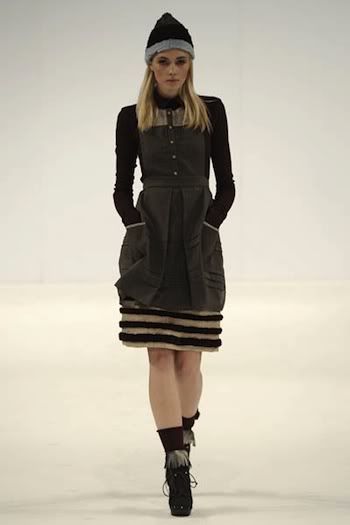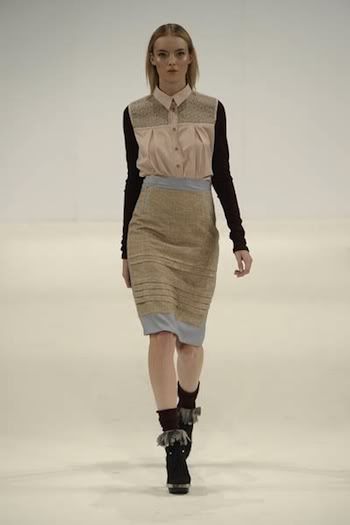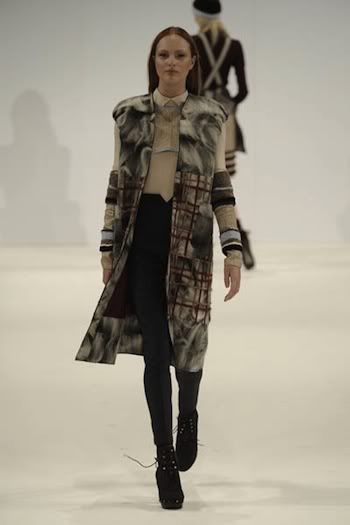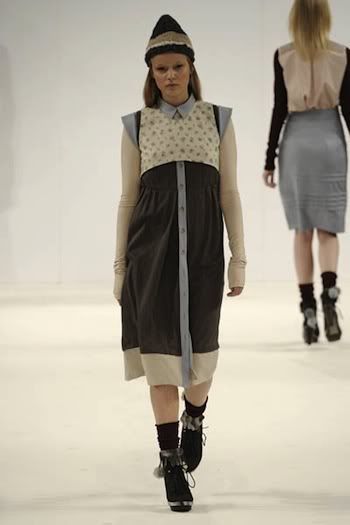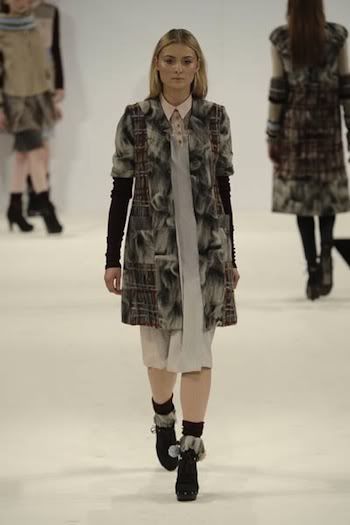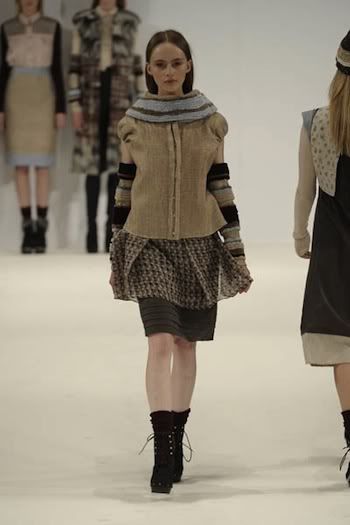 Lucy Penny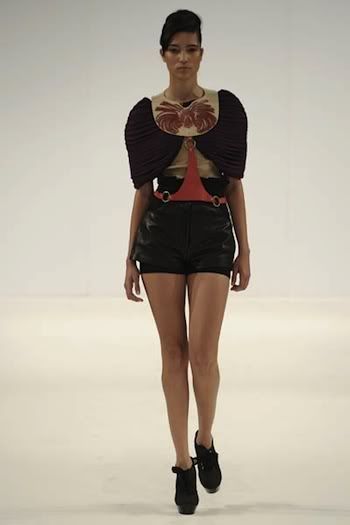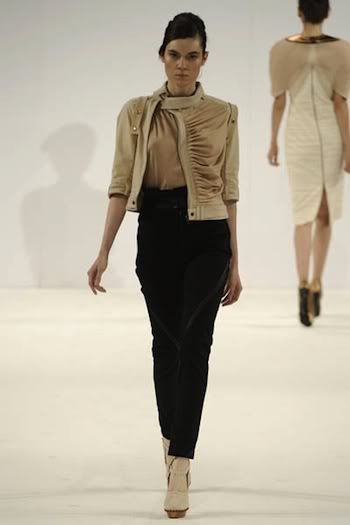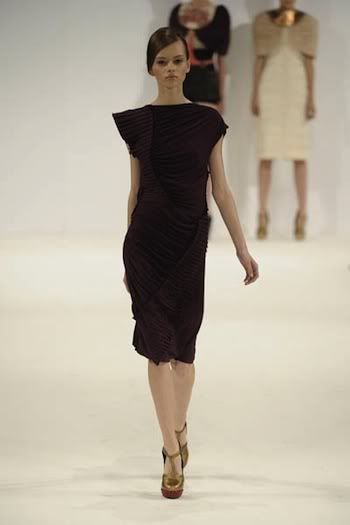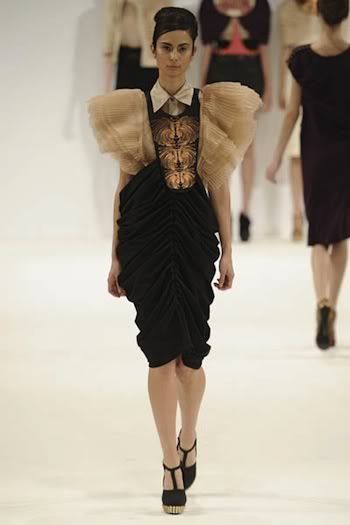 bristol
i found Bristol to be the stronger of the two unis overall,
Edward Lord
really stole the show with his billowing grey pieces. the combo of texture from the furry/frilly pieces and the masses of fine fabrics in the looser pieces was really beautiful, and that last dress really was a spectacle.
Leah Myers
sheer, sequinned and ruched collection brought to mind armour, but the rich colour palette moved it on and made me sit up in my seat, as did
Olivia Daniel
's collection of sheer, voluminous dress paired with shirts. i'm sure long time readers will see why i'm a fan of this one; it's right up my alley in terms of both the pieces and the styling; even the colour palette. lovely.

Edward Lord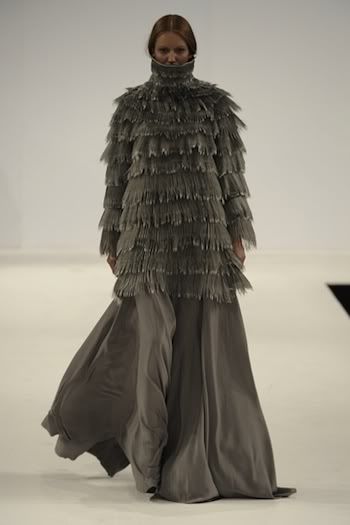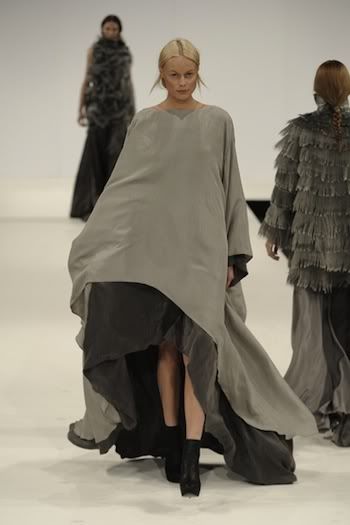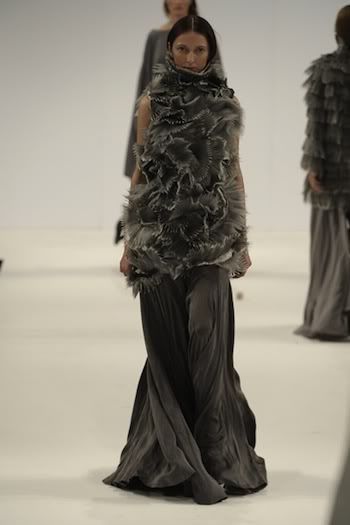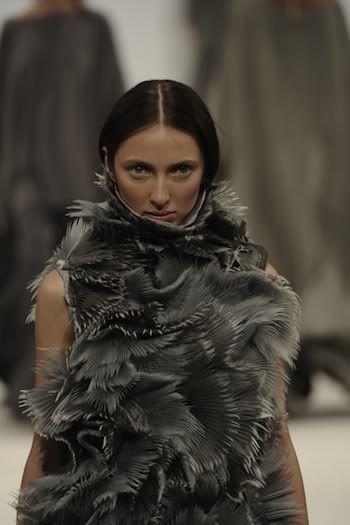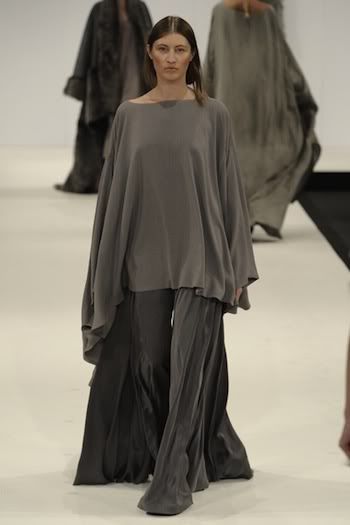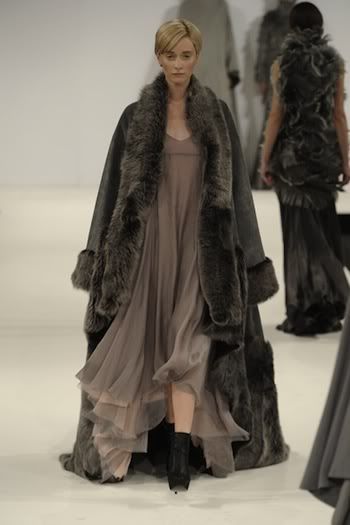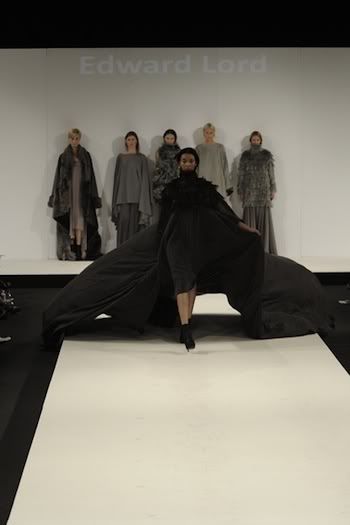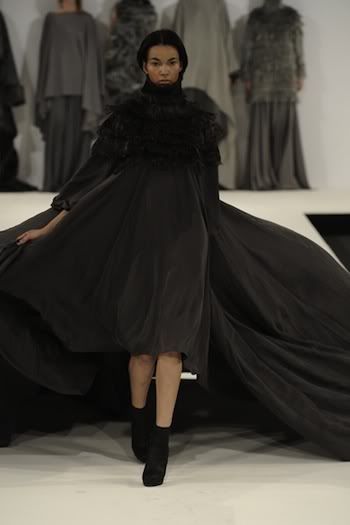 Leah Myers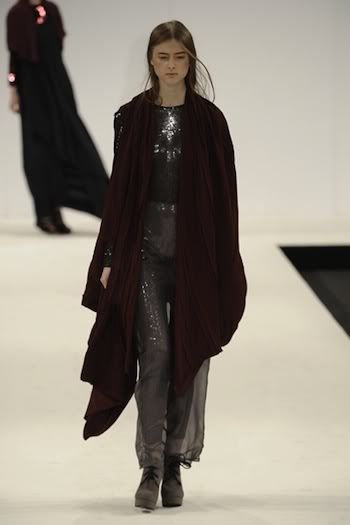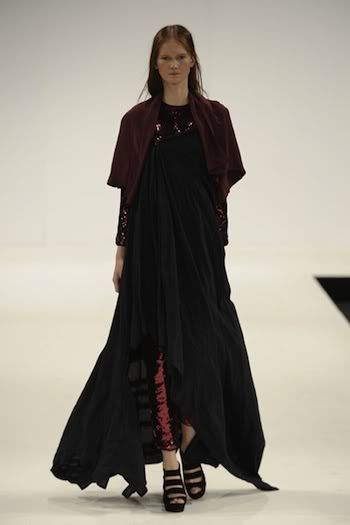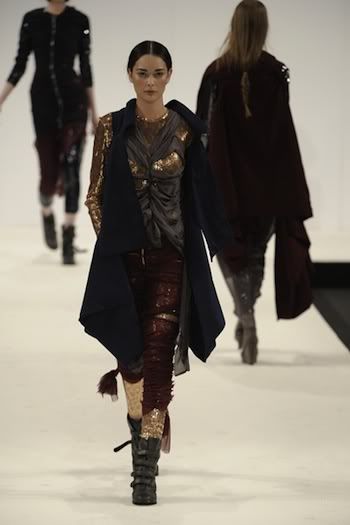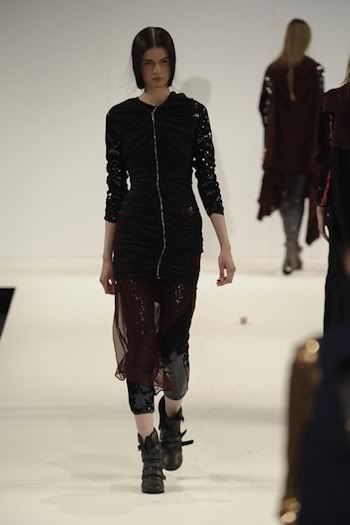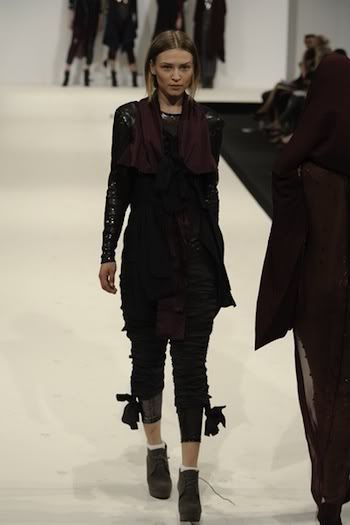 Olivia Daniel