colour pops and boxy shapes, duh.
london - clearly i'm not there, but let's not act like i'm not pretending.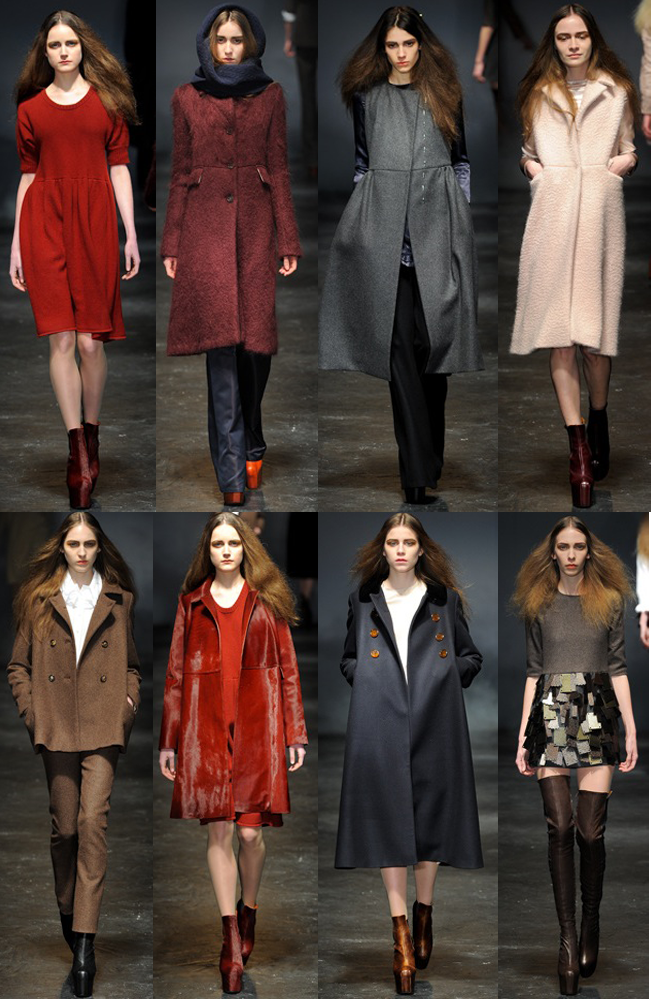 fantastic coats and textures at charles anastase in rich autumnal shades. the inky blue coat with the big brown buttons was the first look out and the a-line cut really caught me straight away; but then he cemented that with red pony skin and fuzzy-looking sleeveless numbers. the textural skirt with little grey jumper and the red knit dress feel like pieces i should already own (the knits, anyway. maybe not the skirt. which i should acquire...), but they seem fresh at the same time. and the shoes, THE SHOES! i did look for some detail shots buy my usual haunts turned nothing up. big-ass platform boots; what's not to like?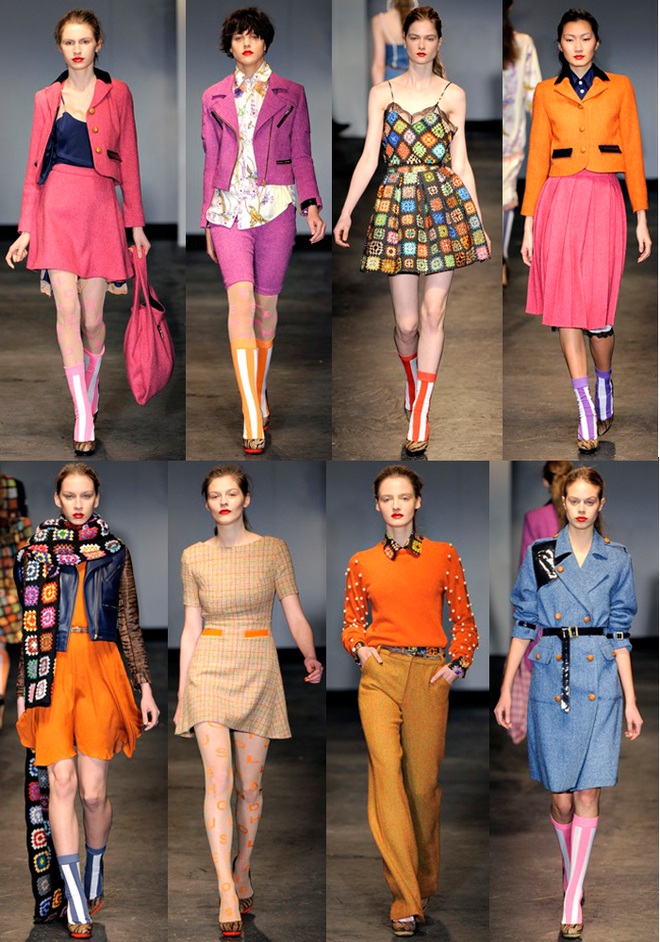 house of holland always makes me happy, despite my love of bright colours being relatively new (currently rocking neon yellow nails; believe.)
this season henners went for a granny-flavoured collection, complete with neon tweeds and crochet-squared scarves and dresses. only HOH could send out a fuschia* tweed biker jacket and knee length shorts combo, paired with a floral shirt!, and make it seem legit, right for the label and fresh. personally, the little flared skirt in #1 (hell, the whole look) and the trench in #8, depsite my outright hatred of patent leather, are the top draws.
*told you fuschia was gonna be big.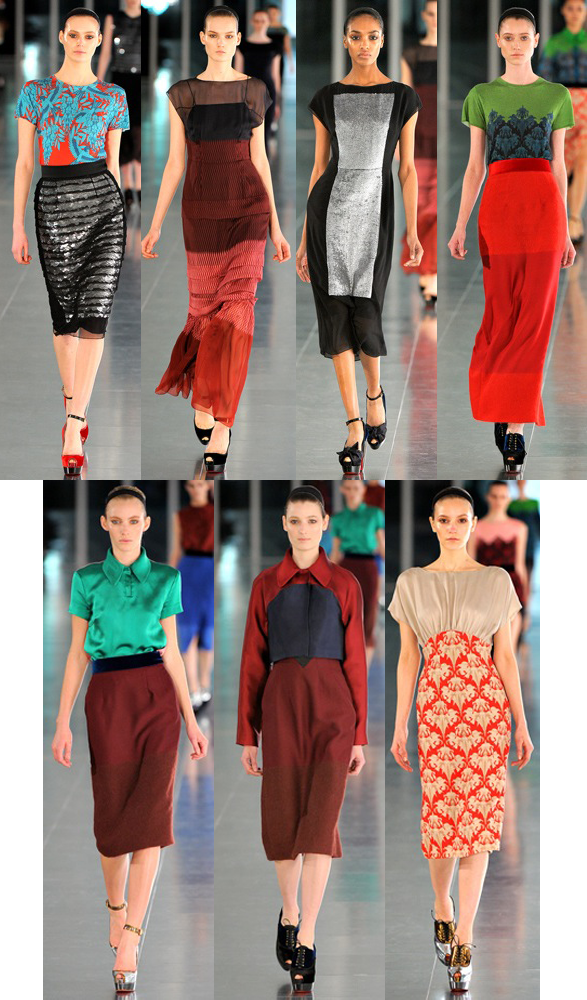 jonathan saunders is also fond of brights this season; and colour blocking; and prints. in fact, colour blocking bright prints is very much his thing for a/w, and the colour choices are wonderful. see #5 and #6 inpartics.
finally, jaeger were showing er'rybody else how outerwear is done.
leather and wool trench coat; POW.
full length shearling with ma-hoo-sive collar; BOOM.
boxy mustard jacket with huge lapels; ZING.
the 'done to death but always awesome' venturess-endorsed* military theme is abound, and the pocket detailing is great, especially when in contrasting textures (#10). and look, more fuschia!
*you'll see; the next shows i'll be covering will be northumbria's, and GFW. and who should be taking the most military route, at least out of womenswear? this girl.