the brands.
this season was a little outerwear heavy, even for
burberry
, no? very few looks without coats or jackets...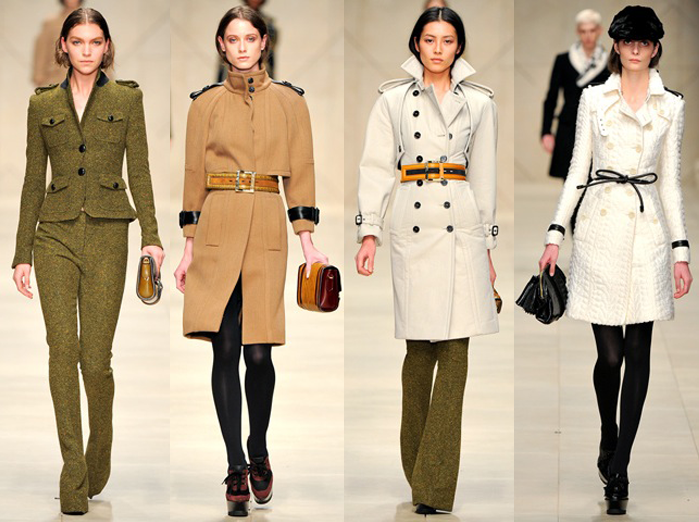 at uni, a bunch of us sat around my laptop to watch the show live on monday - we weren't particularly wowed.
the dog theme seems to be a(n unwanted, thanks) london trend after the dalmatian motifs at topshop unique and the spotted hats here, as well as the poodle-y fur coats, but of course there were pieces to love too.
the distinct 60s theme yielded some great skinny trousers in various shades (plum, lime, etc), and there were interesting cuts and textures on trench coats.

but let's not pretend that we're here to talk about the clothes when the shoes are this good: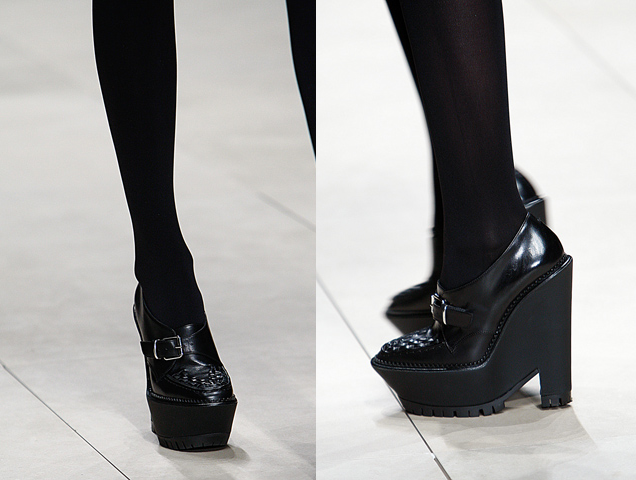 meanwhile...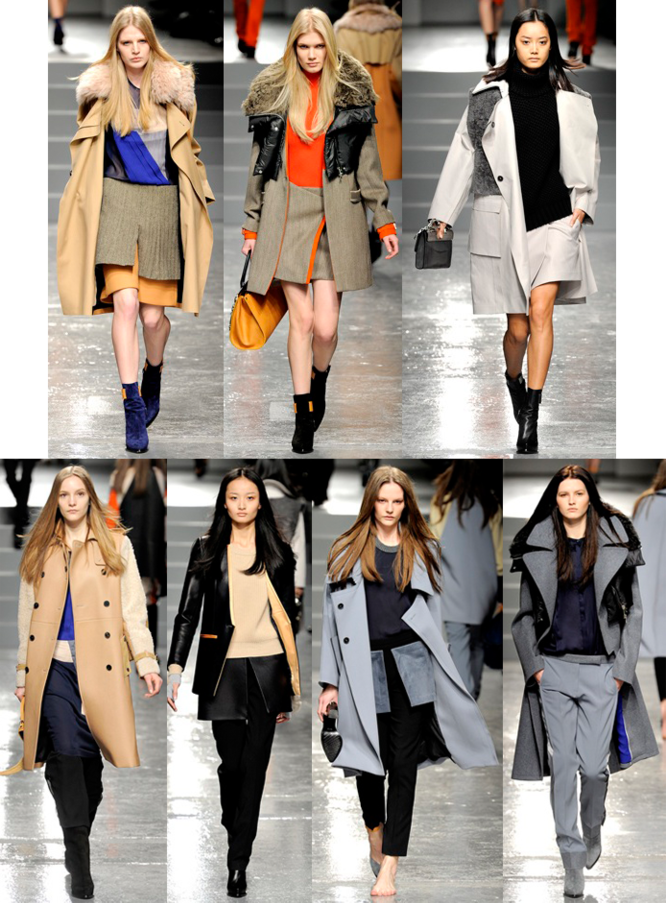 aquascutum
were knocking it out of the park; as is the expression. the rich purple and bright orange work fantastically with neutral greys/camels/blacks and the layering is just fantastic (see #2 - skirt, jumper, long jacket, fur collared/padded gilet situation. i mean, i think that's the situation. the mark of good layering: when you can't tell where one item ends and another begins).