this is my 500th post.
I KNOW. 500 whole posts of nothing in particular.
do not expect anything of note in this landmark post; but do expect the unexpected.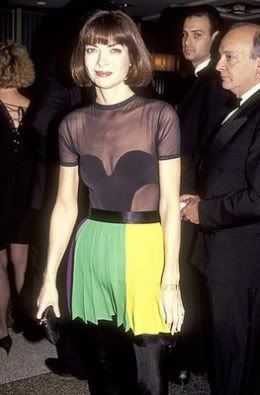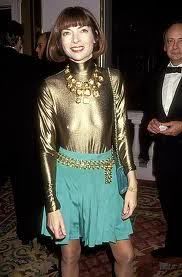 et voila - anna wintour, some time ago. i'm gonna go ahead and place these in the late 80s/early 90s? but look at her! in colour! in shiny fabrics! minus the glasses!
she looks considerably more fun than she does now. i mean, i'd quite like to hang out with late 80s/early 90s anna.
and bares a passing resemblance to mary quant when she has darker hair.
a post about fashion and the 80s/90s. maybe, in future, you should expect the expected.