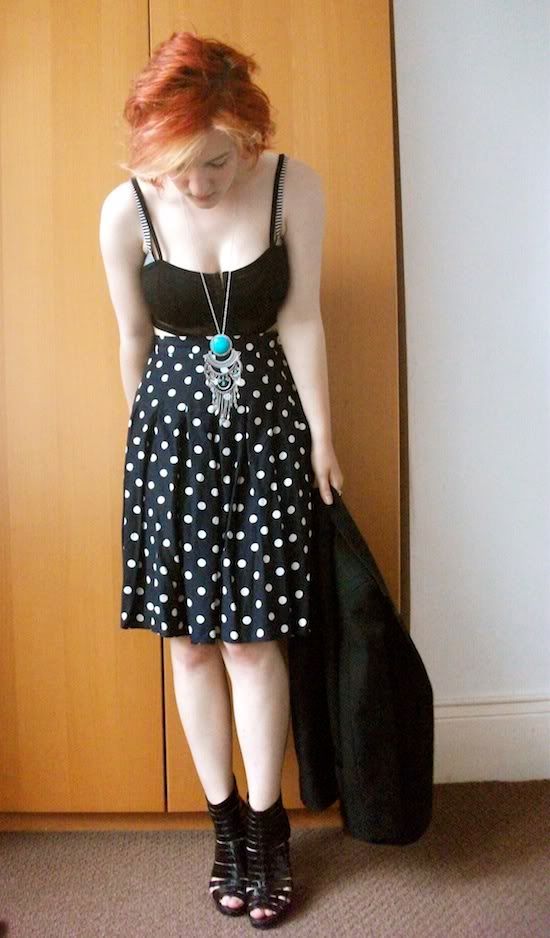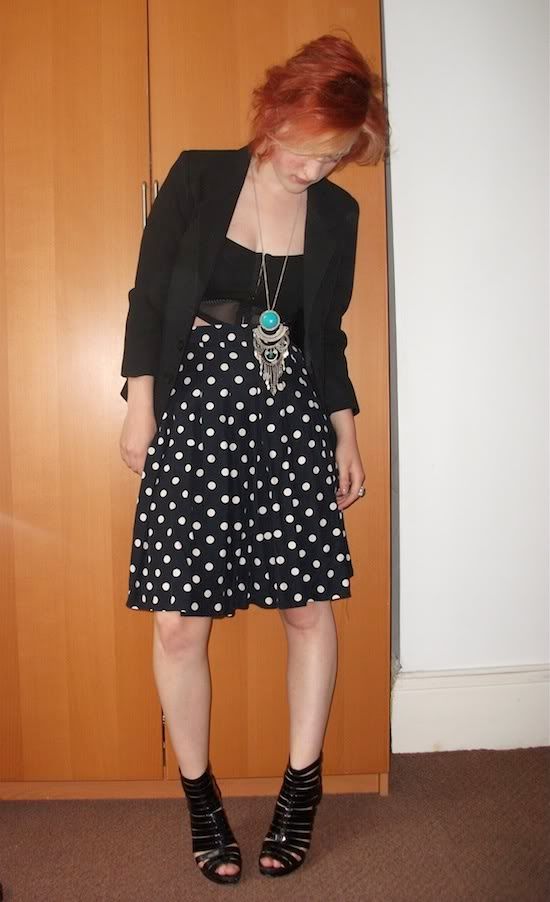 thrifted blazer+skirt//topshop crop top//H&M necklace//Garage shoes//various rings
friday night's 90s flavoured outfit. bought the top in topshop earlier in the day... not in the sale... sigh.
i only went in to pay some of my bill off; typically.
now now, there's only a couple of days left to vote for blog of the month so do get on it, yesyes?