Incase you haven't noticed, I'm proper into bigass jewellery right now...
Big; chunky; plastic; metal - anything, as long as it is massive and statement making*.
This may be where etsy store
superclovers
come in - they have lots of kitsch, graphic, superhero/graffiti/street inspired pieces, and below are my absolute favourites. A huge graphic black&white lightning bolt ring; a perspex and chain ear...hook?; and a glasses chain which I would be all over if I wore glasses.
Sometimes I damn my 20/20 vision; I proper suit certain pairs of glasses....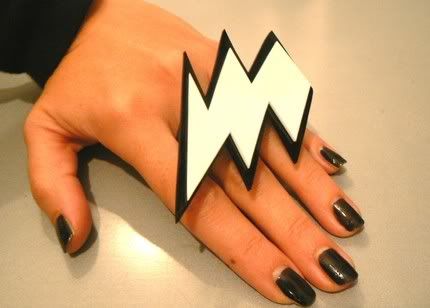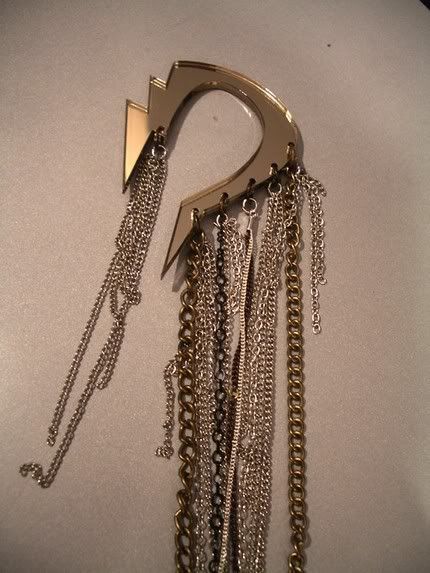 *as a sidenote, I am also currently into trousers with blouses as a look...and I can't take my new chambray shirt off. JUST FYI.
north-based bloggers!
Rach
is organising a North-East (and Yorkshire and South Scotland...) meet up some time soon; y'all should @ her
on Twitter
if you'd want to come meet us. Pretty sure it's not
just
for north-based folk, though, in the sense that if you can get to Newcastle (or York, but I think Newc is more likely...) you should definitely come join in!

-------------