Tim Gunn quote for you there.

Say Tim, how is that a bad thing? Student work isn't all badly fitting and experimental, yknow!




Last week I got a whole bunch of blogging related emails.
I was all "whaddup with this? i'm not even proper blogging right now*" but righto, whatevs, i'll read and reply and so forth.
One of these was from Krakow School of Design (I know, random, yes?) essentially going 'ere, have a look at wor student's work", though obviously not in a geordie accent.

See, they have
a blog
, on which they post loads of stuff, including, but not limited to some of the students work. (I suggest you check it out, but note that unless you can read Polish, you'll just be looking at the pictures.)
As someone whose coming to the end of third year, with the dreaded final year looming, I'm really interested right now in seeing graduate collections, and what my peers are creating...
Anyways, I scrolled all the way down the first page and two collections popped out at me, so I thought I'd post em.

Firstly, Anna Wendeker...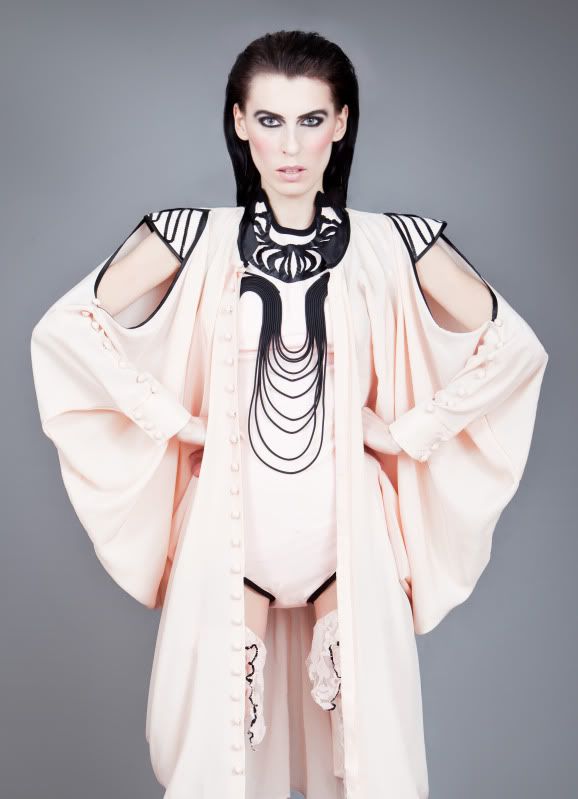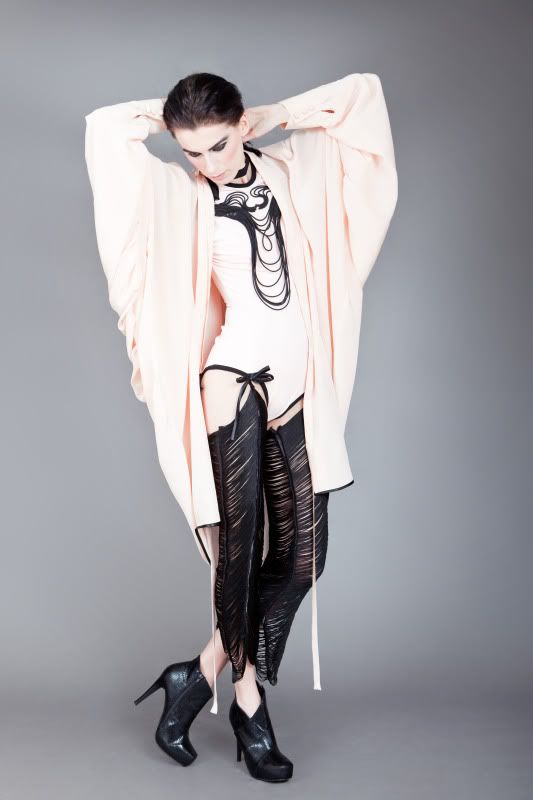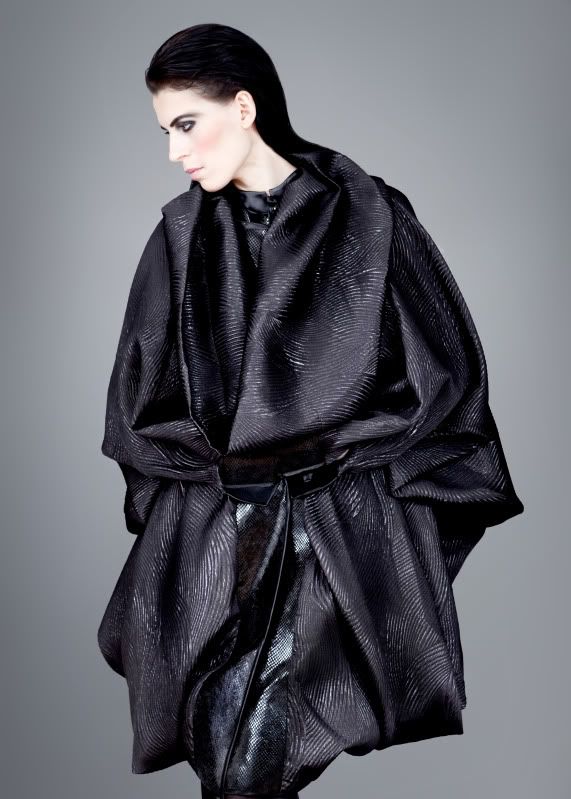 She even has her
own site
, or at least, somewhere to show her stuff, yknow. I loved the structured drape, which is a contradiction but also an accurate description, non? Perplexing. Interesting pieces, even if I don't often care for that shade of pink...

My favourite though, was the all black collection of Anna Ziemniak: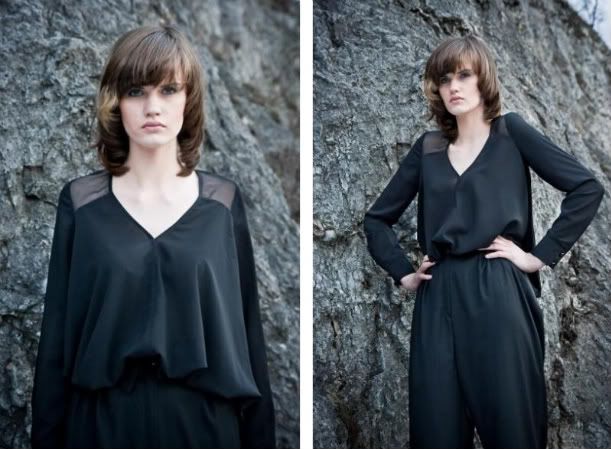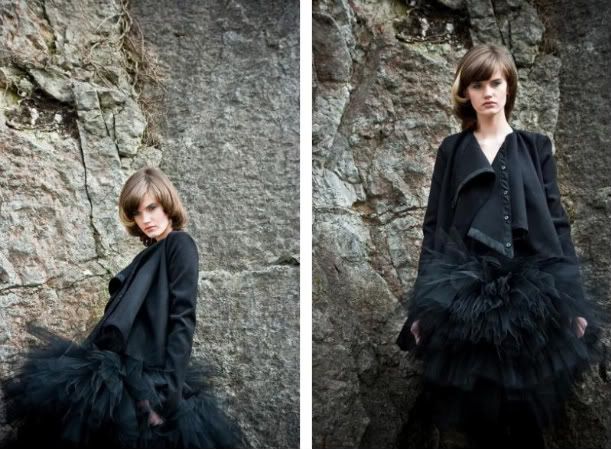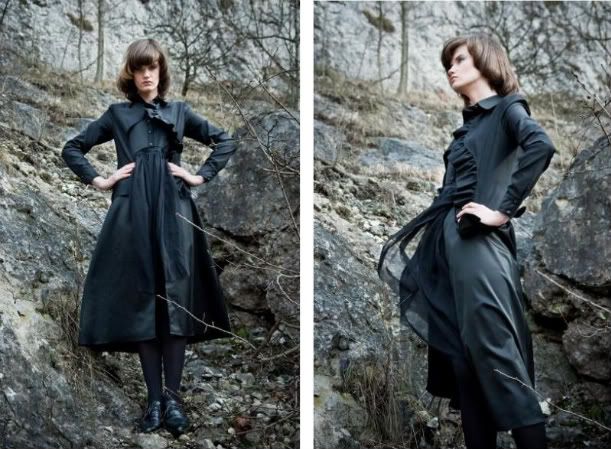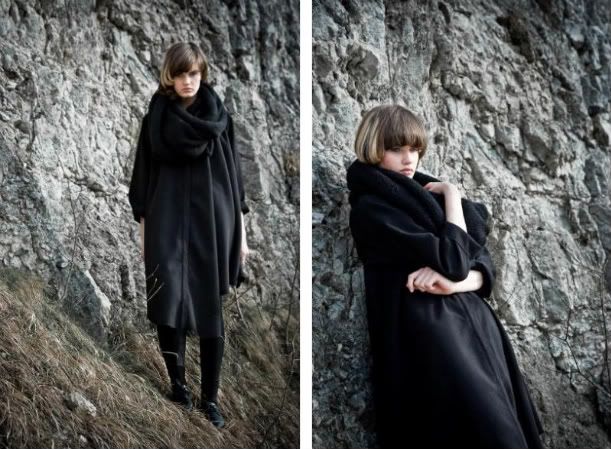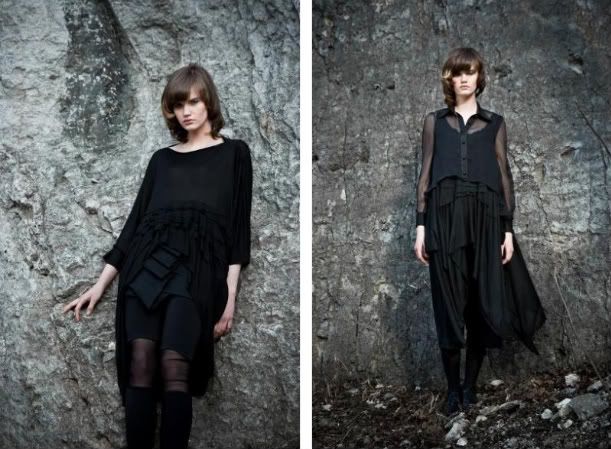 Especially the third pieces down...I adore - ADORE - any mix or variation on poofy skirt and fitted-ish jacket/top half. My my.

Both Annas recently graduated, or at least, recently showed and won various prizes, internships and scholarships (along with 12 other students from Krakow SoD) at the Krakow Fashion Awards 2010, which I
think
is their equivalent of Graduate Fashion Week?
(Big up to
this article
for telling me this stuff in plain english...!)

Anyways, all this talk of students and final year and graduating has made me cement this decision: for the time being, I'll carry on writing about whatever the hell I like, but next year I'm gonna write about me making my collection and generally blundering through 4th year, with lil' updates about what my friends are up to too. (Though maybe not Eppie. She's got her own blog dammit, even she only updates once every 3 months...).

-------------

* is it just me, or has the blog world gone a bit...quiet? of late. maybe the disenchanted have moved on....anyway, everyone seems to be posting less, and viewers are viewing/commenting less left right and centre. maybe it's just me. lacklustre. etc.

-------------