More tales of uni?
2 points:
- this is not
completely
random, honest. The fishing nets do have a purpose.
- I have no idea where I found this. Somewhere online. A blog of some sort, I assume. I read far too many to remember without saving the image with the name. Unlikely.
This is, in fact, a photo I included in my sketchbook (that old thing...) and is my main inspiration for my "one wow, show stopping piece" project. We have to do the one piece and then do some designing off of that in the form of a capsule collection.
Shall be posting my progress, but I'm going in this sorta direction: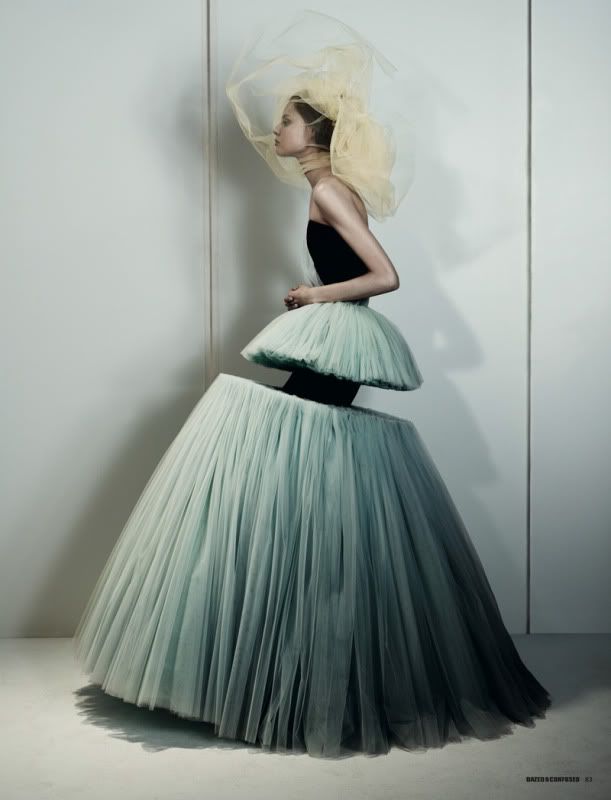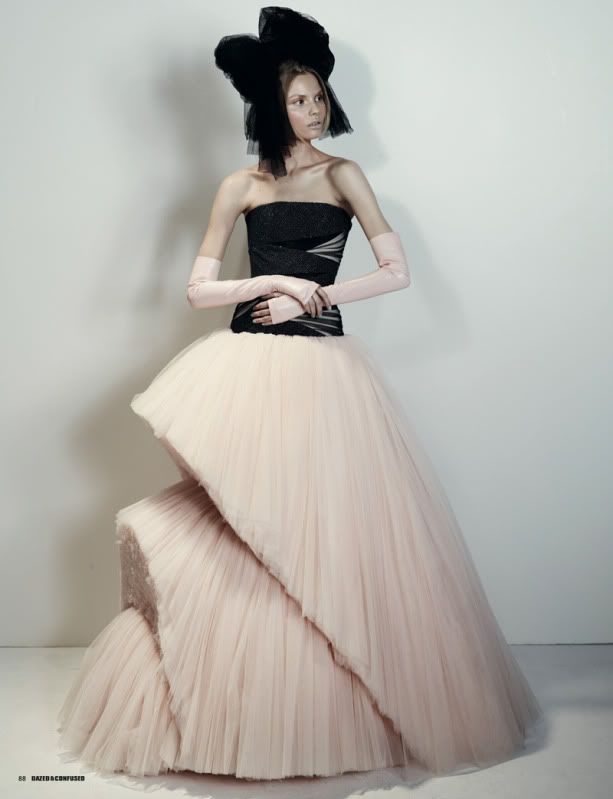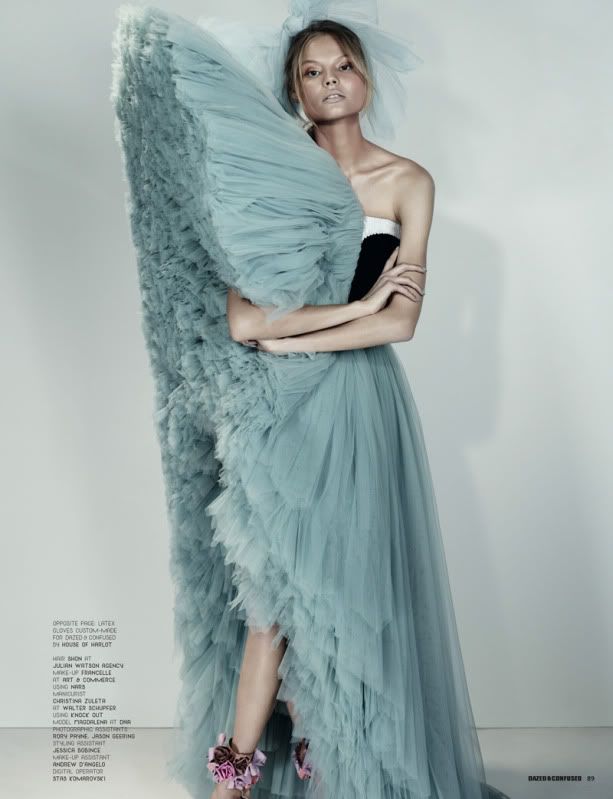 *escuse to post simple but stunning Dazed & Confused + Victor&Rolf ♥ + Magdalena Frackowiak spread from this months issue*
I have 5 metres of tulle upstairs and am still fighting the urge to wrap myself in it and pretend to be a cloud for a while. That line went down well on Facebook.
So I am reusing it.
#lackofimagination
And yes, I did just use a twitter hash tag in a non-twitter capacity. It's the future.