The world has gone vampire crazy, no? Apparently it's all about über romantic vampires with no fangs who sparkle.
Not interested, kthnx.*
Gimme Angel or Spike any day. Ahhh Buffy; them were real vampires.
Actually, scratch that, I haven't watched Buffy for aggggggessssssssssss, but I do wear jewellery on an everyday basis. So let's gander at
Bittersweets NY
!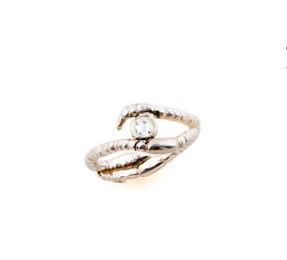 Designer Robin makes a range of rings, necklaces, bracelets, earrings and charms (as well as the odd paperweight!) from materials including silver, 14k gold, rose gold and white gold, and all pieces are handmade. The line is sold in boutiques in NY, as well as in London and Japan
I love the delicate bangles and the fang rings and necklaces, and the feather ring with such a delicate chain to complete it; so cute.
Let's also take a minute to note the slug charm, which would be perfect for Luke (Paper Slug...)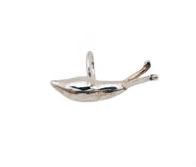 And also another pair of cool cufflinks, this time in a heart. A much preferred style of heart than the now almost traditional ♥ type affair...
The Bittersweets line is on sale in the UK via
Kibiri
, and can be found in their stores in Covent Garden, Marylebone and in Selfridges...
---------------------
*I've never seen, or read Twilight, I don't intend to. If I can escape High School Musical, I can escape this mess. Despite my thoughts on rpattz. Or zefron. Just cos they're hot doesn't mean I'm gonna waste x amount of hours of my life watching them sparkle/dance. I doubt it's coincidence that I also think Kristen Stewart and Vanessa Hudgens are epic douches...